We are looking forward to the upcoming August Thoughtful Thursday session next week, August 13 at 2 PM. Jason Lessl, Program Coordinator of the Agricultural & Environmental Services Lab (AESL), will join us to discuss Soils. The Zoom link to access the live session will be emailed to GA MGEVs, so keep an eye on your inbox. Upon joining the Zoom session, you may notice something new if you log in a few minutes before 2 PM. This new feature is a Zoom waiting room. Zoom has recently updated and includes new features like waiting rooms or passwords to join meetings. You do not have to do anything differently. Just wait for your hosts, Sheri and Sarah of the GA MGEV State Program Office, to join and get things started.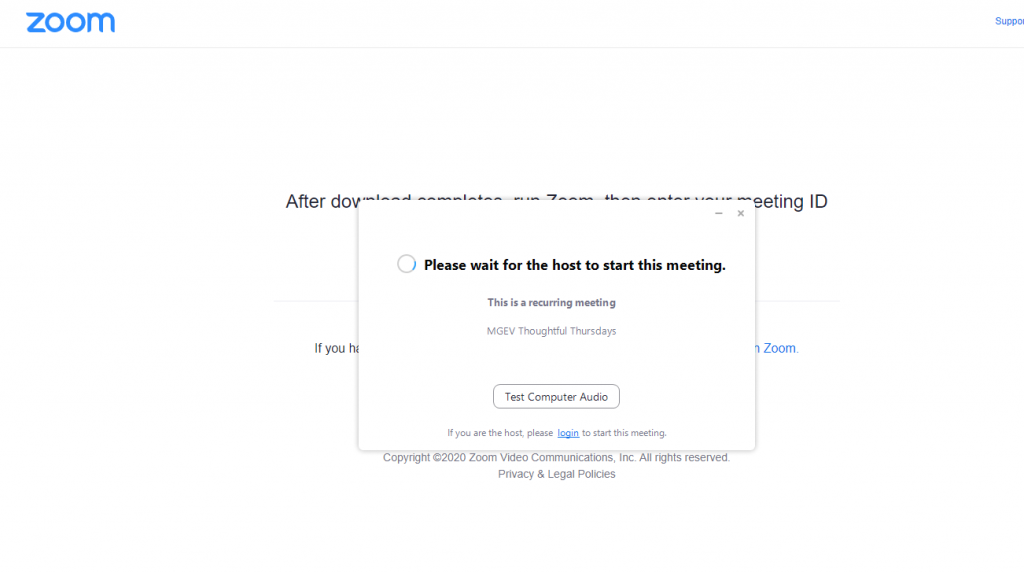 Thoughtful Thursday webinars are designed just for GA MGEVs and topics are selected to be timely and of interest so that you can earn Continuing Education (CE) credit for attending live and viewing recorded sessions through your MGLOG account. Visit our continuing education webpage for all the details on continuing education and Thoughtful Thursdays.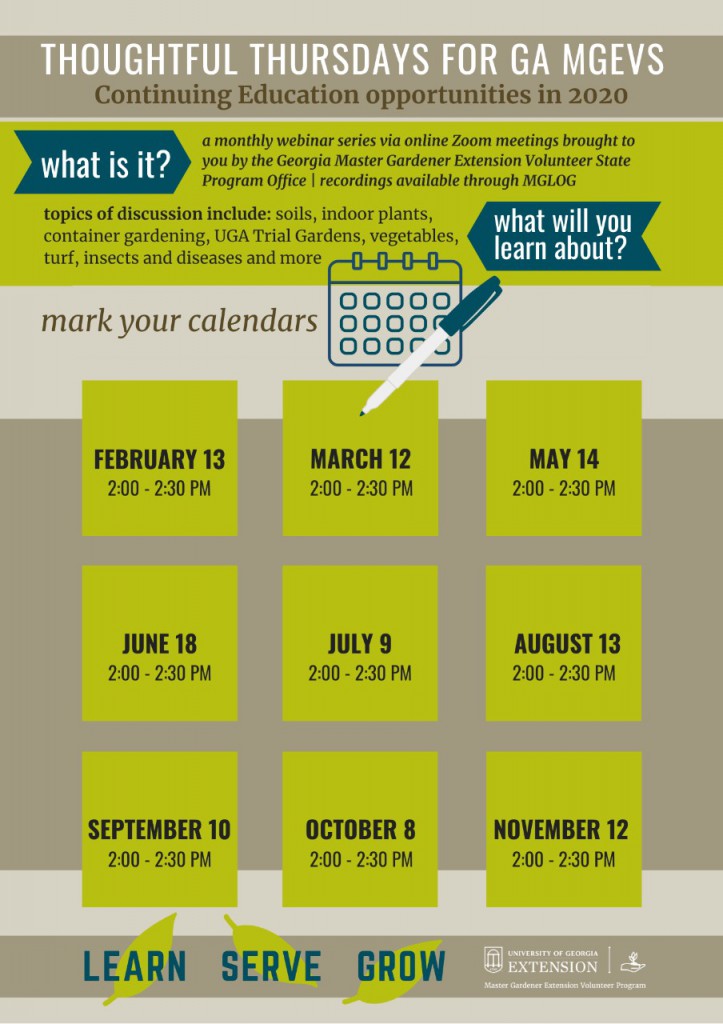 Add the remaining fall sessions to your calendar!
September's topic is Program Sharing. UGA Extension Agents Charlotte Meeks and Karol Kelly will be sharing about their virtual sessions they have been creating with MGEVs to continue extending education to the public.
In October, Dr. Clint Waltz will give a fall turfgrass update.
Keri Hobbs, 4-H Extension Specialist, will be sharing in November about Master Mentoring, a way for MGEVs to mentor youth.