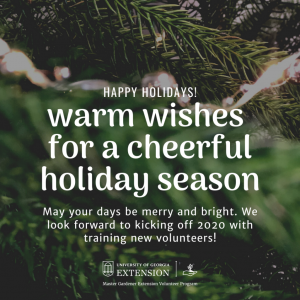 Wishing you a joyous holiday season! 
The State Program Office is closed until January 2, 2020. We are looking forward to a bright new year!
Don't forget to record your 2019 hours in MGLOG. The final deadline for entries is January 24, 2020. 
Questions or need help with MGLOG? Check out this blog post for tips.