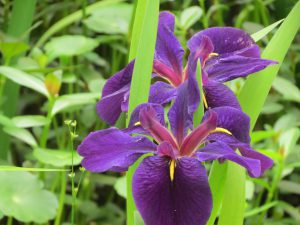 It's not too often that the stakes are this high! What an opportunity! Your county could score a FREE Advanced Training!! Well, except for the lunch part. We'll picnic or potluck or something fun for lunch.
What's the catch, you say? Really? (Can you hear me laugh at your wise skepticism?)
The catch is you will need to re-up your online Risk Management Training (RMT). Now, before you groan and skip this post, let's think about this rationally. Extension needs volunteers to update their training by August 1, 2017. We are going to attempt to complete the 2017 online Risk Management Training (RMT) in record time. We are going to demonstrate the prowess of MGEVs at completing learning modules. What better way to do this than with a little friendly competition and fun?
For years, program coordinators and agents have wagered which county program performs better than another. Smaller, more rural programs were frustrated by the sheer volume of hours reported by larger, more urban programs with more MGEVs. However, MGEVs in smaller programs tend to outperform on a per-person hourly basis than MGEVs in larger programs. Here is a chance to test our metal at another level!
So, here's the deal. The new 2017 Risk Management Training (RMT) module became available for Extension volunteers on July 1, 2017. It has been uploaded to MGLOG and your training status has been reset to "out-of-date." So you won't forget, Agents and coordinators will be sending reminders that the training needs to be completed (all MGEVs and Trainees are required to complete the training, even if they have just recently completed the 2016 version).
You'll need to log in to MGLOG and complete the training and the online quiz. If you have forgotten your password, no worries! Just go to mglog.org. On the home page, you'll see a green button that says "recover username and password." Follow the instructions and it will come right to you.
We have prepared some additional instructions, in case you need a reminder how to access the training video and quiz. Those instructions are here.
Be sure to encourage the other MGEVs in your county program to do the same. You'll want to do this very quickly because your FREE AT is at stake!! I have offered complimentary Advanced Training to the first 5 counties achieving 100% RMT completion!
To be considerate of system issues and making sure that everyone gets credit for their training, I will announce the 5 county winners by August 15.
Thank you, all, for representing UGA as a Master Gardener Extension Volunteer and completing the requirements for active status. I appreciate your efforts to get this training completed, as well as the hours MGEVs invest in youth. Now, who will I see at AT?!
PS: This is a great opportunity to update your mailing address, email, and your volunteer service hours!