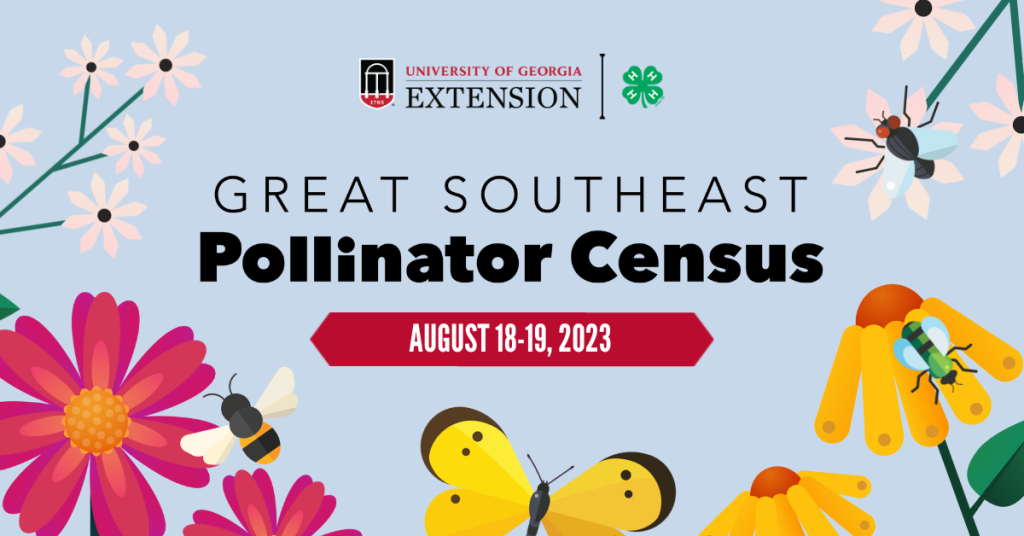 Getting to know our neighbors is important—they give us a chance to connect with our community, encourage us to get outside, and offer help when we need it. Our "polli-neighbors" do the same things!
The main job of pollinators is to move pollen between flowers, helping plants set seed and reproduce. Without pollinators in our vegetable gardens, we would never harvest any tomatoes, squash, peppers, strawberries, or watermelon! Not to mention other crops that rely on animal pollination, like almonds, chocolate, coffee, figs, and apples. And without pollinators in our Georgia habitats, our native plants could not survive and thrive.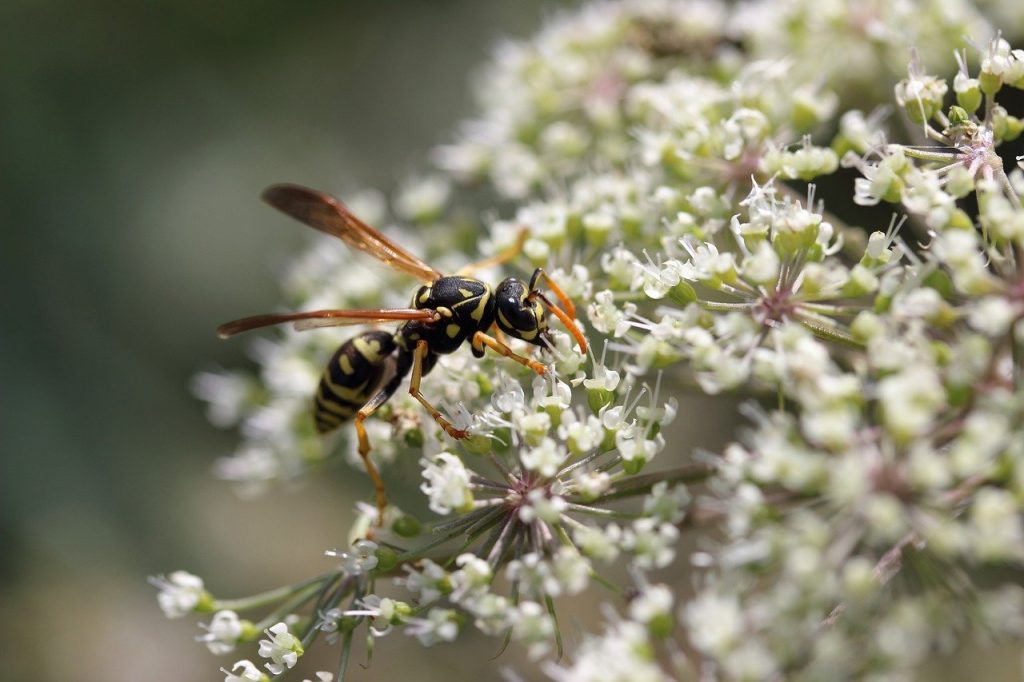 The Great Southeast Pollinator Census (GSePC) is the perfect chance to get outside and get to know our local polli-neighbors! Every 3rd weekend in August, Georgians (and now South and North Carolinians, too), record the pollinators they see. UGA faculty use these data to compare changes in pollinator populations from year to year and county to county. This helps us make better informed decisions about how to manage and protect pollinators.
The census wouldn't be possible without you! The majority of the data is collected by non-scientists, which expands the scope of this massive experiment far beyond what UGA researchers could accomplish on their own. All ages can participate (and have a ton of fun!).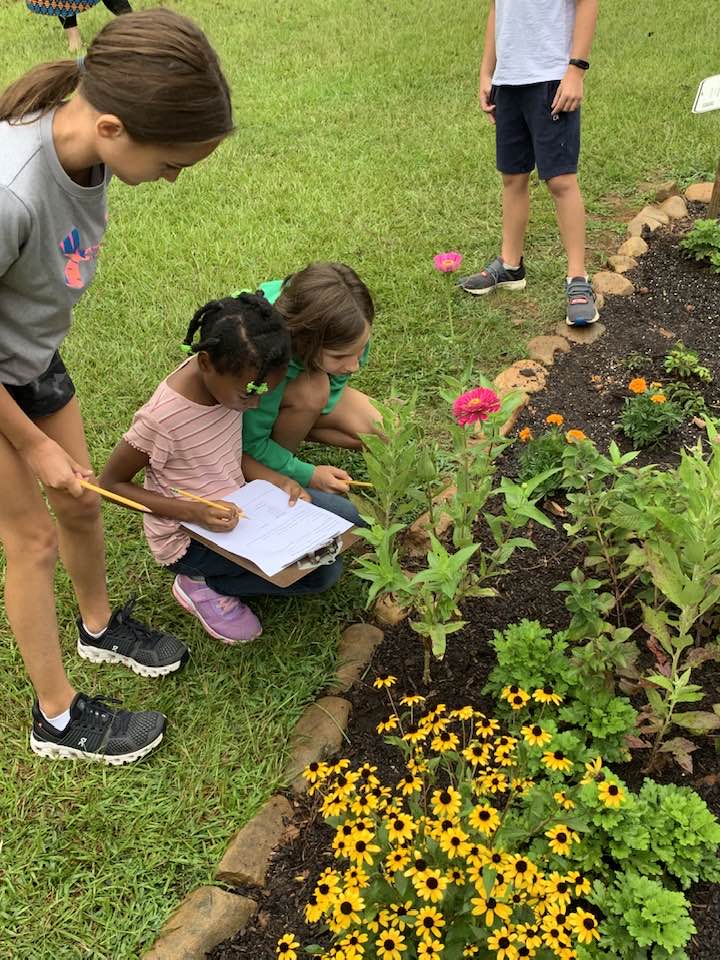 Here's what you do:
Choose your favorite flowering plant.
Set your timer for 15 minutes. Observe the flowers on your plant, and record all pollinators that visit those flowers.
Tally your observations by pollinator type: carpenter bees, bumble bees, honey bees, small bees, wasps, flies, butterflies/moths, and other.
Upload your counts to the website: https://GSePC.org.
Watch the 'How to Participate in the Great Georgia Pollinator Census' YouTube video for a step-by-step tutorial!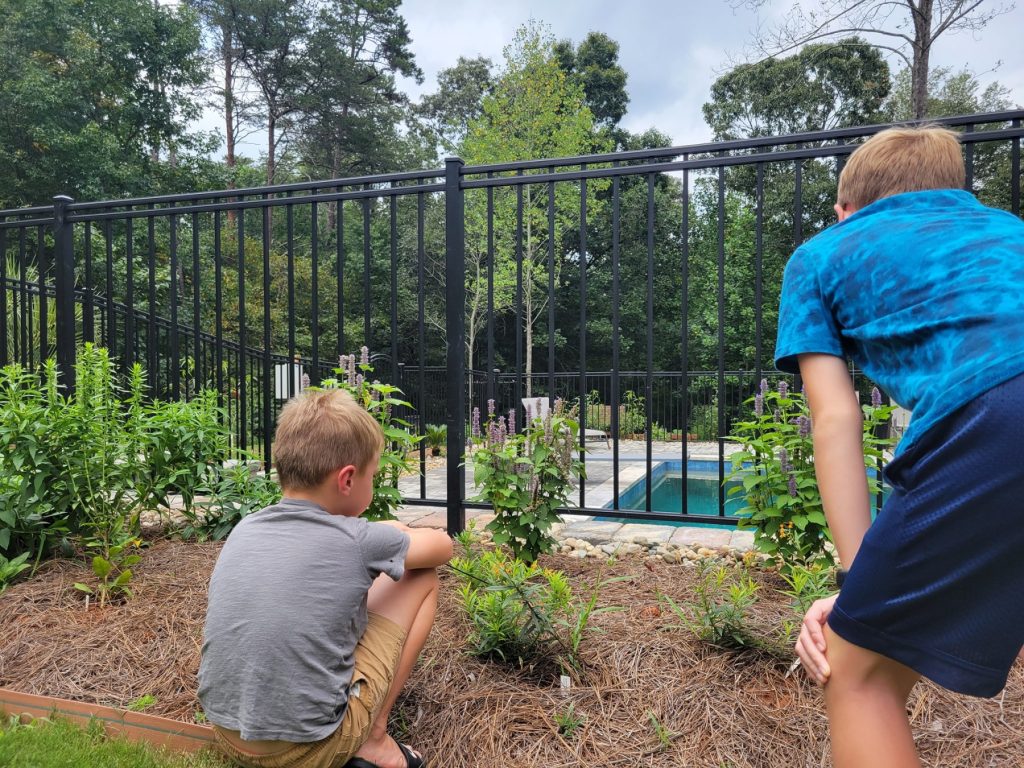 It's helpful to review the different pollinator categories ahead of time. Download the Insect Counting and Identification Guide from the GSePC website. Each pollinator category has descriptions, tips for identification, and photos. You'll also want to download and print your Counting Sheet to use on census day. The counting sheet has handy descriptions of each pollinator category for easy reference. We also have Spanish language versions of GSePC materials!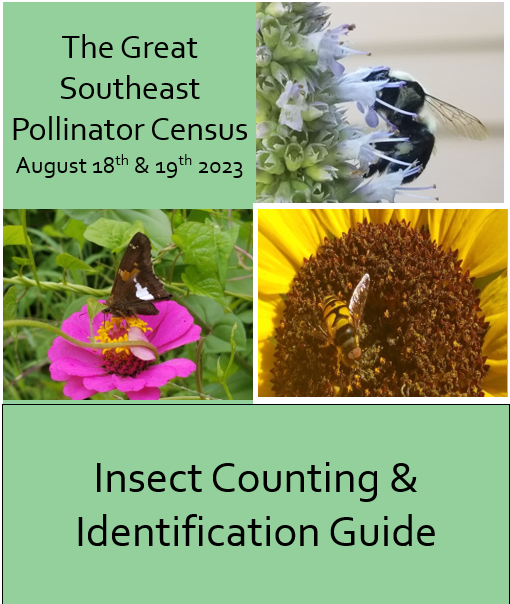 Attention, educators! The GSePC makes for great STEM/STEAM activities inside and outside the classroom. The GSePC website has pre-made lesson plans, activities, worksheets and more, all free and available to you. Just grab and go!
This year, the Great Southeast Pollinator Census will happen on Friday, August 18th and Saturday, August 19th. Check your local county Extension office's website and social media to see if they will be hosting any census events. Here in Fulton County, UGA Extension will be hosting several events around town. Here's a handy cheat sheet for drop-in counting events in metro Atlanta. You can also host your own event, or just get out by yourself or with a few friends. All materials on the GSePC website are free for anyone to use. Community gardens, local parks, and even your back porch are all great places to participate in the census.
It's un-bee-lievable how much we can learn about our local pollinators just by slowing down and observing for 15 minutes. Grab your pencils, head outside, and get to know your polli-neighbors!