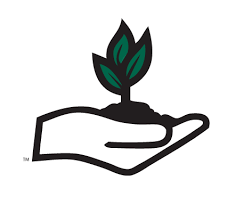 ***THE NEXT FULTON MGEV TRAINING PROGRAM WILL TAKE PLACE IN SPRING 2026***
The application period for our 2024 training class has closed! Our next Master Gardener Extension Volunteer training will be held in Spring 2026. Please check back in September 2025 to submit an application!
Do you enjoy sharing plants and gardening with others? Helping neighbors solve problems with their lawn or their shrubs? Being a resource to community gardeners who are growing fresh fruits and vegetables? We'd love for you to join our team of enthusiastic Master Gardener Extension Volunteers as we share plants and gardening within our community.
Fulton County's Master Gardener Extension Volunteer program is first and foremost a volunteer program. There is a significant training component to equip volunteers with the knowledge and skills to share comprehensive, evidence-based horticultural information to our county's residents.
After trainees complete 50 hours of classroom training, they have until the end of the calendar year to complete 50 hours of volunteer service on Extension-approved projects.  Upon graduation, trainees are officially considered MGEVs. Each year thereafter, MGEVs are required to complete 25 hours of volunteer service on Extension projects as well as 10 hours of continuing education, which are tracked in an online portal. The cost of the training is approximately $220.
What does it mean to be a Master Gardener Extension Volunteer?
Master Gardener Extension Volunteers (MGEVs) are trained volunteers with unique skills and abilities, who share a love of plants and gardens and enthusiam for learning. They are a variety of ages, personalities, and professions united by a passion for teaching others. MGEVs are volunter educators who represent UGA Extension.
The purpose of the Master Gardener Extension Volunteer (MGEV) program is to assist UGA Extension in providing unbiased horticultural information through volunteer community service and consumer horitculture programming. The MGEV program is a volunteer program with a significant training and education component.
Do I have to know a lot about gardening to apply?     
No! Some basic experience and knowledge is preferable, but we welcome enthusiastic people who want to share their love of plants with their communities through Extension programming and consumer horticulture projects. If you have the time and commitment to learn and what to put your knowledge and skills to work through volunteer service, contact the Fulton County Extension Office for guidance on the application and screening process.
How do I apply?
Application Selection: December 1, 2023
If selected: Program fee is $220 due by December 15, 2023
Mandatory Orientation: January 12, 2024
Class Schedule: Thursdays, January 25, 2024- April 25, 2024
9:00am – 3:00pm
Location TBD
If you have any questions, please contact Norlethia Harris (norlethia.harris@uga.edu).
For more information on what projects our volunteers are doing, check out their webpages!
Central Fulton Master Gardeners