Current Situation: Rain, rain, rain. Cotton crop ranges from first square to 3rd week of bloom. The majority of the area peanut crop ranges from 40-60 days old. Corn crop ranges from hard dough to 3/4 milk line.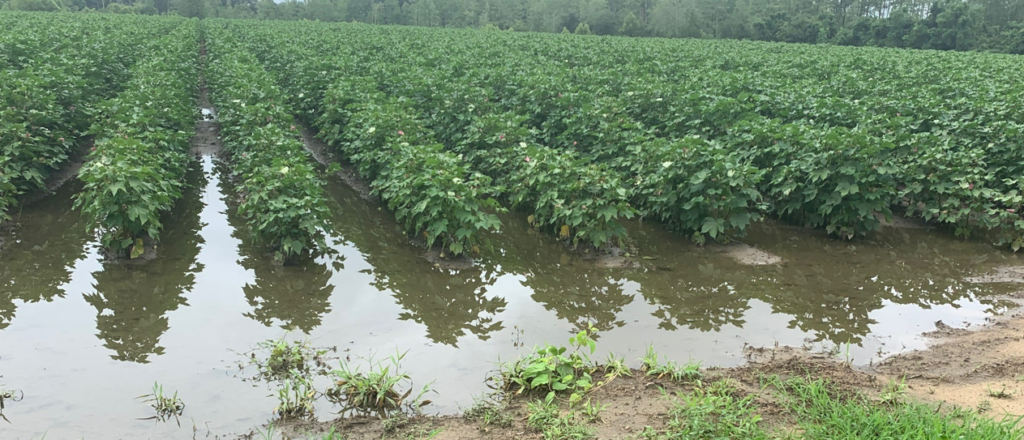 Mr Kichler, How much has it rained? It is amazing how the weather can go from one extreme to another. It has rained 7.72 inches from July 1 to July 14 according the UGA Weather Station at the Sunbelt Ag Expo.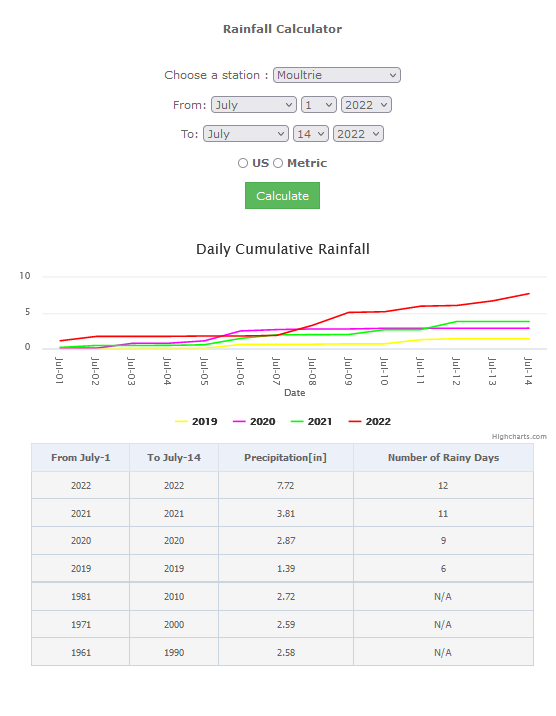 The illustrations below show 14 day rainfall totals for Colquitt County from the NOAA and CoCoRaHS websites.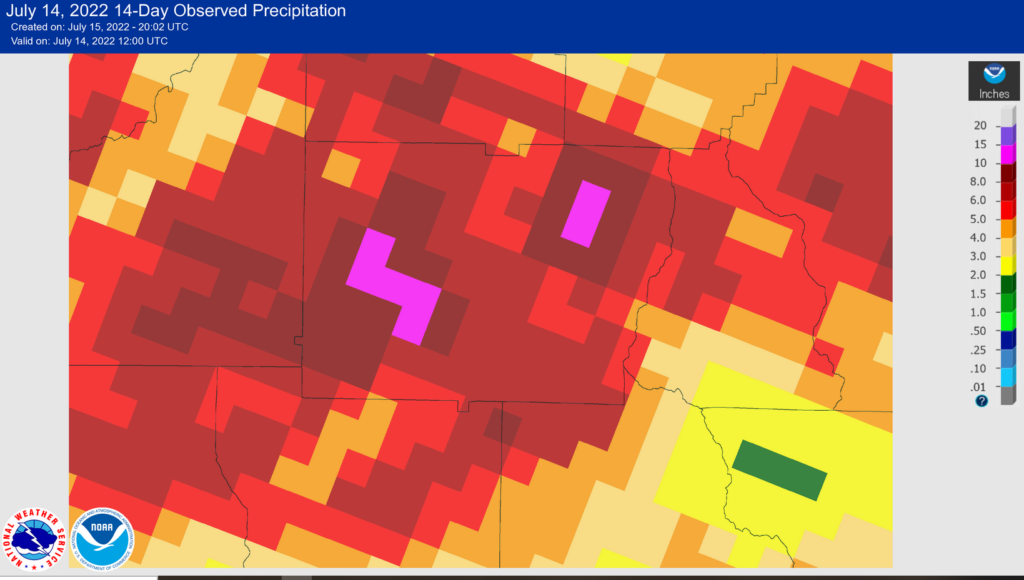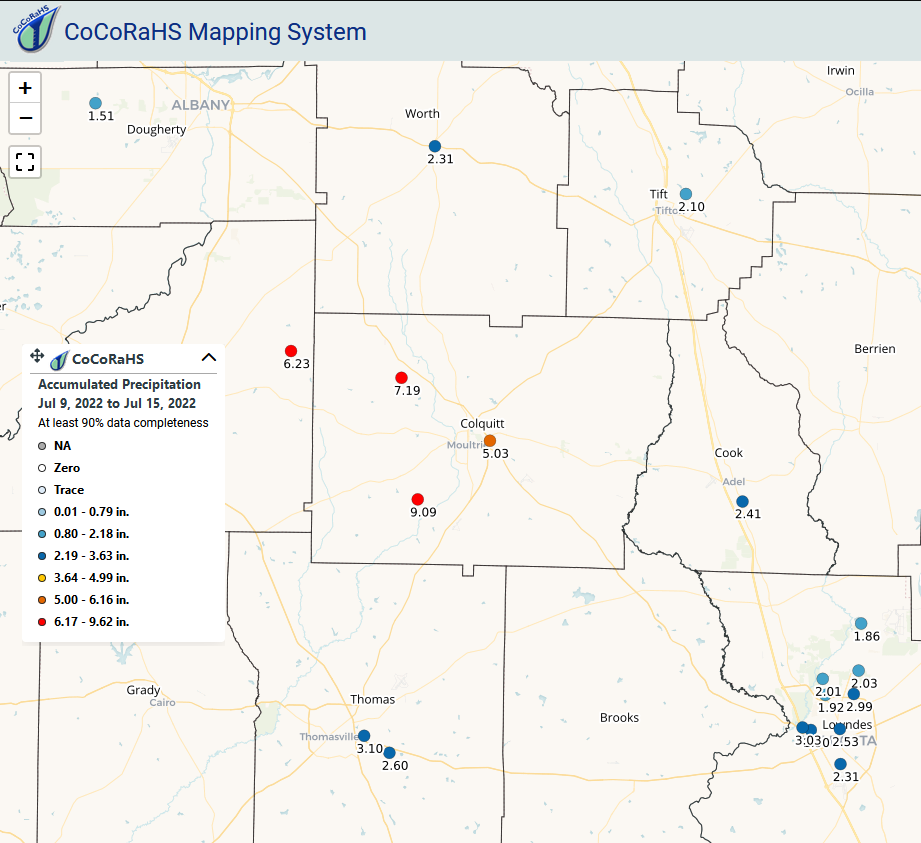 Peanuts: According to Dr. Bob, currently the two biggest threats to peanut production at this moment are 1) tomato spotted wilt, for which growers can do nothing now accept watch and learn for next year, and 2) white mold/stem rot, for which growers need to be aggressive with a good fungicide program. Conditions are PERFECT for white mold, though cooler temperatures and increased chance of rainfall over the next two weeks will also bring on leaf spot.
I have been seeing "false white mold" in area peanut fields, especially where there is conservation tillage. Caused by the fungus Phanerochaete, false white mold initially looks nearly identical to the REAL white mold, but later becomes more yellowed and with a "toothed" appearance. False white mold blankets the peanut limbs but does NOT cause injury.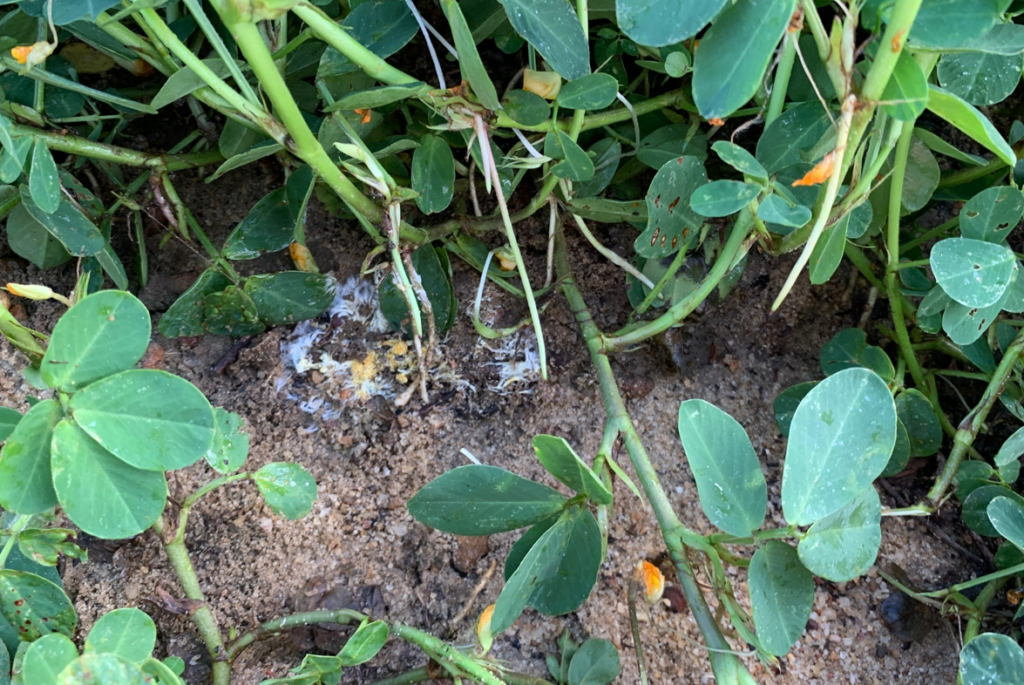 Goosegrass!!!
I have received a lot of pictures and questions about goosegrass control in both cotton and peanuts. According to Dr. Eric Prostko,
1) The #1 enemies of POST herbicide applications are big weeds and dry weather. If POST graminicides (i.e. Select, Poast, Fusilade, or generics) are applied applied to large plants, they will not work. A flowering goosegrass plant is way too big!!!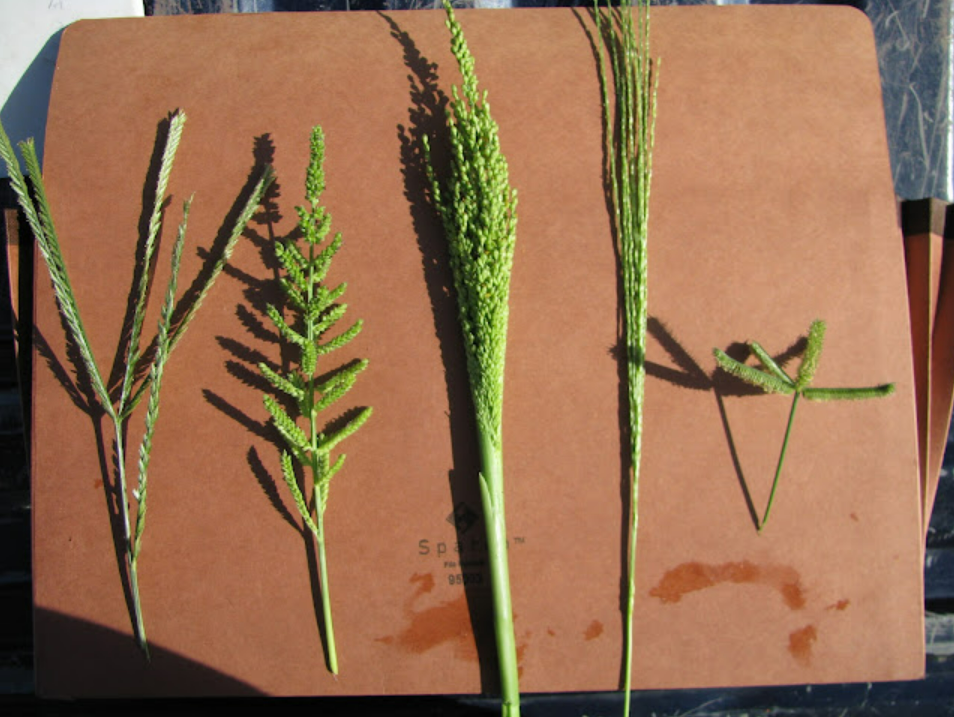 Seed-heads of common annual grasses. From left to right: goosegrass; barnyardgrass: Texas panicum; crabgrass; and crowfootgrass.
2) Check out this greenhouse data from a few years ago. Keep in mind that herbicides are much more active in the greenhouse than in the field. The take home message here is that rate and timing are very important.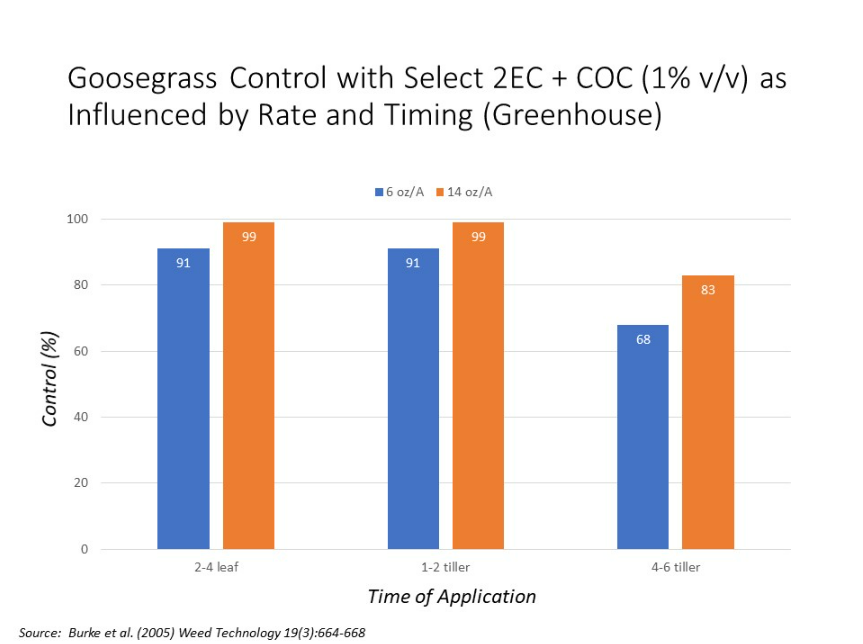 Cotton: If the rain lets up, growers need to remember that the addition of non-ionic surfactant improves rainfastness of mepiquat (Pix, etc.) to about 4 hours drying time, as opposed to 6 or 8 without spray additives, according to Dr. Steve M. Brown, Cotton Agronomist Auburn University.     Currently, the wet weather is making PGR applications a challenge.
What about morningglory control at layby? I have seen a few fields that seem to have a flush of morningglory. At time of layby, conventional chemistries such as MSMA plus Caparol, Cobra, diuron, or Valor would be more effective than Roundup. Diuron plus MSMA or Roundup has become standard layby mixtures; however, the addition of Envoke with these mixtures is encouraged. See labels for application timings and cotton sizes. For fields where morningglory emerge late in the season, including Staple and Cotoran with the layby would offer the most effective residual activity.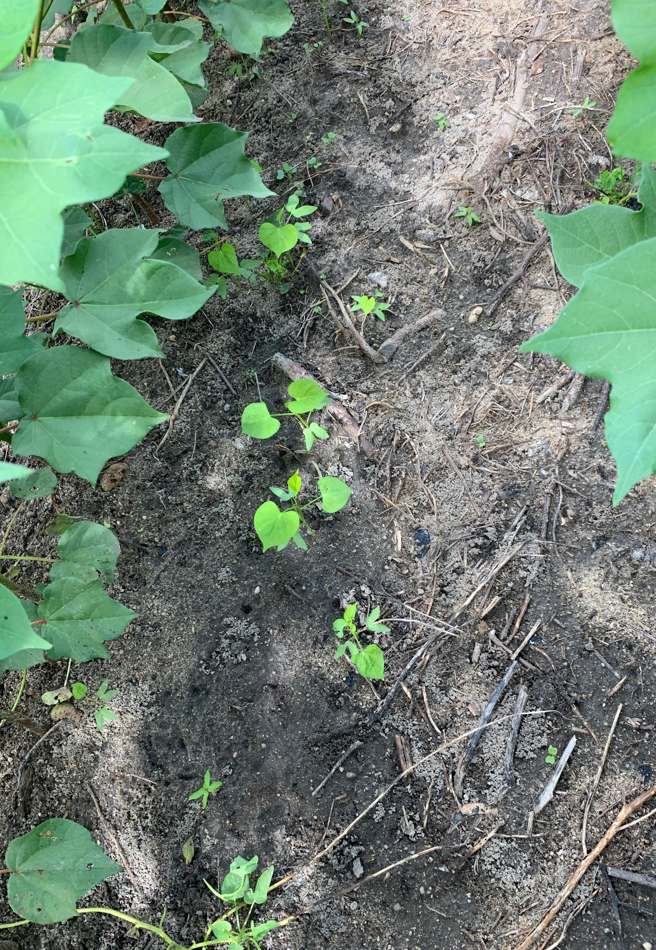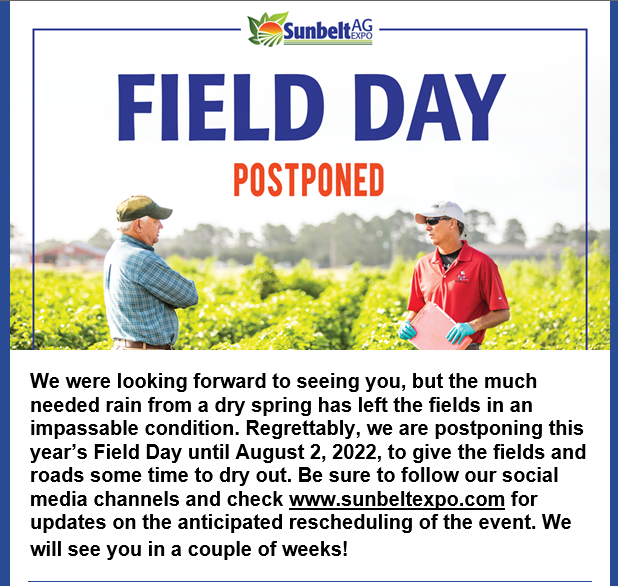 If you have questions please contact your local county Extension agent.
Jeremy M. Kichler
Colquitt County Extension Coordinator