It's that time of year again when you need to make a decision about which grain varieties to plant. Choosing the right variety for the region, field, and management practices is one of the most important decisions a grower will make in terms of profitable production. With so many differences between varieties, it is critical to determine which characteristics are most important in a given production area. Every season, growers should plant multiple varieties to reduce risk and increase their chances of success. The following are UGA's recommended barley, oat, wheat, and triticale varieties for winter 2021-2022.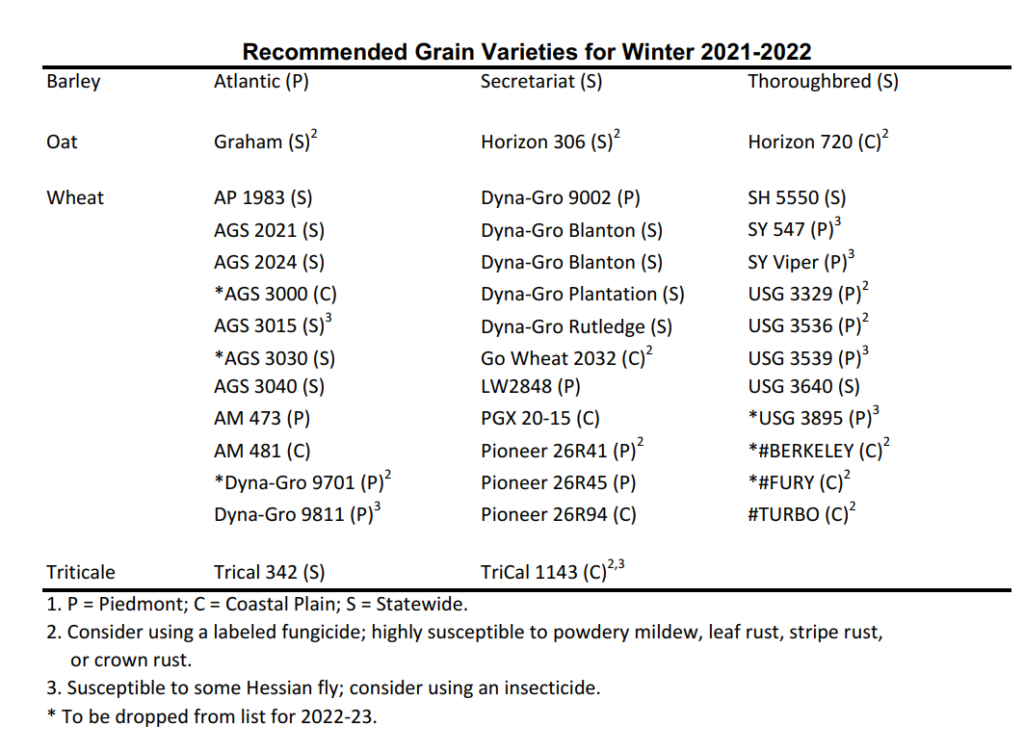 Winter annual forage variety recommendations.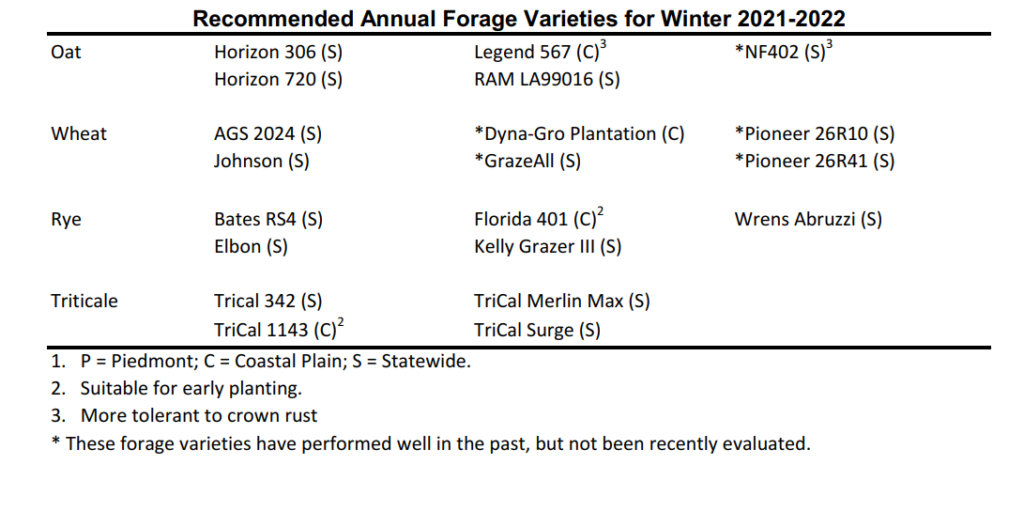 What about recommended ryegrass varieties?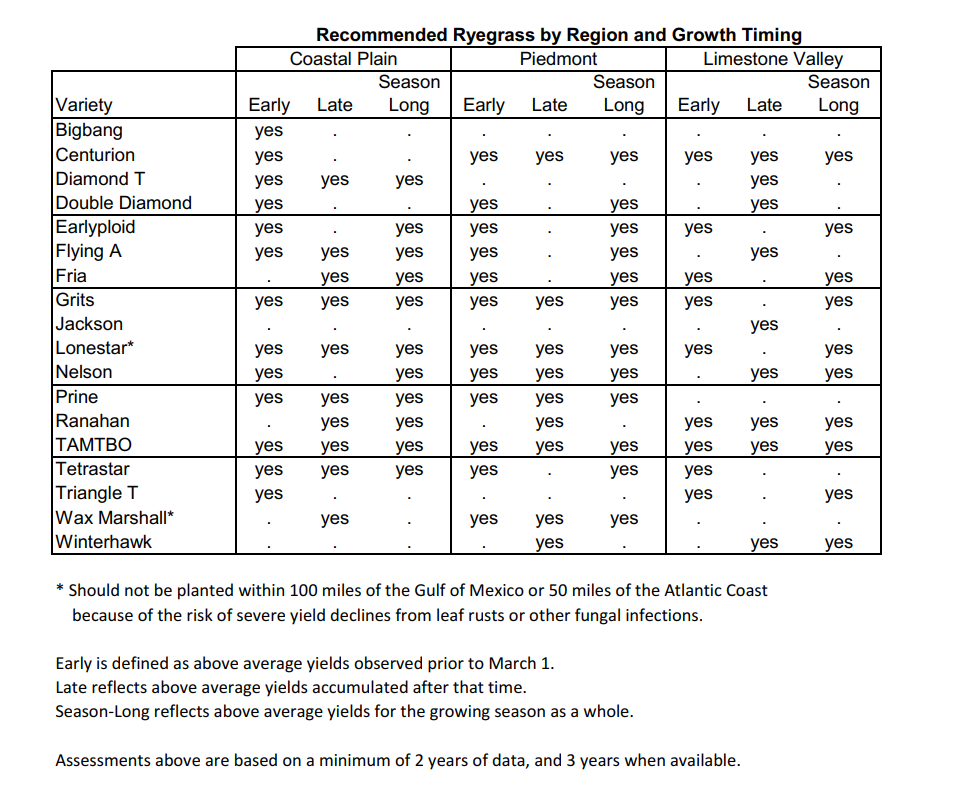 If you have any questions or concerns please contact your local county Extension agent.