The strong winds that blew through Georgia earlier in January caused a lot of bruising on Vidalia onion plants. If it happened late in the season, it could cause big impacts on the maturing onions, but grower say that since it is quite early in the season, damage will be limited and the onions should recover. You can read more in Specialty Crop Industry at https://specialtycropindustry.com/better-now-than-later-vidalia-onions-should-recover-after-wind-damage/.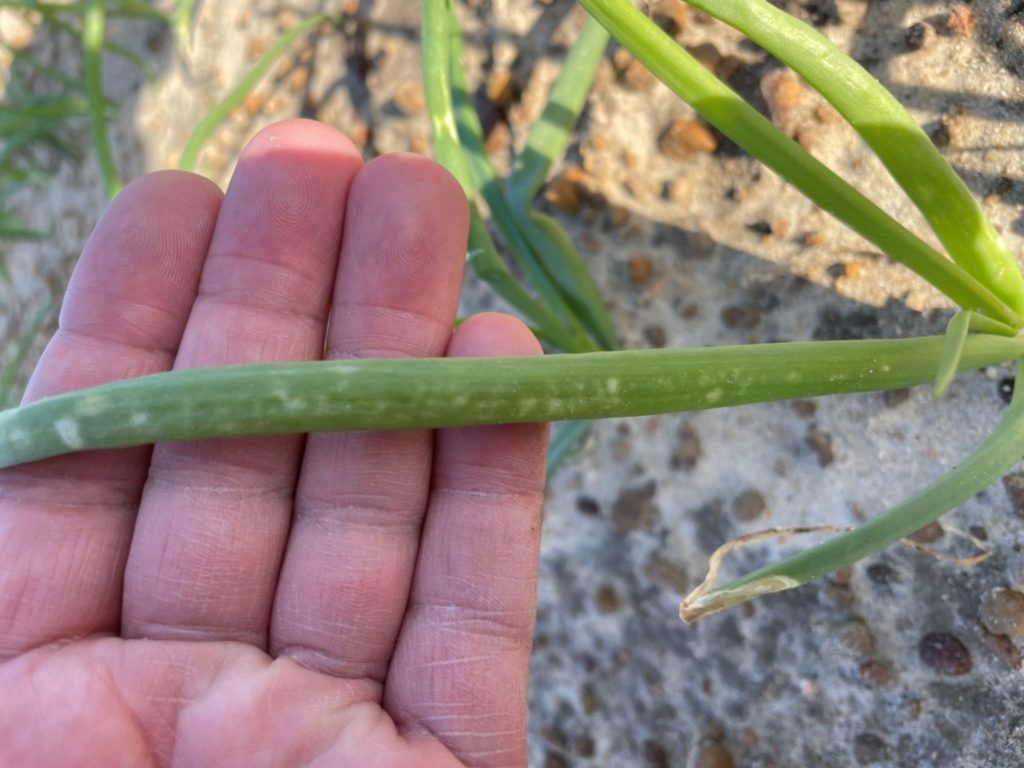 Photo Credit ~ Chris Tyson ~ UGA Extension
Picture of onion bruising, which only occurred on one side of the leaf.
Picture taken Jan. 4, 2022.