There is an NGO that is petitioning the US EPA to revoke all food tolerances for the organophosphate class of chemistry. See the article below for details and to share comments with the EPA.
Peanut Maturity Clinics We have been set up at the Extension office to check peanut maturity samples. Beginning on Tuesday, September 6, 2022, we will be holding peanut maturity clinics at the scheduled locations and times. Clinics will be held from 9:00 a.m. until 12:00 noon – Tuesday at Doles Peanut; Wednesday in Anderson City at Jerald Carter's shop; and Friday at Worth Gin. Please contact the Worth County Extension office at 229-776-8216 to schedule peanut checks at times other than those on the schedule (we will check at the Extension office as needed).
We are still surveying peanut fields for Tomato Spotted Wilt Virus in the county. We may contact local growers to check a few more fields.
Cotton Defoliation Decisions
Some earlier planted cotton is being defoliated and some is ready for defoliation. See the one-pager "Cotton Defoliation in Georgia" publication below by Dr. Camp Hand – we also have laminated hard copies of this publication available at the Worth County Extension office. More detailed information can be found in the 2022 Georgia Cotton Production Guide or the 2022 GA Pest Management Handbook. If you have questions, contact your local county agent.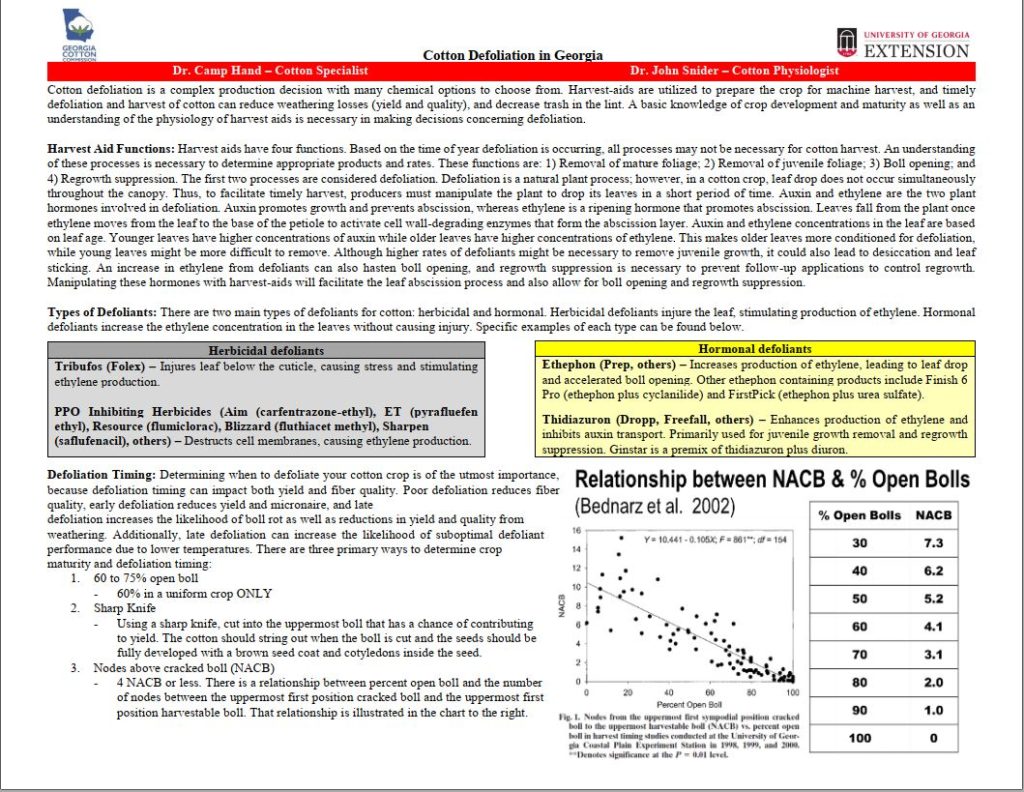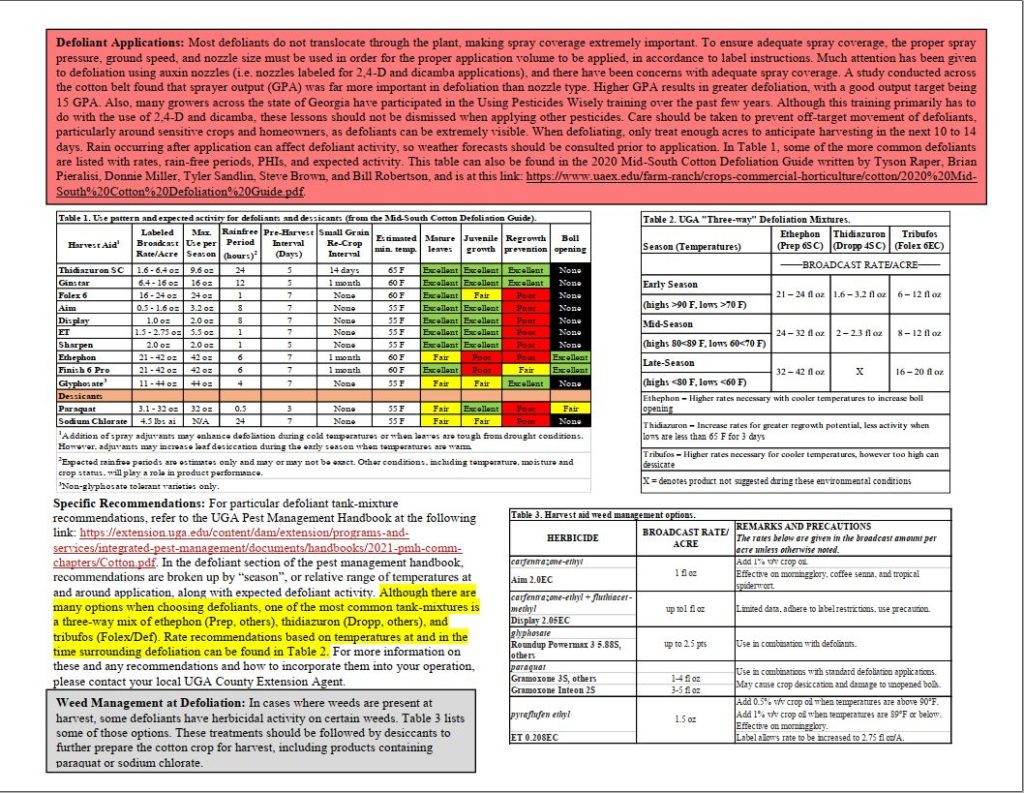 If we can be of assistance at Worth County Extension, please let us know.