Corn in Worth County is at different growth stages based on planting date and conditions. Some will be nearing tassel soon, while later planted is less than 12 inches. There are some things to keep in mind at this time, on the earlier planted corn especially.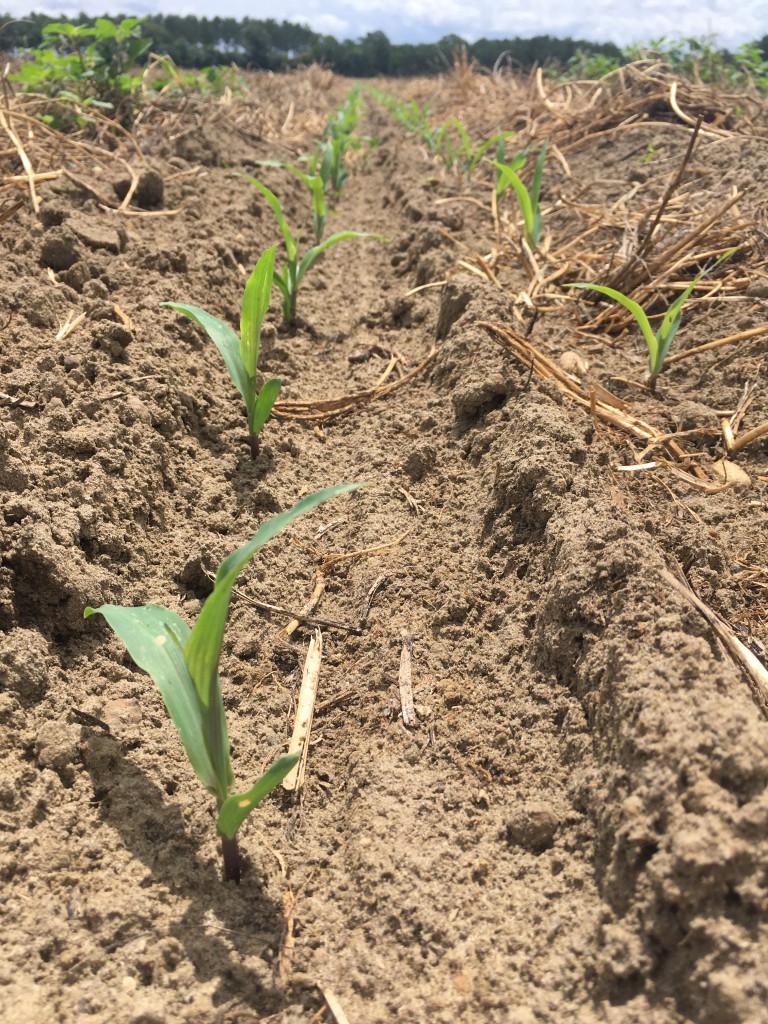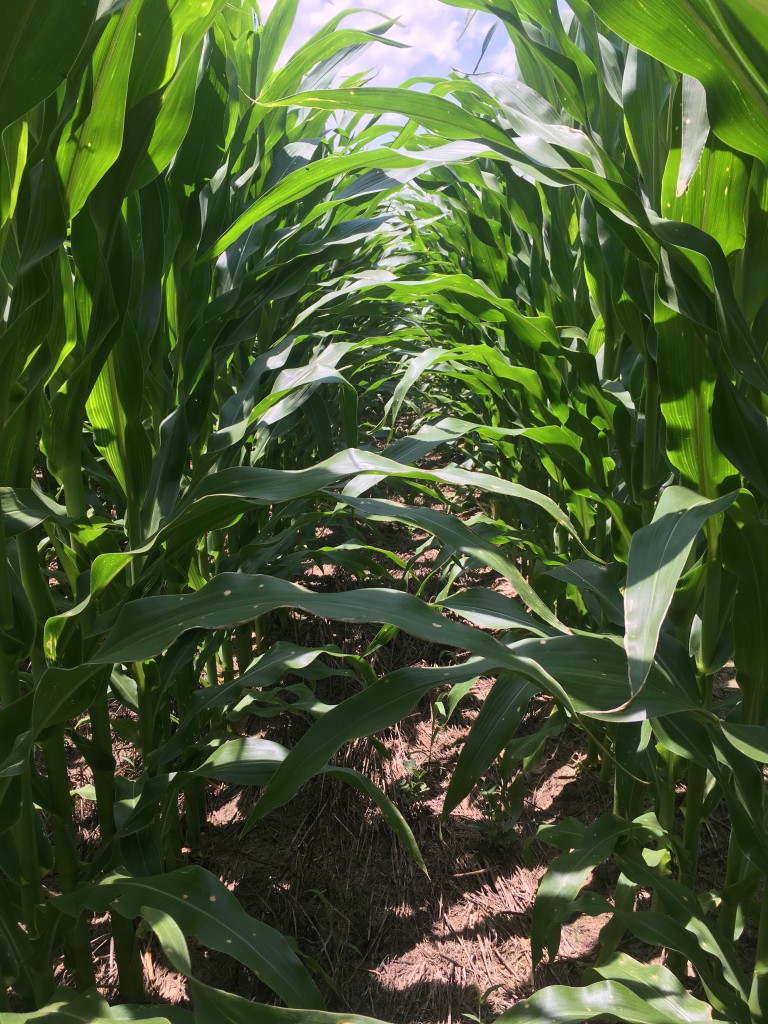 DISEASE UPDATE – As of now, there has been NO confirmation of Southern Corn Rust (SCR) in Georgia. Common rust has been found in places – it typically occurs early in the season on the lower leaves, but it does not cause yield losses and does not require treatment. Northern Corn Leaf Blight (NCLB) can be found in some fields and is more likely in corn-behind-corn situations. In most of the corn fields spot-checked this week, no disease was observed. But growers should be scouting at this time. If there is a disease concern, just let us know.
INSECT UPDATE – (information from Dr. Corey Bryant)
"I have begun to receive calls regarding stink bugs in corn and wanted to provide a refresher. The critical period for stink bug control is during the ear formation period, approximately V12 – VT. Stink bug feeding on developing ears will cause them to emerge deformed and not develop properly or completely fail. If damaged ears do develop they may also be more susceptible to disease. Once the ear has emerged and begun silking, feeding damage on the ear is limited to the individual kernel. This is not to say that we should stop scouting but that feeding damage will not injure the entire ear at this point. The only way to identify stink bug infestations is through timely and proper scouting. Current thresholds are 1 stink bug per 4 plants during the ear elongation/vegetative tasseling stage, and 1 stink bug per 2 plants during the silking/pollination and blister growth stages, R1 – R2. These do not have to be all in a row or within a specified section of row. For instance, if you look at 8 plants randomly in a field and 2 of those plants have stink bugs on them you have reached threshold if the corn is in the V12 – VT growth stage. If the corn is in the R1-R2 growth stage you would need to find stink bugs on 4 of the 8 plants you looked at to reach threshold."
Contact Worth County Extension at 229-776-8216 if questions or problems arise.