Many of you have already decided what cotton varieties to stick in the ground this season, but if you are still trying to fill some gaps we have a great resource.
Every year UGA Extension Agents and specialists team up with cotton growers from across the state to put in and rate some of the best varieties that we have for the southeast. The beauty of these trials is it gives us a large scale view of these varieties across many different environments.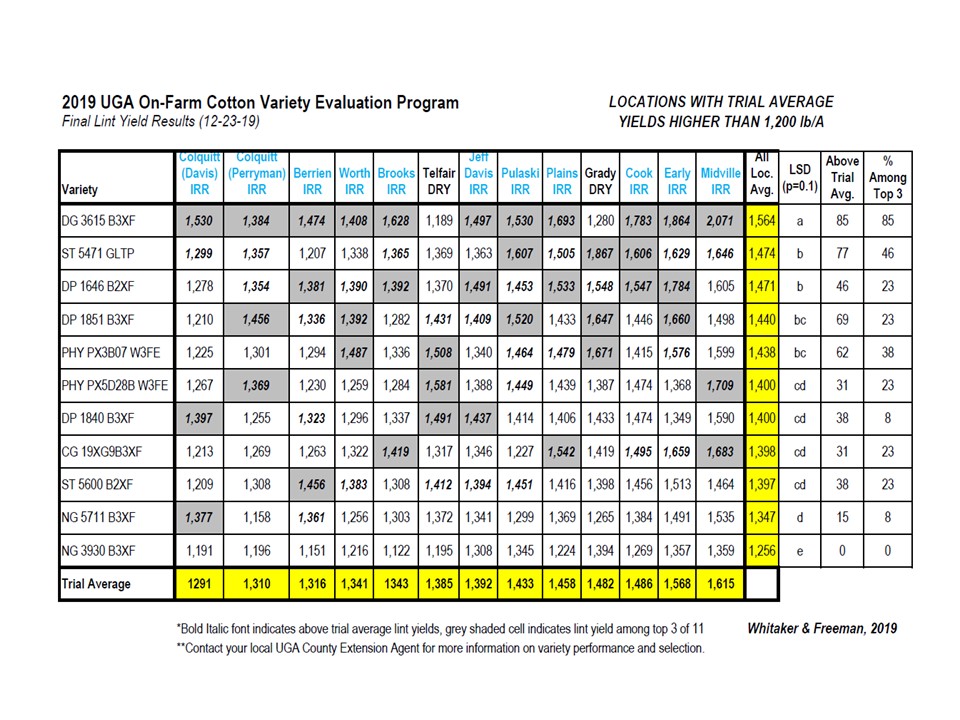 There is data from 25 sites across the state. The above is just the trials that averaged above 1200 pounds of lint per acre. The ones highlighted in blue are irrigated. The columns to the right help display the consistency of the varieties. There you can find the % of trials that the variety was above the trial average and the % of trials that it was in the top 3. If you would like to look at the entire list of varieties and locations click below.