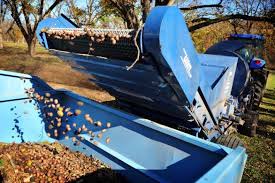 Good data on our crop and nut supply is a key ingredient to stabilizing prices and increasing demand for pecans. Most pecan growers should have received a survey from the U.S. Department of Agriculture's National Agricultural Statistics Service (NASS). The agency is taking a comprehensive look into the 2017 production forecast of the 2017 Pecan crop. One of the goals of the Federal Marketing Order was to help generate reliable and verifiable data on the grower end as well as on the sheller end. This survey is a step in this direction so please take the time to fill it out as accurately as possible.
NASS safeguards the privacy of all respondents and publishes only aggregate data, ensuring that no individual operation or producer can be identified.
NASS will contact 2,600 survey participants across the country to gather information on their 2017 production and acres. As an alternative to mailing the survey back and to help save both time and money, growers will have the option to respond to the survey securely online. Farmers who did not respond by September 25 may receive a phone call from a NASS representative who will help them fill out the survey form. 
Survey results will be published in the October Crop Production report, to be released on October 12. These and all NASS reports are available online at www.nass.usda.gov. For more information call the NASS Southern Regional Field Office at (800) 253-4419.