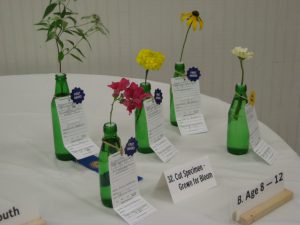 Annie Barbas, MGEV in Lowndes County, shared this nugget in her recent district report to GMGA:
The local garden clubs are partnering with the MGEVs in encouraging students to enter the local flower shows. The first trial show resulted in S.L. Mason (elementary school) garnering numerous first-place awards.
I can't tell you how excited I am to see this partnership and the transfer of plant knowledge to this next generation! Thank you, Master Gardeners and garden club members!!