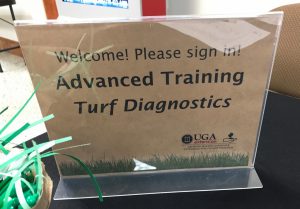 We get lots of questions about how to register for MGEV Advanced Training, so we thought we'd answer that question right here on Trellis!
First, if you are new to Advanced Training, you can learn more about it here. It is open to current, active MGEVs (sorry to Trainees! You have to finish those first 50 hours of volunteer service first!).
We have SIX training categories:
Sustainable Gardens and Landscapes (SGL)
Water Quality and Management (WQM)
Urban Forestry and Ecology (UFE)
Diagnostics and Technology (DT)
Youth and Community Gardening (YCG)
Required (R)
Each year, we strive to offer at least one Advanced Training in each category. We post the training schedule on the state program website, here. You can use this list as a planning tool, deciding the training in which you might be interested.
Advanced Training registration opens 30-45 days prior to the training registration deadline. Registration closes one week prior to the training date to allow for lunch confirmations and preparation of training materials. So, if you are interested in a training that is being held mid-May, for example, you should be looking for the registration details in early April.
Registration is offered in two formats. Some trainings have an online registration link that allows for payment with credit card. Other trainings may have a paper registration form that is printed, filled out, and mailed with a check to the address indicated on the registration form.
Registration information is distributed to MGEVs in several ways. First, it is sent to agents with MGEV programs so that they can send it on to their MGEVs. One week later, the State Program Office emails the information to MGEVs through MGLOG (another reason to make sure your contact information is up-to-date in MGLOG!). Reminder emails are often sent out to help MGEVs remember to register for their AT of choice.
If an AT fills up before the registration deadline, we'll let you know. We'll also deactivate any links to the registration forms.
Hope this helps you understand how we get the word out about the various AT options!