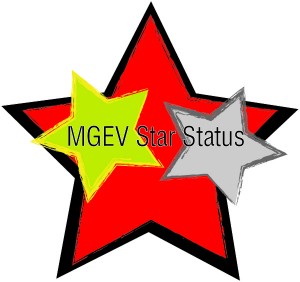 Master Gardeners, as a rule, are superstars in their own right. Pledging to volunteer 50 hours in a year after first completing 40+ hours of classroom training and two exams merits some stardom in itself!
For some MGEVs, though, that basic training is simply not enough. They want to know more. They want to know how to do more. The Advanced Training program offers options.
Created in the 1990s, the Georgia MGEV Program Advanced Training offers 6-hour trainings in the following categories:
Urban Forestry and Ecology
Diagnostics and Technology
Youth and Community Gardens
Sustainable Gardens and Landscapes
Water Quality and Management
MGEVs who earn a Silver Star have completed 5 training modules, an additional 30 hours of training. MGEVs who earn a Gold Star have completed 6 training modules, with 3 in the same category, and have completed an educational project. These MGEVs have completed 36 additional training hours. Check out full details about the Advanced Training program here.
Congratulations to the MGEVs who have recently earned their Gold or Silver star!