Can you remember the first time you really connected with horticulture and gardening? What was it that had you hooked? I remember my grandfather giving me a pack of seeds to share with my sisters. The seed pack had a little of everything in it. A few butterbean seeds, some corn, some lettuce, tomatoes, you get the picture. I realize now that he knew how well that would suit my little-bit-of-everything personality. I didn't do too much sharing because I was fiercely proud of the postage-stamp space my parents allotted me in the family garden. I don't remember the harvest — there probably wasn't much, since all of those seeds shared the same small space — but I remember the gift of the seeds, the opportunity, the excitement, the rich brown earth, and the little piece of chicken wire I used to designate as mine!
Research tells us that caring adults are oh-so-important to youth development. Research also tells us that those experiences with plants, soil, and the natural world (usually with a caring older adult) shape and mold us, influence who we become as adults.
From that experience with the seeds from my grandfather, I can trace a lifelong passion for plants, gardening, and horticulture. I studied horticulture in college and have earned my adult living from plants. I still plant vegetable gardens (oh, where oh where is spring?!). I still delight in first harvests and sharing bouquets from my flower beds. I really don't mind weeding because it is so rewarding. I chose to live in a neighborhood because of the stately trees. And I love to watch my garden through the lens of my camera.
I am motivated to pay forward the bounty of that first seed pack. I volunteer with Scouts, my children's classrooms, at church, and other places in my community to share plants with others. Any time I can share with a child the fun of snapdragons, pansy faces, and yes, blowing dandelion seeds, I take that time. I value plants and gardening so much that I want to share it with the next generation. I want to share that garden heritage.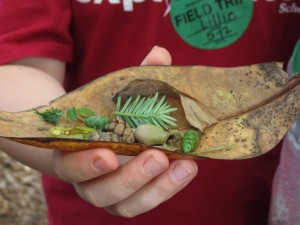 Many MGEVs — not all, but many — enjoy sharing this rich gardening heritage with youth. You invest hours in activities and lesson plans for sharing the wonder and joy of gardening with young people. You sweat in the brutal sun to show them the overwhelming pride of picking that first tomato. You delight in their harvest of raspberries or their discovery of a new insect. Indeed, Gardening with Youth is an important part of Georgia MGEV outreach.
As we work with this youth audience, we owe it to them and to ourselves to be the most prepared that we can, to treat them well, and to be fully prepared in case of accident. When we work with youth, we come alongside Extension's 4-H/Youth Development program area and can look to these specialists for materials and insight. New materials and training pieces have come available for ALL individuals volunteering on behalf of UGA and working with youth. We are working to get those materials to as many of you as we can through Advanced Training opportunities, a new class for basic MGEV training, local and individual training opportunities, and during update sessions, like Grow Strong! We want MGEVs to feel confident and ready, knowing the organization's approach to working with youth, and carrying on the good work for which you are known.
Your feedback lets me know we need youth gardening resources more specific to the MGEV experience. We'll work toward that, just for you. In the meantime, won't you join me in creating a rich garden heritage for a young citizen of the community, tomorrow's green industry customer, that future public decision maker?