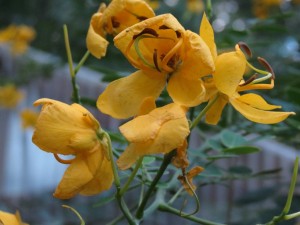 Individuals are drawn to the MGEV program because of the opportunity to learn about horticulture topics. Staying informed and up-to-date on gardening topics and the latest research maintains enthusiasm and interest for many MGEVs. Just scanning through the continuing education entries in MGLOG, it's apparent that MGEVs get their information from many sources, such as speakers at the meetings of horticultural organizations, including MGEV organizations; national and international conferences; Extension workshops and presentations; and classes at the many public gardens in the state. This informal instruction on all things gardening is referred to as continuing education. It serves to keep you fresh and knowledgeable, usually 30 minutes or an hour at a time.
In 2015, we are hosting a research-based update. Information was posted this week about Grow Strong!, an update specifically for MGEVs that centers on our state initiative areas. It's pretty exciting, really, to hear about the latest research and projects of faculty and specialists across the University! This update is so important for MGEVs that we are offering it in two locations — in Macon on January 16 and in Gainesville on January 30. We even have an "Idea Swap" just so that you can share your ideas — maybe things you've tried or maybe things you are thinking about doing! This form of continuing education is intended to get you refreshed and re-energized about horticulture before we begin the busy spring season.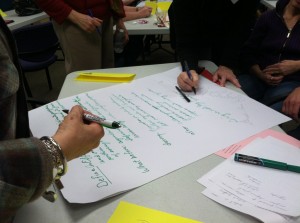 In Georgia, we have another kind of training for veteran MGEVs. We offer Advanced Training to individuals who have completed the initial 50 hours of volunteer time and have some experience under their belt. Advanced Training aims to build skills and develop our educational programming for the public. It is more than subject-matter lectures. It answers the statement, "As a result of attending Advanced Training, MGEVs will be able to do XXX for/in partnership with Extension."
Advanced Training is somewhat different from continuing education. The trainings are in-depth — almost overwhelming sometimes! They are organized by UGA Extension, most often the State Program Office (SPO), specifically for MGEVs. Certificates are awarded to individuals who complete the 6-hour Advanced Training sessions, and attendance is recorded in MGLOG by the SPO. Individuals who are really interested in building their expertise can pursue Silver and Gold Star recognition (click here for more information).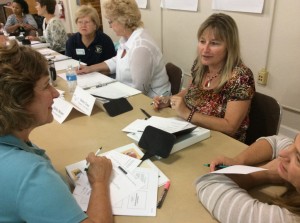 We'll soon be posting  the new 2015 line-up for Advanced Training sessions on our webpage under "News and Events." In response to your requests, we'll be offering several sessions in the metro area AND we'll repeat the popular 2014 training, "Teaching with Demonstration Gardens." Look for announcements from Extension Agents and postings through MGLOG to those eligible to attend. Hope to see you next year!