The latest webinar from the Georgia Climate Project will be held on Friday, February 26 from 11:00 to 12:30 PM online. The correct webinar registration link is below, followed by more information on the list of panelists, including UGA's Dr. Marshall Shepherd.
https://zoom.us/webinar/register/WN_TUNbDgirQTyH_OhZwWpHIA?fbclid=IwAR2QY31KWGUKkpKLA1JwqRH1-zogwT481WIh7pruBYdGVEVGUjBVMdq6eps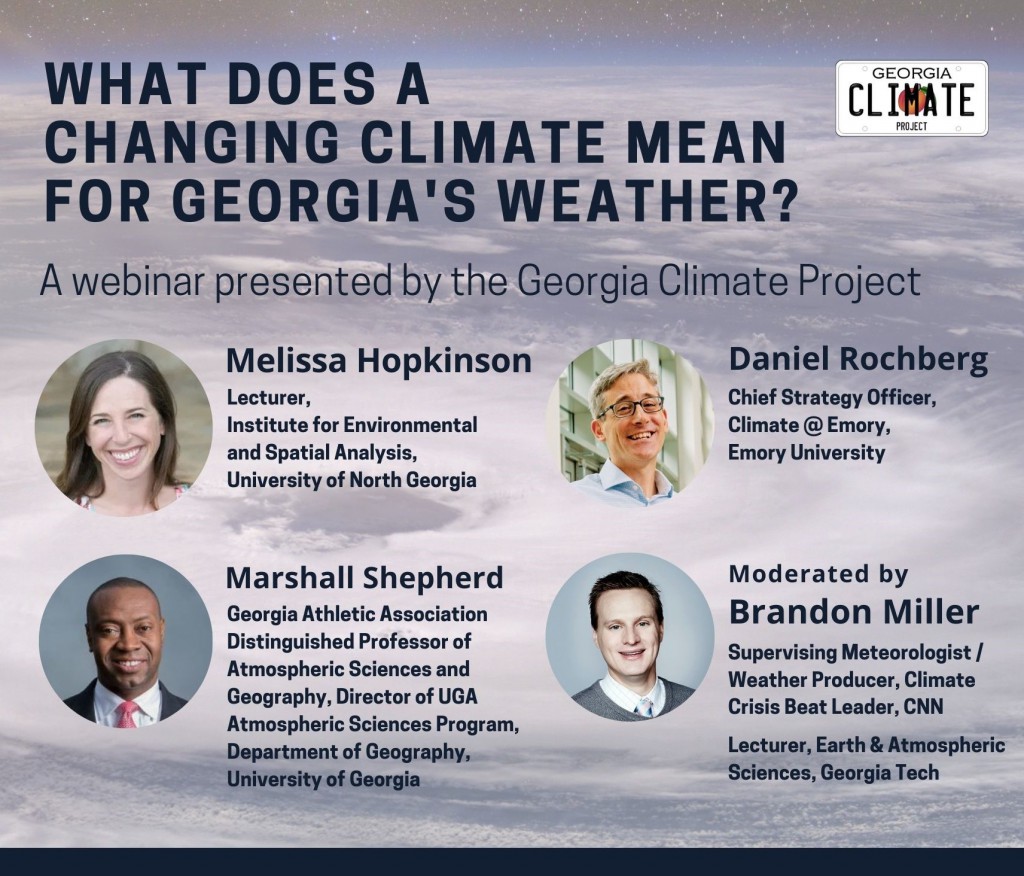 Learn how climate change is impacting Georgia's weather
Georgia's weather is changing—in the years to come, scientists expect more heat, more intense flooding, more drought, and more intense storms. These changes bring real risks to Georgians.

Join us on February 26th from 11:00 AM – 12:30 PM for our webinar, "What Does a Changing Climate Mean for Georgia's Weather?" Interact with our panel of experts and learn more about the impacts and solutions of climate change on Georgia's weather systems.

This webinar is part of a monthly series from the Georgia Climate Project featuring experts from around the state discussing climate change impacts and solutions in Georgia.