Corn
I have looked at corn this week that is almost at black layer and some that was planted in the last couple of weeks. For the older corn, it is important that we continue to water until maturity to ensure we do not lose any yield. David Hall put a blog up a couple of weeks ago with water requirements for all crops that is very useful. Southern Corn Rust is still being found all over Middle and South Georgia, and I know a lot of guys that have applied a preventative fungicide. The late planted corn will likely need multiple fungicide applications (starting as early as V8 growth stage) throughout the season in order to be protected.
The milk line on the corn below is about 1/3 of the way down. It should be at black layer within 2 weeks or so.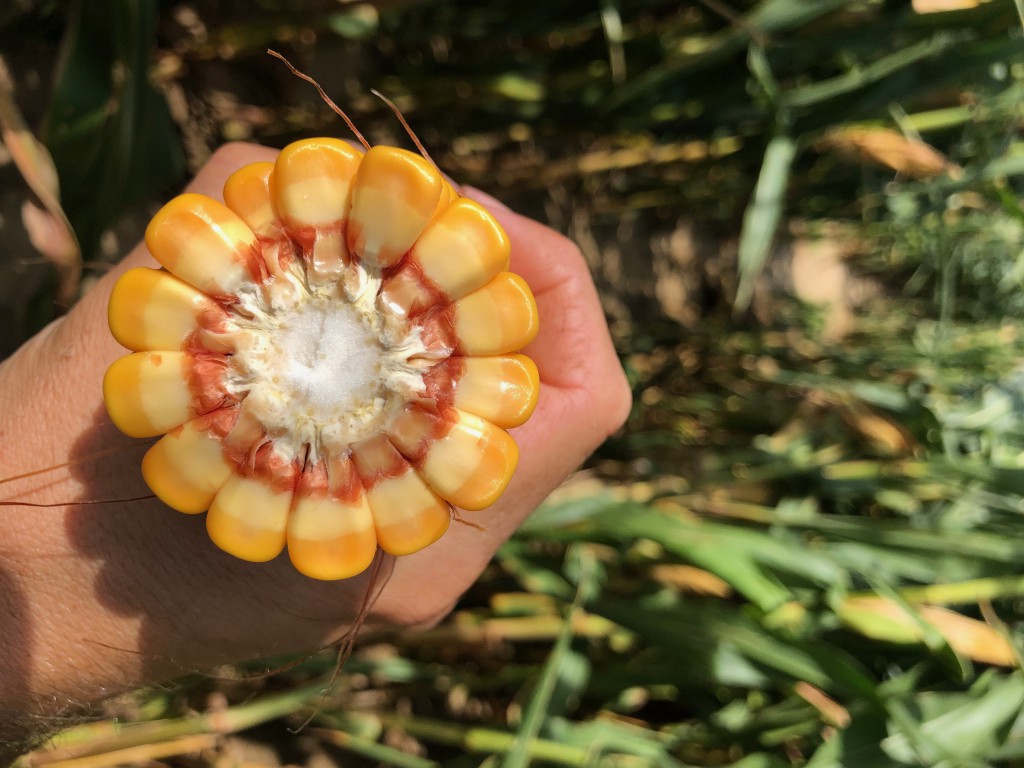 Cotton
I have continued to receive calls this week about aphids in cotton. The good news is that the naturally-occurring fungus that causes the aphid population to crash is here in places. Once it arrives in a field, the aphid population should crash within 7-10 days. The little grayish fuzzy spots below are aphid cadavers that have succumb to the fungus.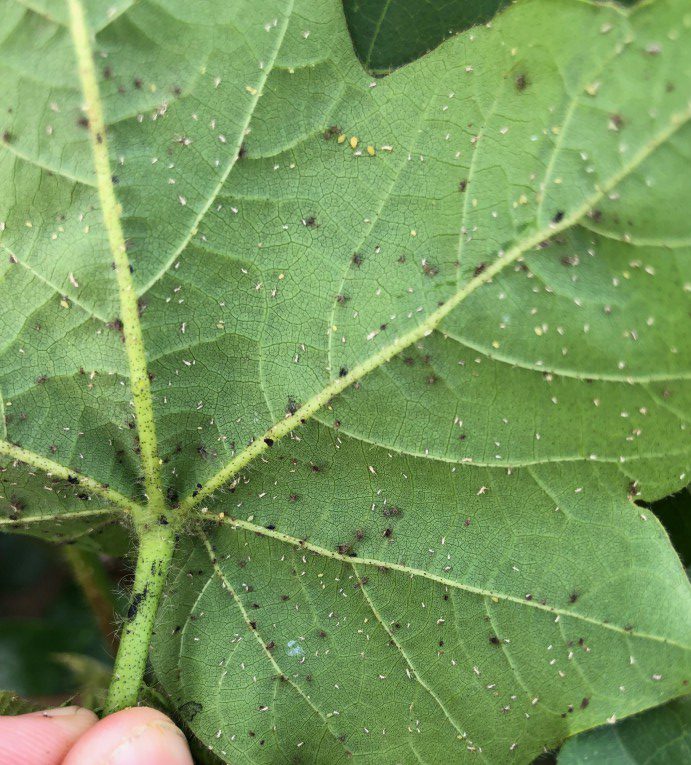 In our cotton that is blooming and putting on bolls, we need to continue to scout for plant bugs, stink bugs, and corn ear worm. For stink bugs, inspect quarter sized bolls for warts and stained lint when you crack them open. Below is the threshhold for stink bug damage at different weeks of bloom.