We are in late June now which means our cotton and peanut water demands are increasing rapidly on a weekly basis. Some areas have received rainfall but many others have not. It is very important that we assess and apply water according to our crop needs. If our weather pattern continues for an extended period of time with hot and dry conditions, we can very easily get behind on our irrigation scheduling. Attached are recommended UGA Extension irrigation schedules for various crops. These recommendations are pulled from our 2019 UGA Extension crop production manuals. Dr. Wes Porter has tweaked several to match more of the crop's water needs.
I am a very strong advocate for soil moisture sensors and other precision Ag methods to predict and schedule crop water needs. Each of these methods mentioned can be viewed as tools in a tool box that will help guide your decision making. Regardless, these checkbook methods schedules should keep you between the ditches, as they say.
One quick note! Be careful and do not take for granted that your system is applying water according to your pivot's application chart. Monitor your crop and if you see signs of stress, determine if it is heat stress or lack of moisture. I know it's not scientific but a hoe digger can put your mind at ease….
I hope you find the attachments helpful!
CORN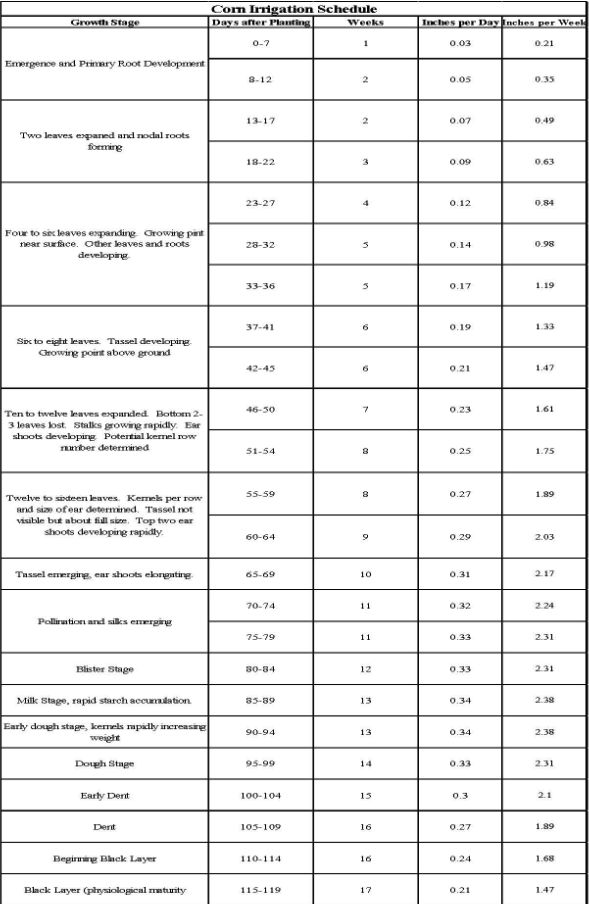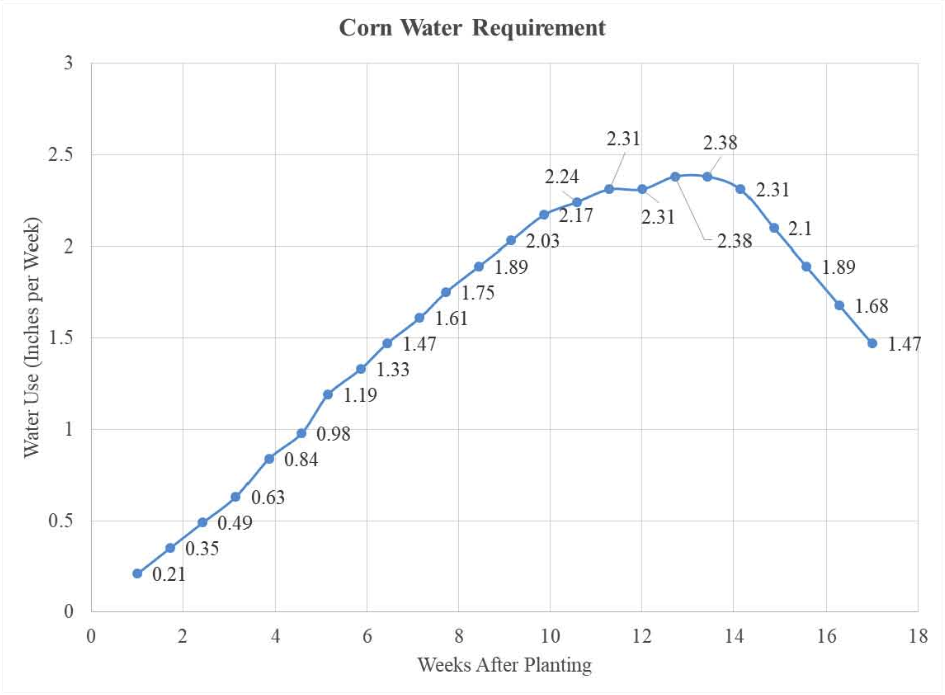 COTTON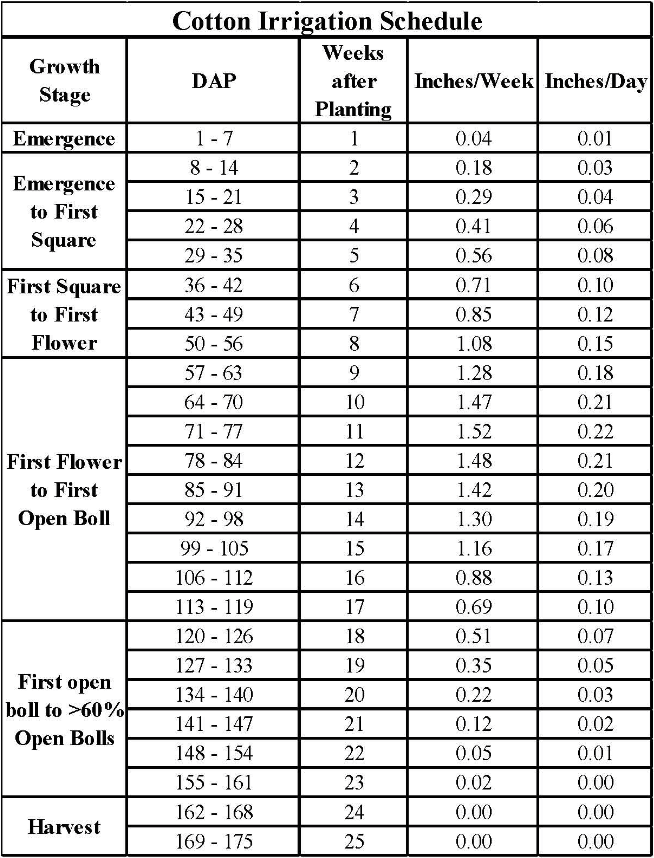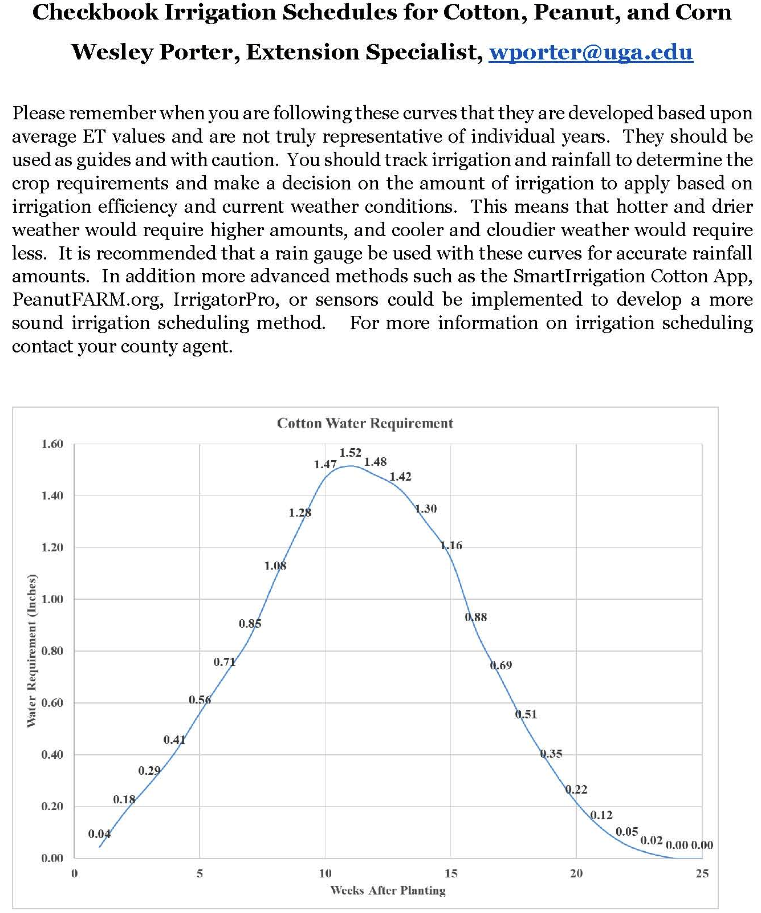 PEANUTS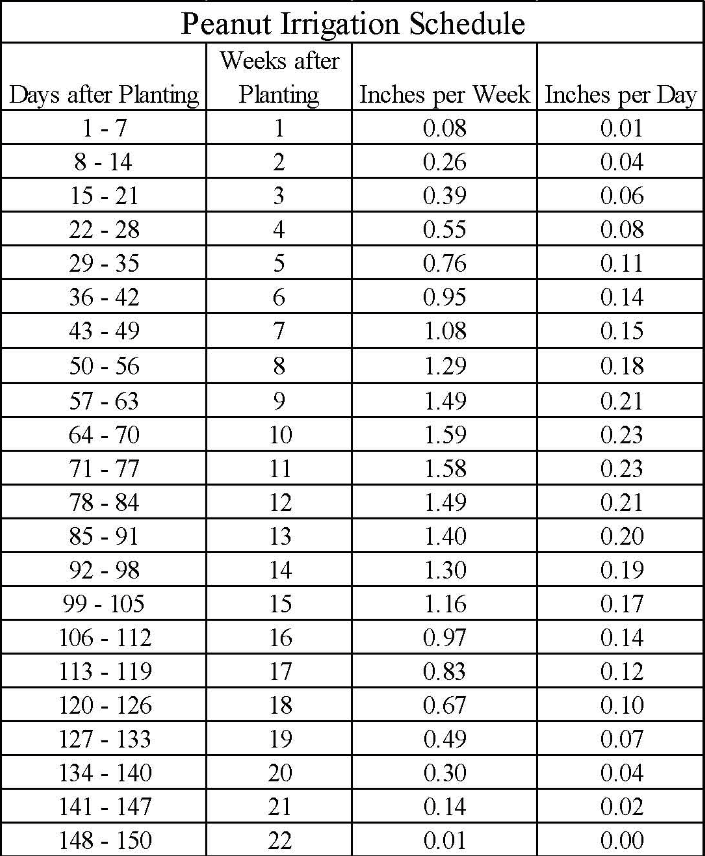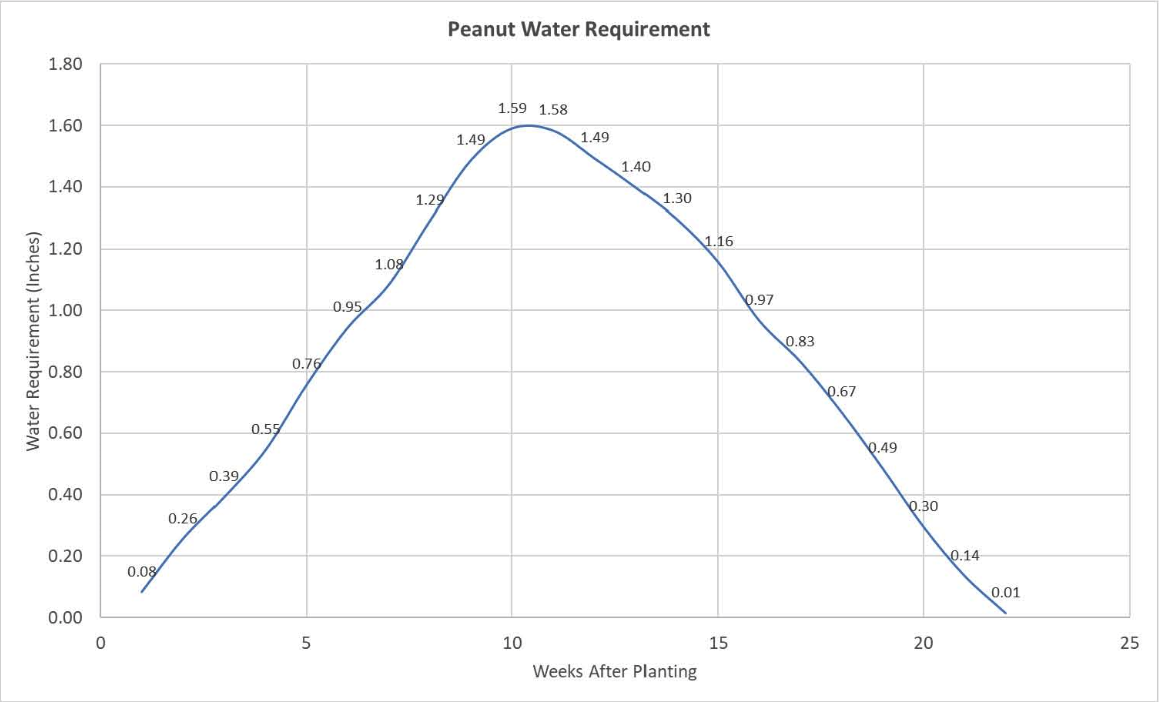 SOYBEANS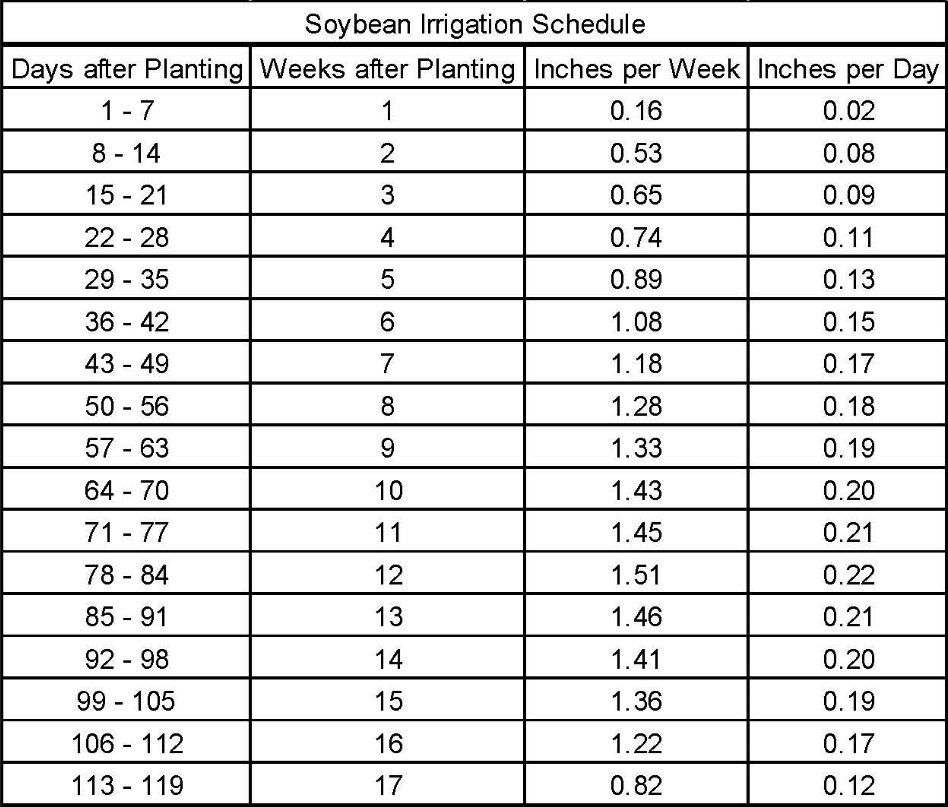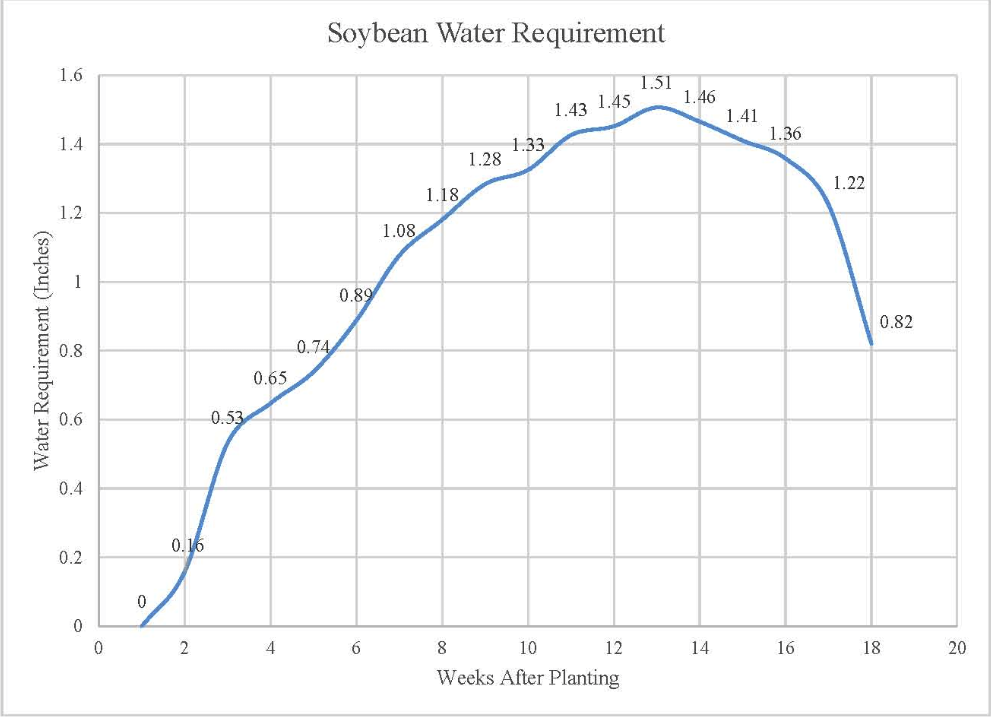 David Hall
Water Educator/Program Assistant
UGA Extension I Bleckley County I Southeast District
165 East Peacock Street I Cochran, GA 31014
Office (478)934-3220 I Cell (478)697-5362
david.hall1@uga.edu I extension.uga.edu
An Equal Opportunity, Affirmative Action, Veteran, Disability Institution