The time for winter wheat planting is getting near. There are many factors to consider for wheat production in our area.
A great source of information is the 2020-2021 Georgia Wheat Production Guide, edited by Dr. Corey Bryant, our UGA Grains Agronomist. Below is a snapshot out of the Production Guide on recommended planting dates.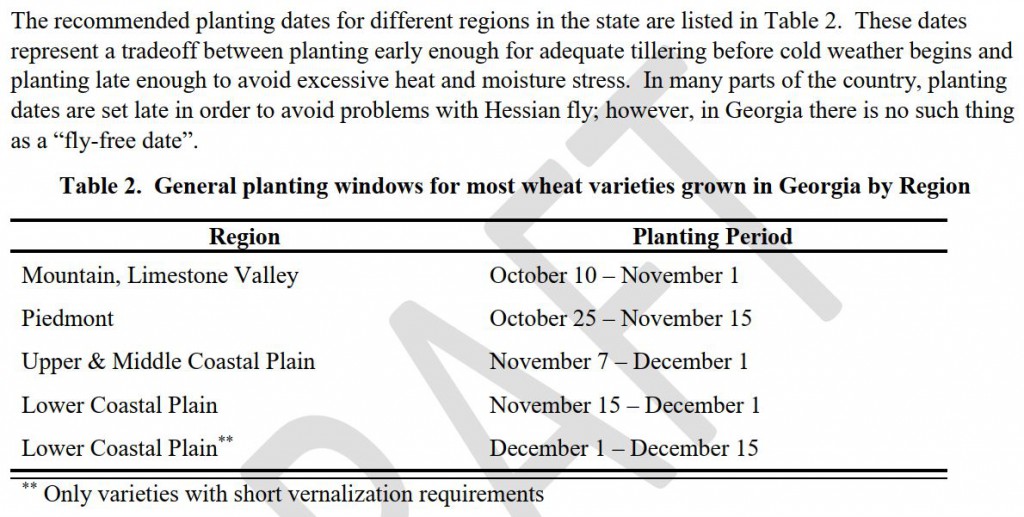 More information can be found in the 2020-2021 Wheat Production Guide on recommended varieties, seed treatment options, seeding rates, fertilization, and pest management of weeds, insects, and diseases. Also, other grain information can be found at the UGA Grains website.