There has been some grain sorghum planted in the county and most of it is young with a few leaves and close to a foot tall. A reminder for future reference is to get concep safener treated seed so that Dual or Warrant can be used in sorghum. We do not have many good options labeled and this will allow for better grass control with a residual herbicide. Atrazine will be important to be used as well before sorghum is a foot tall.
I have seen some issues with lesser cornstalk borer in grain sorghum on dryland as expected due to a lot of dry weather. This is not the easiest pest to control, but Lorsban is the recommended product to put out at planting. In most cases the seed treatment does not hold up with lessers. It is also important to band over the row at planting and lightly incorporate if possible. Broadcast applications is not as effective.
Here are some pictures of lesser cornstalk borer damage in sorghum seedlings emerged out of the ground.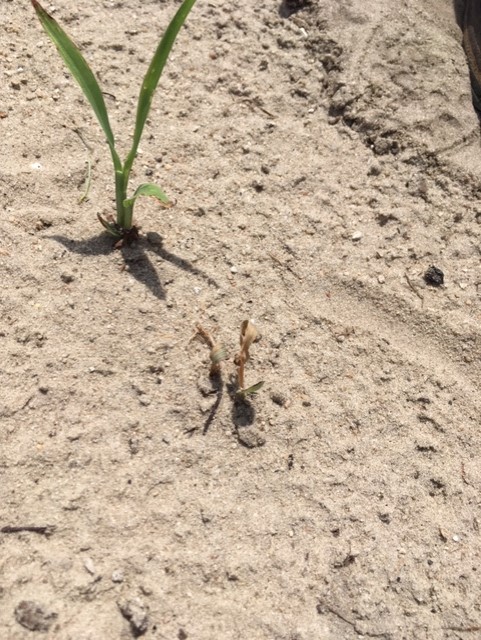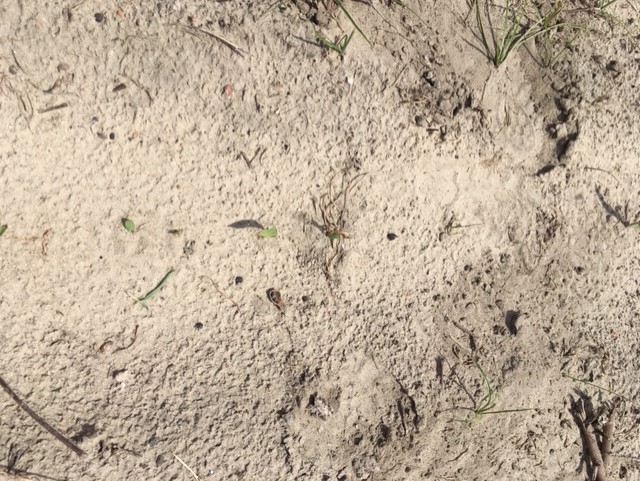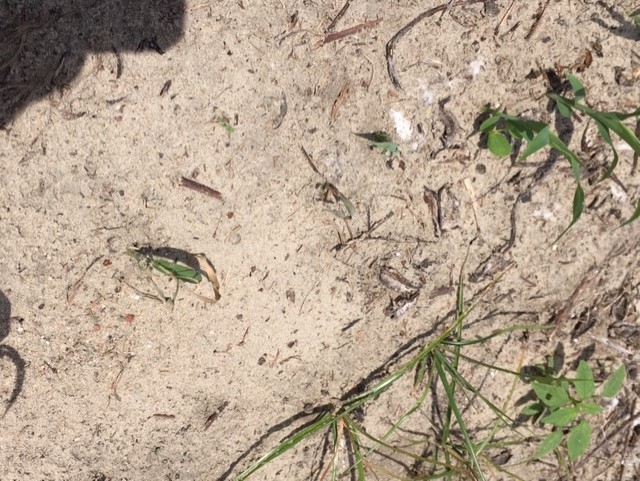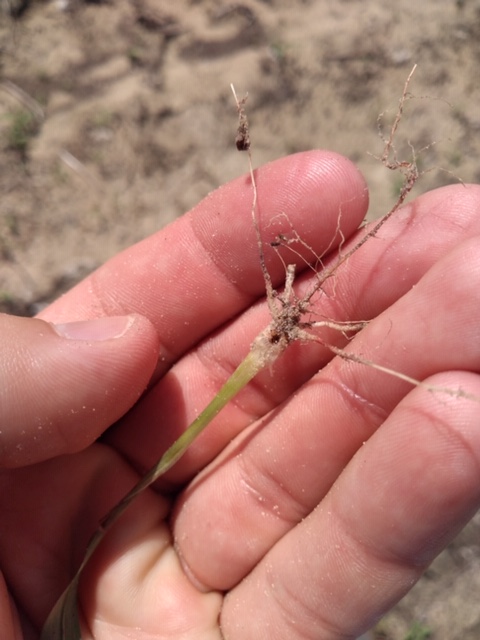 There are areas like the Southwest part of Georgia that has older gain sorghum and is seeing sugarcane aphid populations building. There are varieties with tolerance, but ones listed as fair or moderately tolerant will still need monitoring and treatment at some point. There are no silage types with good resistance to sugarcane aphid. It is very important to scout for the aphid and make timely management decisions.
Also, a rule of thumb for nitrogen requirement in sorghum is 1.2 lb/ac N for every bushel of yield
Attached are the sorghum quick production guide, and summary on insect pest management for sorghum in 2019. 
2019 Sorghum SCA Manage Short Summary
Georgia-Grain-Sorghum-Production-Quick-Guide