The pecan nut casebearer moths are flying now. Starting last weekend and through this week, many locations have reached 'biofix' catching moths for two consecutive days. Thank you to all county agents, growers and our USDA counterparts who checked traps the past few weeks. I will clarify how to use the online model and discuss how we should approach treating if you should treat.
Utilizing the website
Click pecan.agpestmonitor.org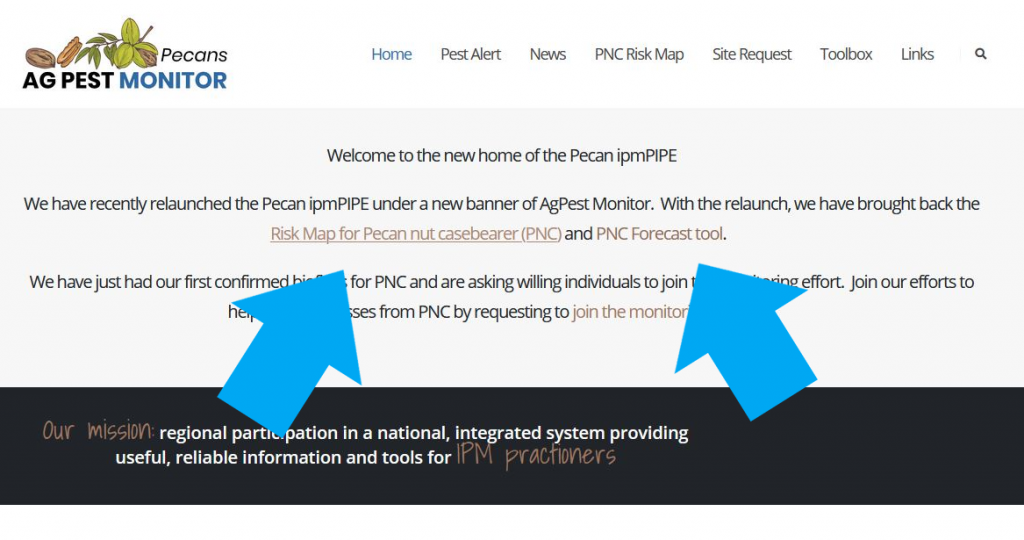 2. Click Risk Map for Pecan nut casebearer (PNC) – You can change the date in the upper window which will show when each location reaches biofix. They are indicated with the yellow triangle. It will look something like this: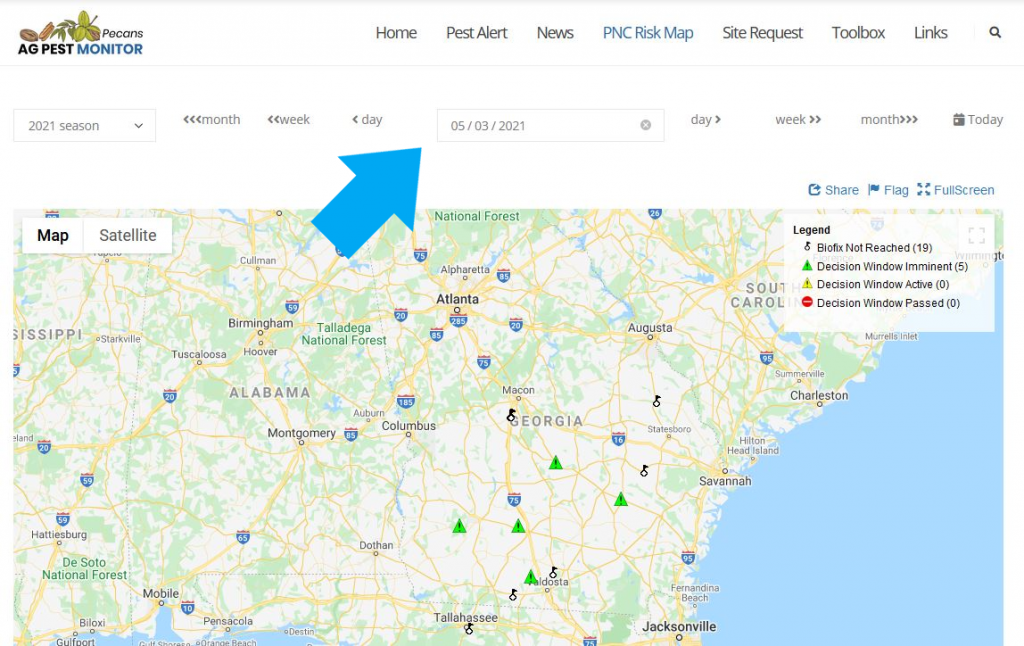 3. Now click the link on the right: PNC Forecast Tool. Allow the site to access your location. Type in the date of the established biofix in the box. Click the map at your location, and this forecast model will show up at the bottom right. Since Tifton hit biofix on Sunday, I'm using a screenshot of this one to show you below.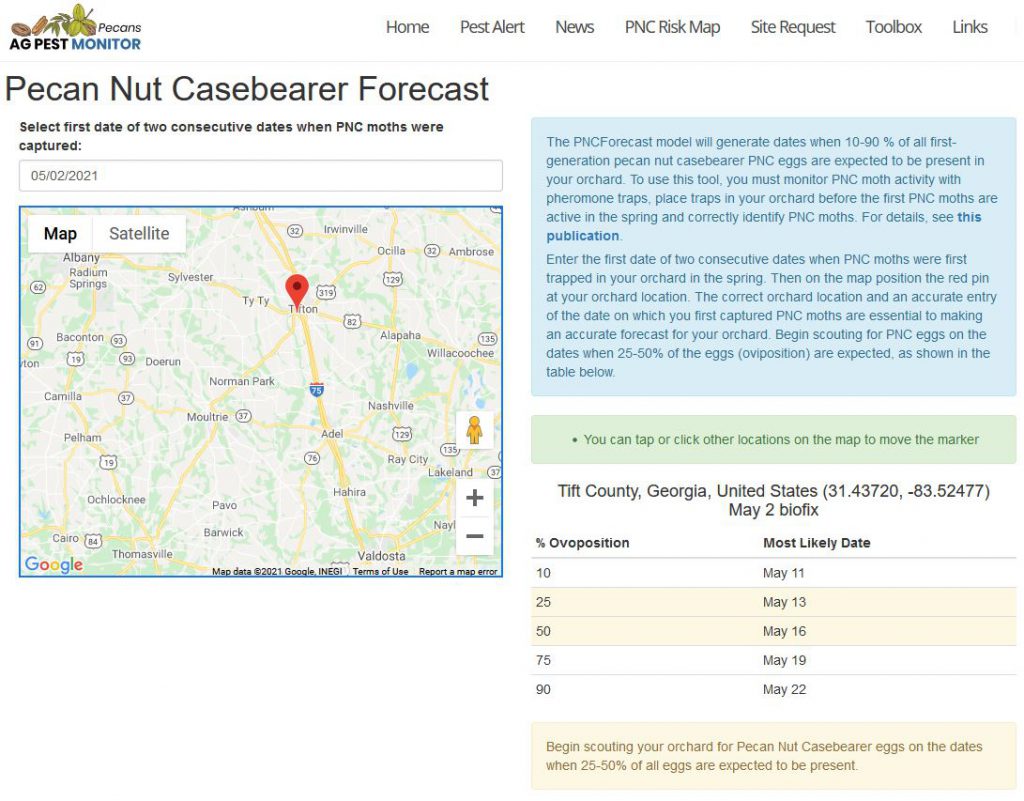 To simplify, these are dates of biofix so far:
Appling: April 28
Berrien: May 5
Byron: April 28
Brooks: April 26
Colquitt: May 2
Cook: May 4
Crisp: May 4
Daugherty: May 4
Dodge: May 3
Jenkins: May 11
Tatnall: May 5
Tift: May 2
Ware: May 8
Should you treat in 2021?
It is important to remember that casebearers are NOT the number one insect pest in GA as it is in TX/OK. Casebearer damage does NOT mean consistent yield loss in GA like it does in TX/OK. High amounts of trap captures DO NOT mean there will be more damage to crop.
With a large crop in 2020, it was recommended NOT to spray for this pest since our crop needed to be thinned. We will likely have a small crop this year, however. It is these times that spraying for casebearer may be necessary because a small crop will be more impacted.
When should we treat?
The purpose of this monitoring tool is to give us an exact date for you to treat if you choose to do so. However, with a later crop so far, our treatment date will need to be shifted. Due to the cool nights and slower budbreak, we a week to 10 days behind. If you treat, do so in the later part of the window. It is also recommended to scout for eggs on nutlets before you choose to spray. This is especially a good idea with our crop being later.