Research tells us that peanuts planted in Georgia from this point forward should be at reduced risk of thrips infestation and Tomato Spotted Wilt infection. Nevertheless, we continue to catch adult tobacco thrips which means they are still moving around and can infest peanut fields as the crop emerges. My April planted thrips trials currently have low to moderate injury in the non-treated checks, and I have had very few calls about thrips problems thus far in 2017. We will see how things progress over the next two weeks.
Also be aware that some lesser cornstalk borers have been found in peanut fields this month. I do not want to make too much of this, but conditions are favorable for LCB (hot and dry) and we need to be scouting fields to ensure we do not get surprised.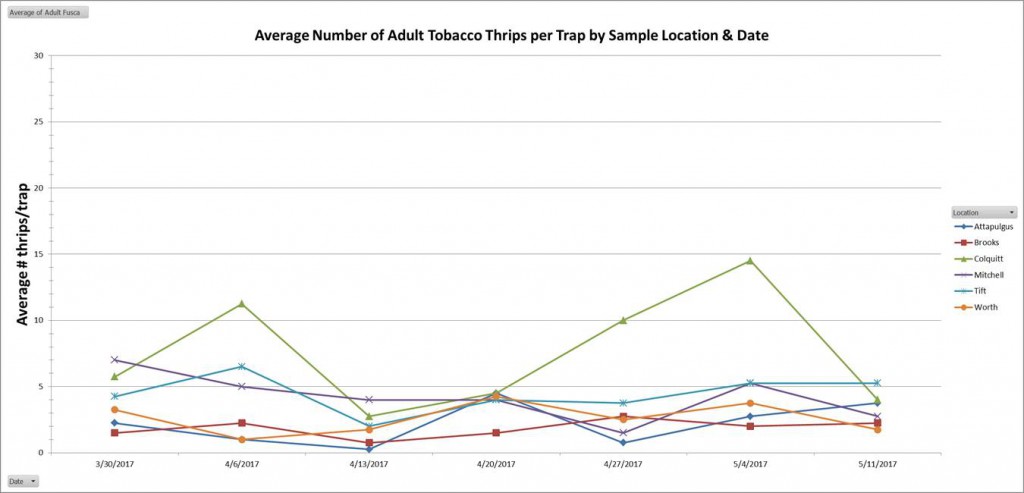 These data are being provided for informational purposes only and may not be representative of thrips dispersal at your location. Peanut fields should be scouted regularly to quantify actual thrips populations.
If you have questions about thrips or thrips management please contact your local county Extension agent.