More peanuts are emerging this week, and as expected the phone calls and text messages about thrips have started coming more frequently. Fortunately not  many problems have been reported in fields where recommended soil insecticides were used at planting. I have heard of some severe injury in volunteer peanuts and fields where there was a problem applying the at-plant insecticide. Thrips numbers were down on four of our six traps and slightly up on the other two over the last seven days. The bottom line is that thrips are still moving, and fields where adults have arrived could see injury over the next couple weeks as immatures hatch and feed.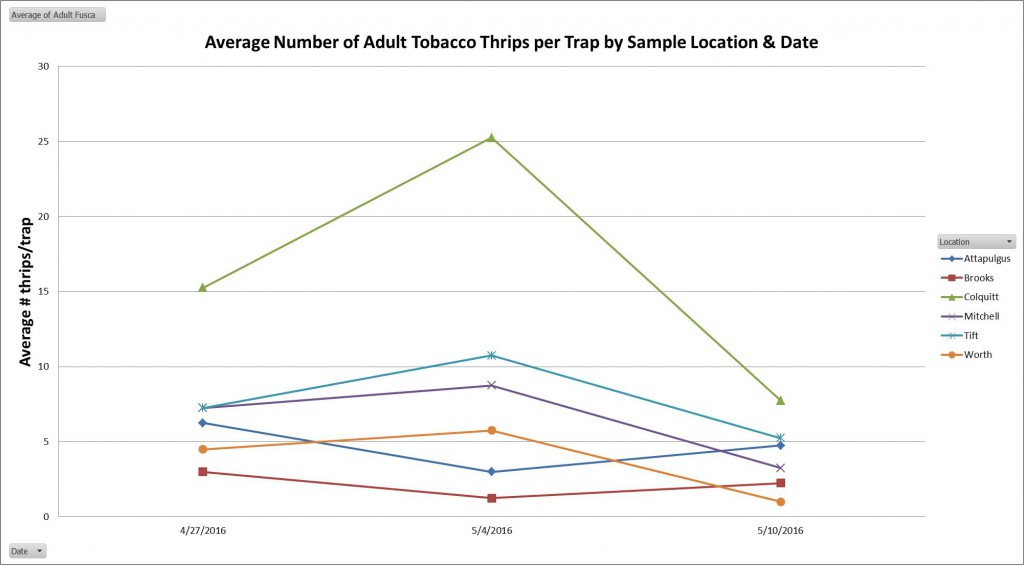 These data are being provided for informational purposes only and may not be representative of thrips dispersal at your location. Peanut fields should be scouted regularly to quantify actual thrips populations.
If you have questions about thrips or thrips management please contact your local county Extension agent.