Tobacco thrips numbers dropped this week compared to the previous week. With peanut planting going into high gear, we will be seeing a lot of fields with seedling plants in the near future. Growers are reminded to keep an eye on thrips populations in their fields.
Fields with small peanut plants that are adjacent to drying wheat fields should definitely be on the watch list as thrips will move from the wheat as it becomes less suitable as a host.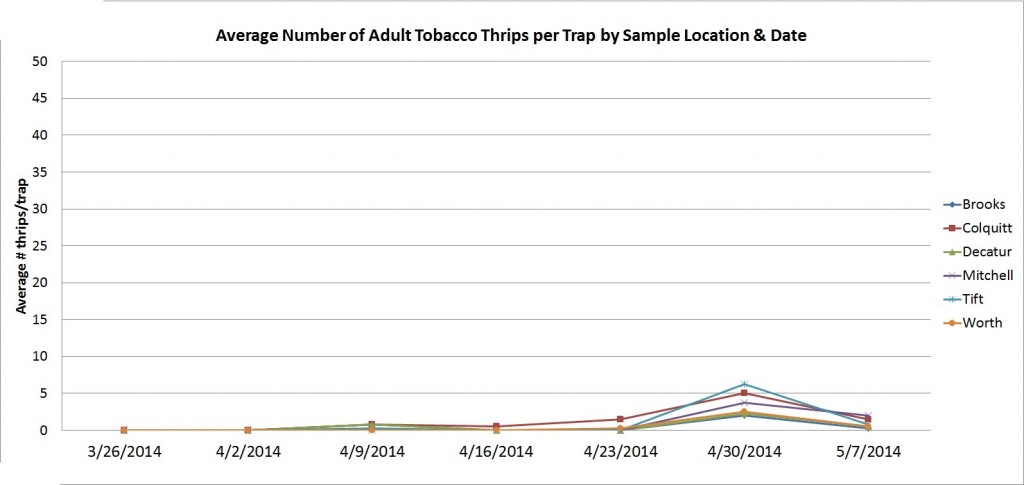 These data are being provided for informational purposes only and may not be representative of thrips dispersal at your location. Peanut fields should be scouted regularly to quantify actual thrips populations.
If you have questions about thrips or thrips management please contact your local county Extension agent.