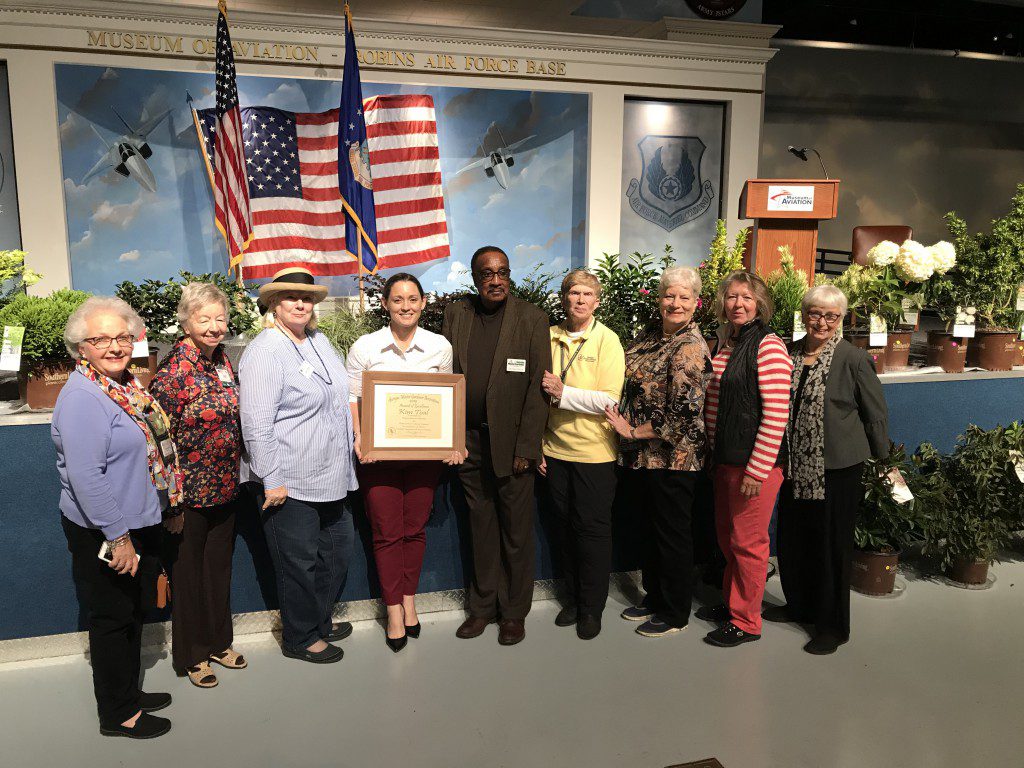 Congratulations to Fayette County Extension Agent Kim Toal for receiving the first-ever Award of Excellence in Consumer Horticulture presented by the Georgia Master Gardener Association (GMGA)! This brand-new award evaluates applicants based on their consumer horticulture programming in the five state initiative areas as well as leadership and coordination of MGEVs, including training and preparation of volunteers and volunteer program accomplishments.
In late 2018, GMGA leadership began working with the MGEV statewide Advisory Panel to develop the award and its criteria. Keith Fielder, ANR agent in Putnam and then-president of the professional association for agents, Georgia Association for County Agriculture Agents (GACAA), also met with GMGA leadership and the Advisory Panel to complete the process. The award application was opened to agents in Summer 2019, and applications were due September 1. A diverse panel, including GMGA Board members and UGA faculty and staff, reviewed and scored the applications. The winner was chosen based on the highest average score. A framed certificate of recognition was presented at the GMGA conference on October 19, 2019, and a cash award of $250 will be presented at the annual GACAA meeting in Dublin, GA, on November 6, 2019.
Congratulations, again, to Kim for her recognition, and to GMGA for spearheading such a terrific effort!