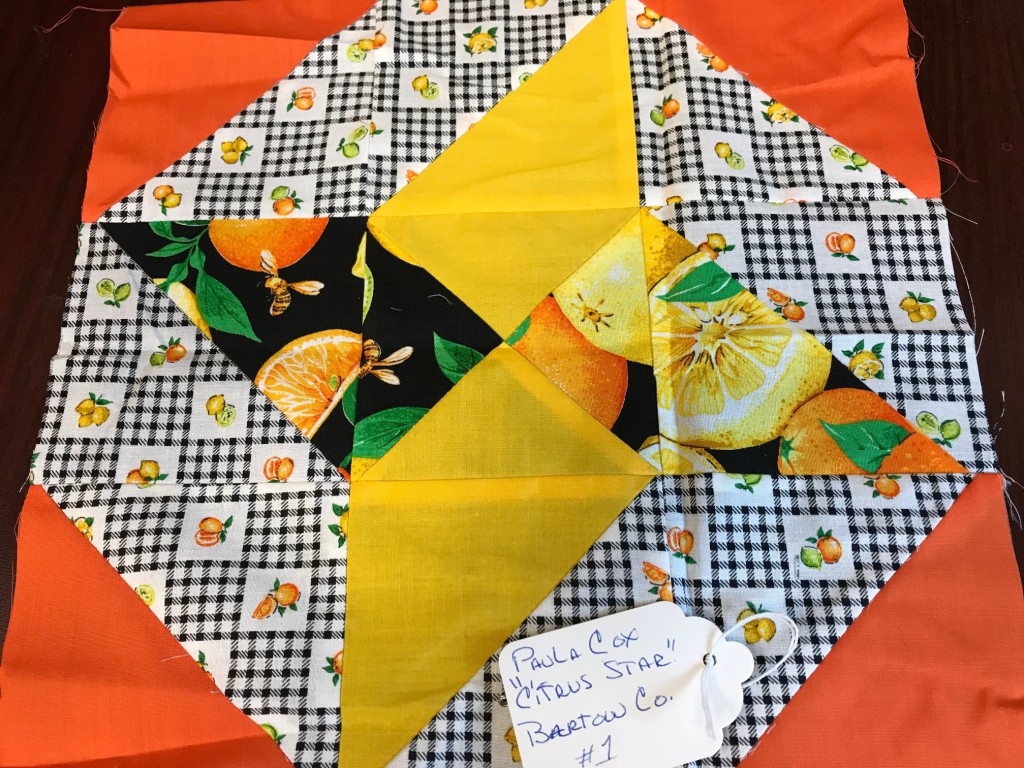 Our work on the 40th anniversary commemorative quilt project continues! I was so excited to receive this note from MGEV Trainee Paula Cox in Bartow County:
I saw the article in Trellis and thought that making a quilt is a super idea….Block #1 is from Quilt in a Day — "Quilters Almanac" 1992 issue. It's the January block. In the Almanac, it was named "Wandering Star," but in honor of the fabrics used, I tagged it as "Citrus Star." I had a couple of the quarter square pieces left over from the center of the block, so after a bit of "playing," block #2 was born. Block #2 is pretty much a "Square in a Square" block with the additions of dimensional corner blocks. In keeping with the fabrics, again I've tagged this one as "Lemons and Limes."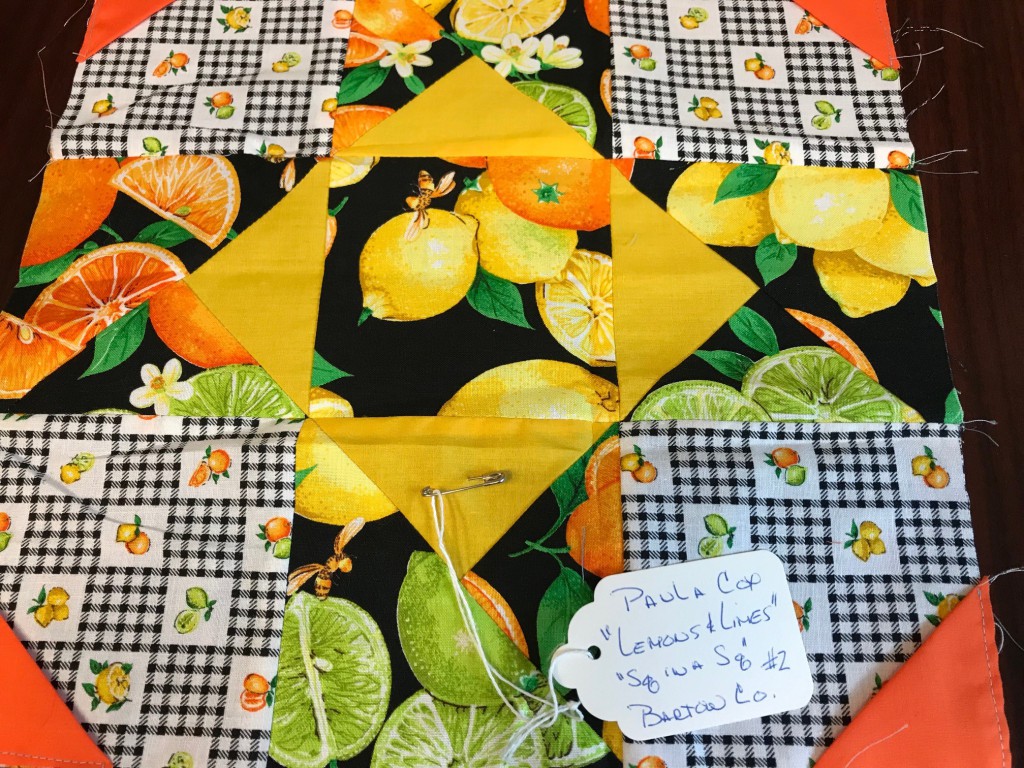 Thank you, Paula, for your contributions!
——————————
Back Story:
We are planning to assemble a quilt that symbolizes the uniqueness and strengths of MGEVs, the beauty of the plants that we all love, and the projects which you all tirelessly support.
QUILTING WORKSHOP — August 23, 2019, UGA Griffin campus, Stuckey Auditorium, 10 am – 3 pm.  Join us in Griffin this summer for a fun day of stitching and "sewcializing"! It does not matter if you have been putting together blue ribbon quilts for years or if you are brand-new to the art. We welcome all of you with an interest in this project. There's no charge for the workshop, and we'll figure out lunch based on your reply. If you are planning to come, please let us know by filling out this registration form. 
We shared details about the quilt in a previous post.