Our "Working with Youth" risk management training officially renews this month! You may already have received information from your agent or program coordinator. Some MGEVs have already completed the 28-minute video and online quiz. I wonder if they could spot the MGEVs in the video?!?
You can update your training through your individual MGLOG profile. Simply log into MGLOG with your username and password. (If you have forgotten your username and password, please use the "recover Username and Password" button on the homepage to recover it quickly.) Once you are logged in, your RMT link on your homepage will connect you to a link for the 4-H video and the quiz. This training is for all of us — employees and volunteers alike. Please note that even if you already completed training this year (i.e., trainees, transfers), you'll also need to complete this newest version of the training.
While you are poking around in MGLOG, take a minute to check the information in your profile. Have you changed your email address? Maybe you have moved and your mailing address has changed.  To  update your information,  click  on  "my  profile."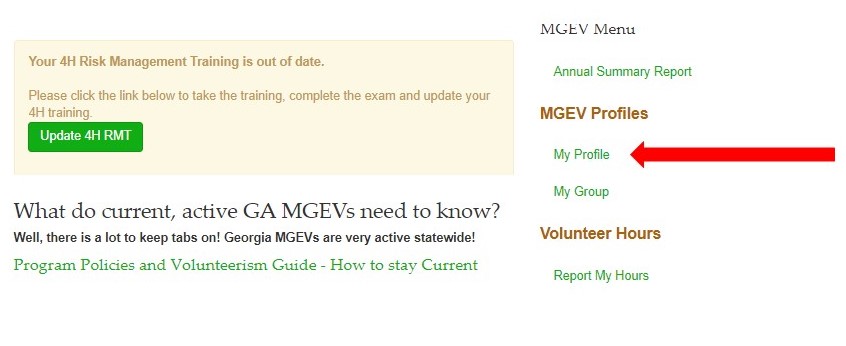 You'll have several options to update your information: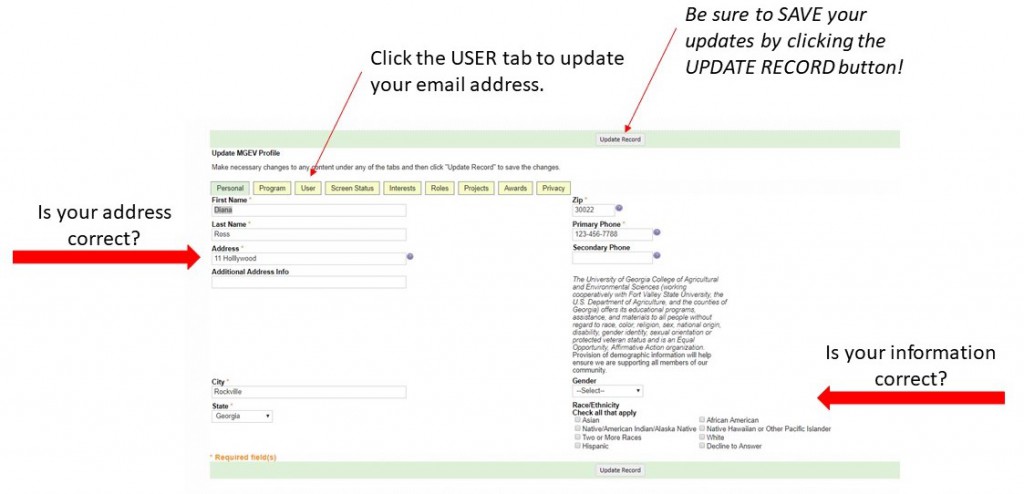 If you think of other MGEVs in your group who may have changed their address recently, please share these reminders with them. We want to make sure your information is up-to-date!
Thank you for taking time to update your risk management training!