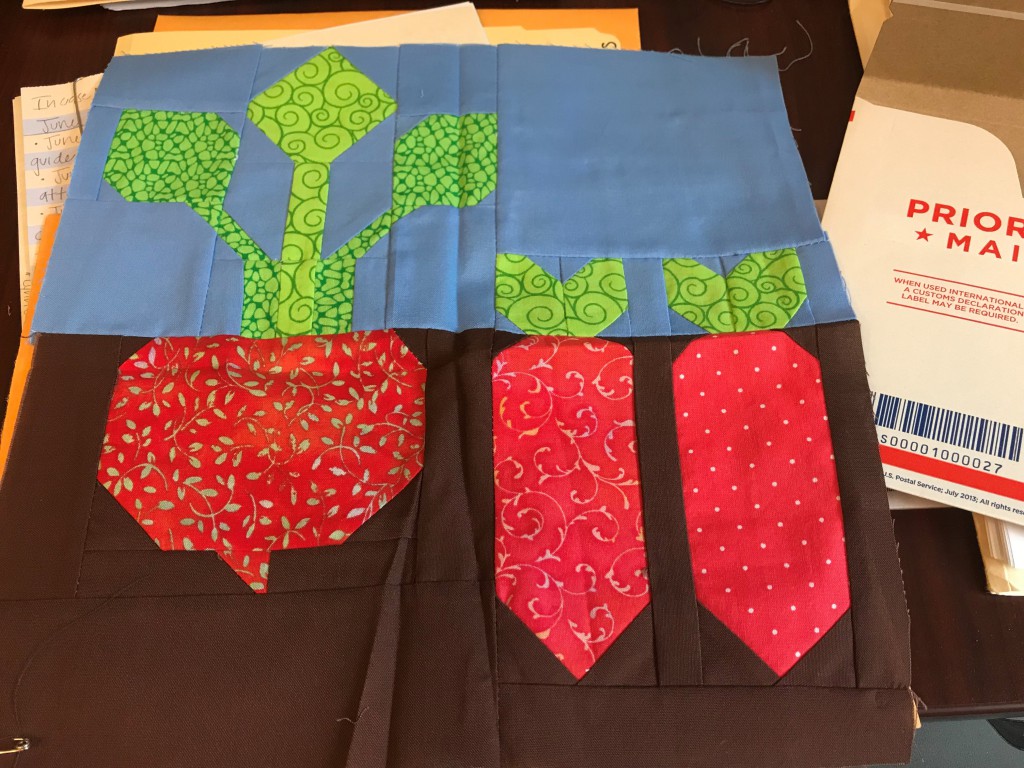 We have our first quilt square for our commemorative quilt! I received it in the mail this week from Reba Wilson, on behalf of MGEVs in Walton County. This absolutely made my day to open this and see such a unique creation! Thanks, Reba!
In case you missed what we are doing, you can read more on these Trellis posts:
details about the quilt project to celebrate the 40th anniversary of the Georgia MGEV Program
details about our August workshop to spend some time assembling blocks
We have 19 people registered to attend the August workshop, and there is room for more! Come join us!