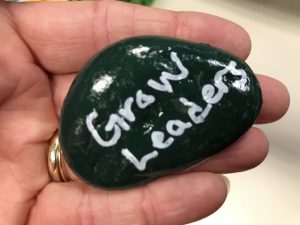 Ever thought about what leadership looks like for MGEVs? We had a very interesting conversation about just that last Friday at the Leadership Advanced Training held in Marietta. Simon Sinek's Start with Why provided the foundation for the day's training, led by Dr. Rochelle Sapp, UGA Specialist for Leadership Development.
At the close of interactive sessions exploring personal motivations, a panel of MGEVs and Extension personnel discussed their why. The panelists included MGEVs Robbie Cheatham from Paulding County, Kate Posey from Bartow County, and Debra Stockton from Cobb County.  Other panelists included Mary Carol Sheffield, organizer of the training and Agriculture and Natural Resources (ANR) Agent from Paulding County, and Jule-Lynne Macie, who is the Program Development Coordinator for ANR Agents in Extension's Northwest District. Of course, I interjected commentary and answered questions along the way, too!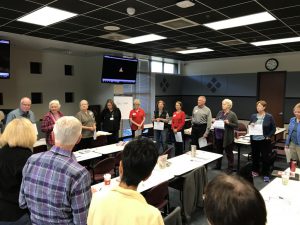 Before the training, I sent the panelists some questions based on the training material. If you are familiar with Sinek's approach, you'll recognize his Golden Circle in these questions. Each was asked to share from their perspective (volunteer, agent, admin; local, region, state, etc.).
When asked, "Why do you do what you do for Extension?," personal energy and passions were evident! Jule-Lynne described the satisfaction in seeing a light bulb go off for children learning about insects. Robbie shared how he loved giving others success. Mary Carol values agricultural and scientific literacy (she did make us all admit to our gardening faux pas prior to the training). Kate shared that she loves teaching people how to take care of their corner of the world. At the end of the day, Debra feels good about her contributions.
When discussing "How do you do what you do for Extension?," panelists described several secrets to success. Robbie profoundly stated that when we work within the parameters of UGA Extension's bureaucracy, we get along pretty well. It is when we begin operating outside of those parameters without permission that we get into trouble. Jule-Lynne reminded us that the bureaucracy that Robbie described is a result of Extension's complex funding provided by local, state, and federal stakeholders. We have measures in place that are needed to satisfy those funders. Our programmatic goals allow us to measure ourselves and show our progress to those funders. Debra indicated communication is essential for good project structure and committee success in the way that Extension envisions. She offered the "human version" of right plant, right place — know your gifts and strengths and put them to use where best utilized! Kate draws on support and coaching from her agent as well as the wisdom that comes from setting and honoring project limitations when trying new things. Mary Carol added that her Program Development Team includes people from her community, including MGEVs, who can be instrumental in meeting programmatic goals. She finds value in collaborating with others in her community.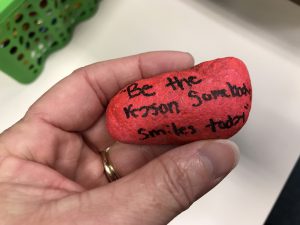 Panelists had lots of answers when asked, "What are the key outcomes of you do what you do for Extension? Can you identify specific results?" Debra described results: 54 school gardens in Cobb County and a system that MGEVs find successful. Robbie finds success in filling a room with people other than MGEVs. What started as an individual effort to promote Extension events and resources has morphed into a PR team, newsletter, and social media effort that has increased participation in Extension events, including one great plant sale! Kate is especially proud of being recognized by Keep Georgia Beautiful. The outside recognition speaks to the community value for Arbor Day events and projects downtown. Mary Carol and Jule-Lynne echoed that the value of MGEVs and their good reputation is recognized by county leaders.
We are all always looking for potential people whom we can recruit to be a MGEV. We wonder "Who are our "true believers"? How do we identify action-oriented individuals who make our vision a reality? How do we engage them? Inspire them? Jule-Lynne told us that when looking for Agents, she looks for a "missionary zeal," a willingness to learn and help others. Some panelists felt like just showing up with a willingness to volunteer made you a true believer. We discussed the importance of mentoring new trainees, early success, the importance and value of encouraging others. Mary Carol talked about the "pillars" of being a MGEV. Like the essential elements of working with youth, there are fundamental pieces of a successful MGEV program that appeal to adults who want to be part of something bigger, like the MGEV program active in the community.
As the panel discussion continued, other MGEVs attending the training added to the discussion. As we considered how to find true believers, we asked, "What might be a new 'tipping point'?" The MGEV program spread like crazy in the 1970s and 1980s. What will create a new zeal among our community members and help Extension do more consumer horticulture programming? Jule-Lynne shared that from an administrative perspective, coordinating MGEVs takes a lot of time. Having more is not necessarily the answer. There needs to be a process to help agents with the recruitment of new MGEVs who truly want to help meet Extension's mission, and that a concerted marketing effort can help find like-minded "true believers." Robbie indicated that he wanted to survey his community. He wants to know how people prefer to receive consumer horticulture messages and outreach from Extension. Do newsletters work best for people to receive information or are emails better? Do they want to go to workshops or do they prefer online learning? Some MGEV program have found success with teachers recruited as MGEVs, and find that schools offer a structured environment in which to share horticulture and gardening. Potential Extension clientele are more topic-oriented, interested in health and well being. MGEVs can build on this by providing accurate information on the topics that matter most.
As we wrapped up our discussions, we concluded that our passion and energy, our "why," was an essential element of the MGEV experience. It is this passion and energy that helps us be leaders, that is, people who motivate others to take action. If you had to describe it, according to our panelists, leadership looks like everyday stuff.  It might be encouraging others to first take a soil sample before applying fertilizer, it might be encouraging someone to become a MGEV, or it might be stepping up to organize a community project. All of these activities are important and lead to the continued growth and success of the MGEV program.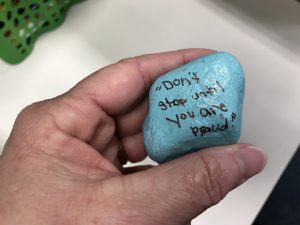 Thank you to Paulding County 4-Hers for painting our thoughtful leadership reminders! Each training participant received a memento and was encouraged to share with another MGEV!