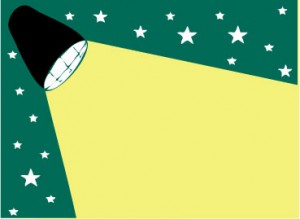 The third Saturday in March is celebrated as MGEV Appreciation Day. Typical celebration activities include proclamations, plant clinics, and other community education activities. It is a local celebration most years, though we had a large statewide celebration in 2014. This year, March 19 is our special day. Across the state, Agents and MGEVs are celebrating this week with special events, projects, and recognition. We have been sharing all kinds of extra things on our Facebook page, too.
To celebrate Georgia MGEVs at the state level this year, Sarah and I have prepared Project Spotlights. These are stories about 18 projects that were selected from more 1200+ projects statewide! To select the feature projects, we reviewed all projects in MGLOG by state initiative with volunteer hours reported in 2015. The projects were selected to represent the commitment of MGEVs as well as the diversity of outreach to communities. We looked for a variety of project types, group sizes, and locations. Being limited to 18 projects, not all counties were included this year. Projects featured include:
Tucker Butterfly Garden (DeKalb)
Linwood Preserve/Redbud Project (Hall)
Sparrow Field Pollinator Berm (Chatham)
Junior Master Gardener Program (Houston)
Gardens and Orchards in Valdosta City Schools (Lowndes)
Junior Master Gardener Program (Chattooga)
McDaniel Farm Park Demo Garden (Gwinnett)
Learning for Life Garden (Forsyth)
Ag Day at Farmer's Market (Rockdale)
PAR Community Gardens (Fayette)
Healthy Life Community Garden (Spalding)
Wrens Nest (Whitfield)
Penny McHenry Hydrangea Festival (Douglas)
Atlanta Habitat  for Humanity (Central Fulton)
Rose Lawn Museum Demo Garden (Bartow)
BONUS: General Support to Extension and UGA
State Botanical Garden, UGarden, and UGA Trial Garden (Athens-Clarke)
Coastal Georgia Botanical Garden (Chatham)
Georgia Mountain Research and Education Center (Union)
Peach Research at the USDA Southeastern Fruit and Tree Nut Research Laboratory (Peach)
By spotlighting MGEV projects, we recognize and celebrate your efforts. We also share with the public the great work that is being done in Georgia communities, using horticulture to improve environment, health, and quality of life. These spotlights are linked from our News and Events pages.
Happy MGEV Appreciation Day! Thank you for all that you do!