Are you interested in seed saving? Do you ever wonder how genetic diversity is preserved? Are you interested in knowing more about properly storing seeds? Want to see some field plots in action?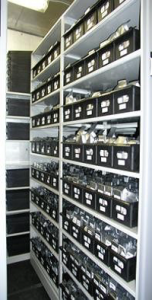 You have a unique opportunity to see all of this and more at the PLANT GENETIC RESOURCES CONSERVATION UNIT 2013 Field Day!
The mission of the PGRCU is to preserve plant genetic resources for present and future researchers and educators. Their collection currently contains almost 92,000 samples of over 1,550 plant species. They acquire, characterize, conserve, evaluate, document, and distribute genetic resources. They continually work to expand the genetic diversity and associated information of agronomic and horticultural crops and their wild relatives; conserve and regenerate genetic resources efficiently and effectively; distribute on average 30,000 samples and associated information to 1,000 researchers or educators worldwide; and characterize and evaluate plant genetic resources for molecular markers, morphological descriptors, and other key traits including biochemical content and product quality.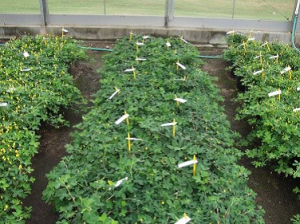 This special tour opportunity will have six stops consisting of a demonstration field, germination lab, tissue culture lab, seed storage, greenhouses, and molecular/chemistry lab. After your tour, the PGRCU hopes you have a better understanding of what they do and how critical and fundamental their mission is to the future of agriculture.
This tour is FREE!! How great is that? Join us on August 21, 2013, here on UGA's Griffin campus. There are two tour times, the first at 8:30-11:30 am, the second is at 1:30-4:30 pm. Registration is EASY!! Use this
link
to sign up today!!