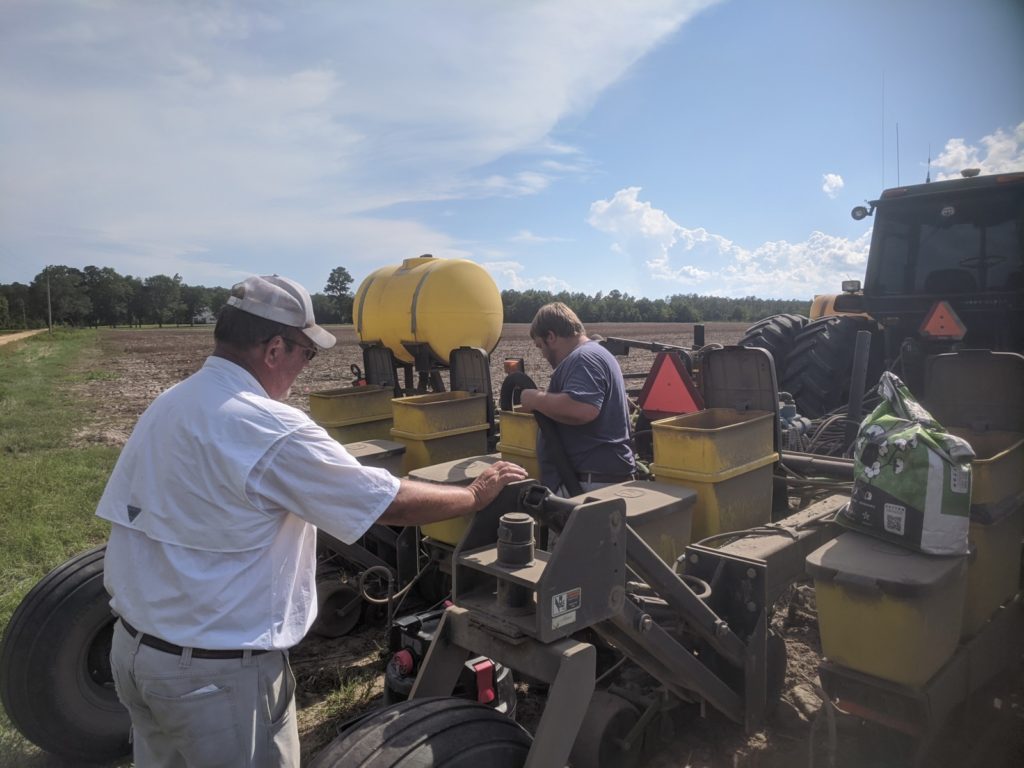 Two local cotton plots have been planted for the 2022 crop season. The Candler-Evans County ANR Agent Ross Greene cooperated with Bird Farms of Metter, GA and Gray Rogers Farm of Claxton, GA to plant two dryland cotton plots in fields that were considered to be sandy soils. The objective of these cotton trials is to select some varieties that will perform well in less productive soils. The 9 cotton varieties were selected with this objective in mind by the seed companies to give us a few varieties from their line up that would do well under these conditions. There are 3 replications of these varieties in both locations and we plan to collect data on both plots at harvest. The varieties and locations are listed below.
Delta Pine 1840 and 2055
Stoneville 5600 and 5091
NexGen 5150 and 4190
Dyna Gro 3528, 3799, 3615
Bird Farms Plot is located on Blue Bird Road near Rosemary Church Road North of Metter, GA.
Gray Rogers Farm Plot is located off of Lee Tidwell Road near Hillview Road just outside of Collins, GA.