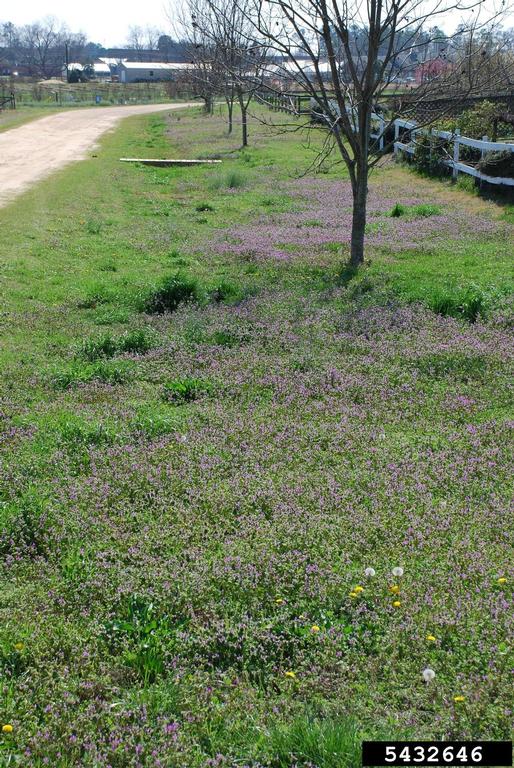 Fall has arrived, and we are thinking about many things; harvest time, football, and hunting season.  Winter is still several weeks away, but the winter weeds are germinating now. Applying a fall preemergence herbicide is a good way to get ahead of those pesky winter annuals. A few problem weeds we commonly experience include annual bluegrass, chickweed, dandelion, henbit, speedwell, and lawn burweed. The month of November is a good time to apply your fall preemergence herbicide. Applying a preemergence herbicide with the active ingredient atrazine on Centipede or St. Augustine lawns will control several types of winter weeds by prohibiting the germination process and stopping the weeds when they sprout. Doing so provides a protective barrier for your lawn. Pendimethalin is another option that can be a very effective herbicide, and it is also good on lawn burweed (that is the one that produces what seems like thousands of little stickers that get into your feet, shoes, and tires in late April and May.) When you start seeing the stickers in your yard, it is too late. You must stay ahead of this particular weed. It is important to repeat this application in late February or early March.  A good rule of thumb to help remember timing for reapplication is to apply again around  Halloween and after Valentine's Day.
Here are a few tips to follow that will help ensure the health of your lawn:
Make sure that you do not apply the herbicide near the root zone of your flowers and shrubs.
Do not use a weed and feed product in the fall. Doing so only benefits the weeds since your grass is not growing very fast this time of year.
If you have recently overseeded or newly sprigged your lawn do not apply a preemergence herbicide.
If you have a few weeds that have already emerged, mix in some 2,4-D; but ensure that you do not get to close to flower beds and shrubs.
Always follow the directions on the label for any herbicide.
If you have any questions, please feel free to call us at the Evans County Extension Office 912-739-1292.