Much of our wheat crop is heading now and flowering if it has not already. I am still not seeing enough frost damage to speak of. We are at a critical point where we should be making a decision on whether or not to spray a fungicide for Fusarium Head Blight (FHB) or foliar diseases. For more info on FHB and fungicide recommendations, refer to my last update. I am seeing some stripe rust in fields have gotten reports of fields with severe outbreaks of stripe rust. Powdery mildew is also scattered about in fields. Here is an excerpt from interim Grain Specialist, Rome Ethredge:
Current Extension recommendations are to apply a fungicide anytime stripe or leaf rust is found in a field and when other foliar diseases (powdery mildew, stagonospora leaf/glume blotch, tan spot) are progressing up the plant and reach two leaves below the flag leaf. 
The good news is that most fungicides recommended for foliar diseases and FHB are the same. Remember, the application window for FHB is small and occurs during anthesis/flowering.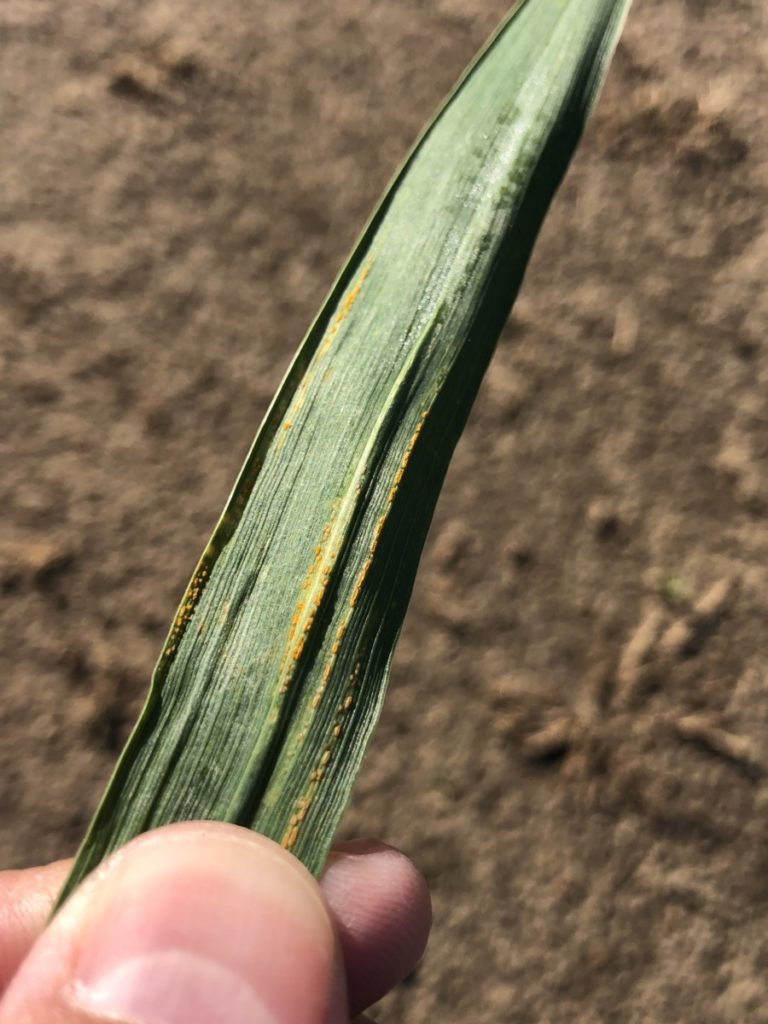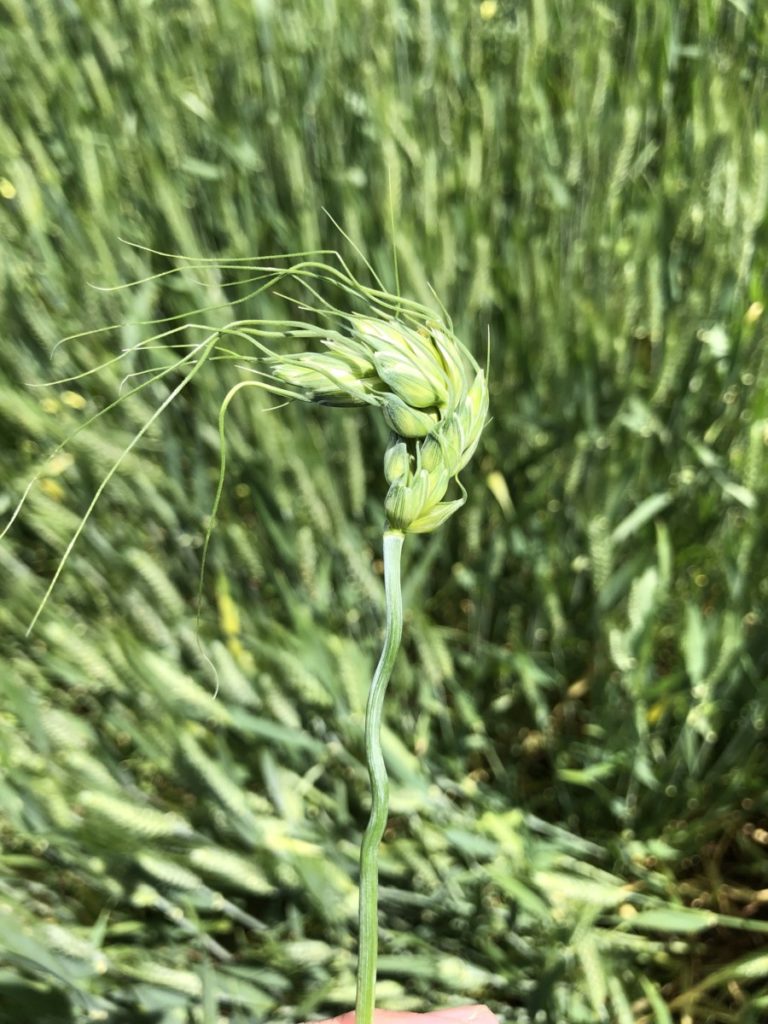 As you can see below, we are still in a low risk for FHB, but I would still consider spraying your wheat during flowering. Just a few bushels of wheat will pay for the application.