Fortunately most of the wheat planted for grain was in the jointing stage when we got the heavy frost a couple weekends ago. I checked some at the end of last week that was in the jointing stage, and it looked to have handled the frost fine. I cut the stem open to find the grain head, and it still had a nice green color that we would expect to see. However, a small percentage of wheat that was planted early had heads that were exposed, resulting in death of the head and will negatively affect yield. I will continue to monitor fields, but I feel most of the crop was not affected at this time.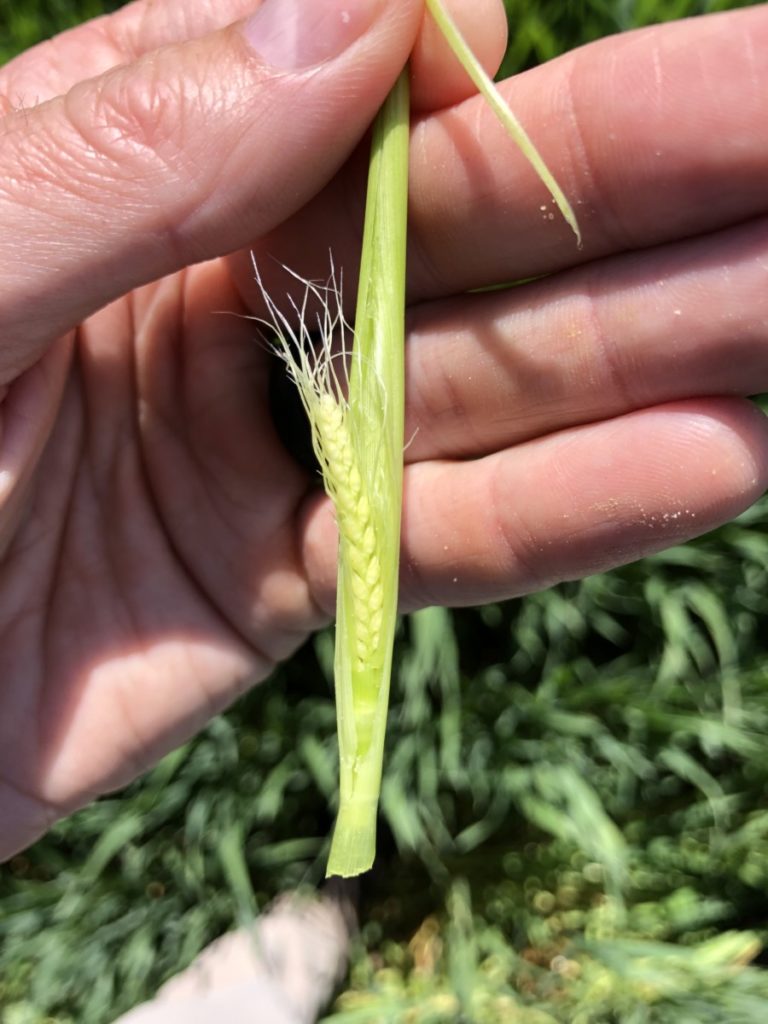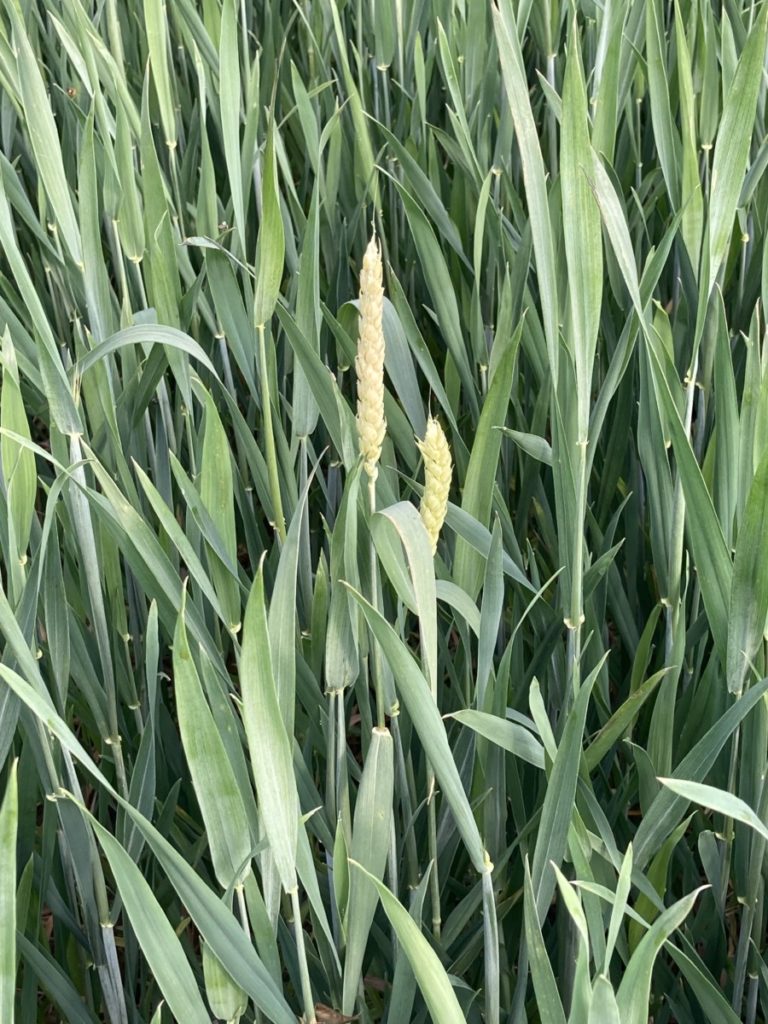 I have not seen much disease to speak of, but there have been reports of powdery mildew and stripe rust from around the state. We need to keep our eyes open for these in our area as well. Fusarium head blight (FHB) is the most problematic disease we face in Georgia wheat. Below is an excerpt from interim grain specialist, Rome Ethredge:
Fusarium Head Blight/Head Scab – Fusarium Head Blight requires humid/wet weather coinciding with wheat at flowering growth stages for infection to occur. There are no symptoms or signs to scout for, therefore, we rely on weather conditions and predictions. The FHB risk tool https://www.wheatscab.psu.edu is now live and available. The platform has been re-designed with new features added so it is important to familiarize yourself with the content again. The application window for chemical control is very tight and must occur during anthesis/flowering. The following are fungicides recommended for control of FHB: metconazole (Caramba), propiconazole (Tilt), prothioconazole (Proline), tebuconazole (Folicur), prothioconazole + tebuconazole (Prosaro), pydiflumetofen + propiconazole (Miravis Ace)
The vast majority of the wheat crop is not at heading or flowering, but we will be closely monitoring in the coming weeks. Below is the current snapshot of the FHB risk tool. As you can see, we are currently in a low risk area, and hopefully that will continue to be the case.