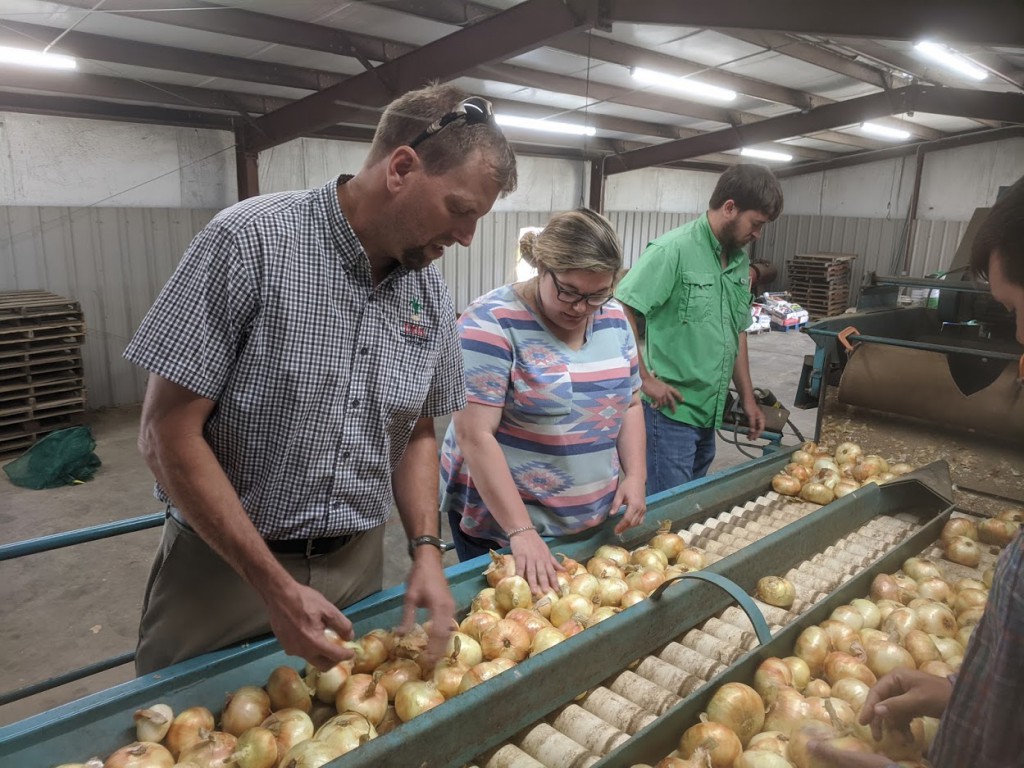 Hey onion folks,
I know many of you are trying to wrap up or are already finished with onion harvest. We are too here at VOVRC with onion trials. I am thankful we've had great harvest weather this season. It could have been a lot hotter and wetter than it was, and I think that has helped the quality of the crop tremendously.
Overall, this was a great crop year. A much lower incidence of internal rot this year, as compared to last year. I did want to share some pictures and document some isolated issues we've noted on the tail end of the crop. These are typical issues for us late season, and not cause for any widespread concern. I am just letting you know what has been reported to me and what I've seen. The incidence of the items below are isolated and not a widespread industry concern.
External Decay in Field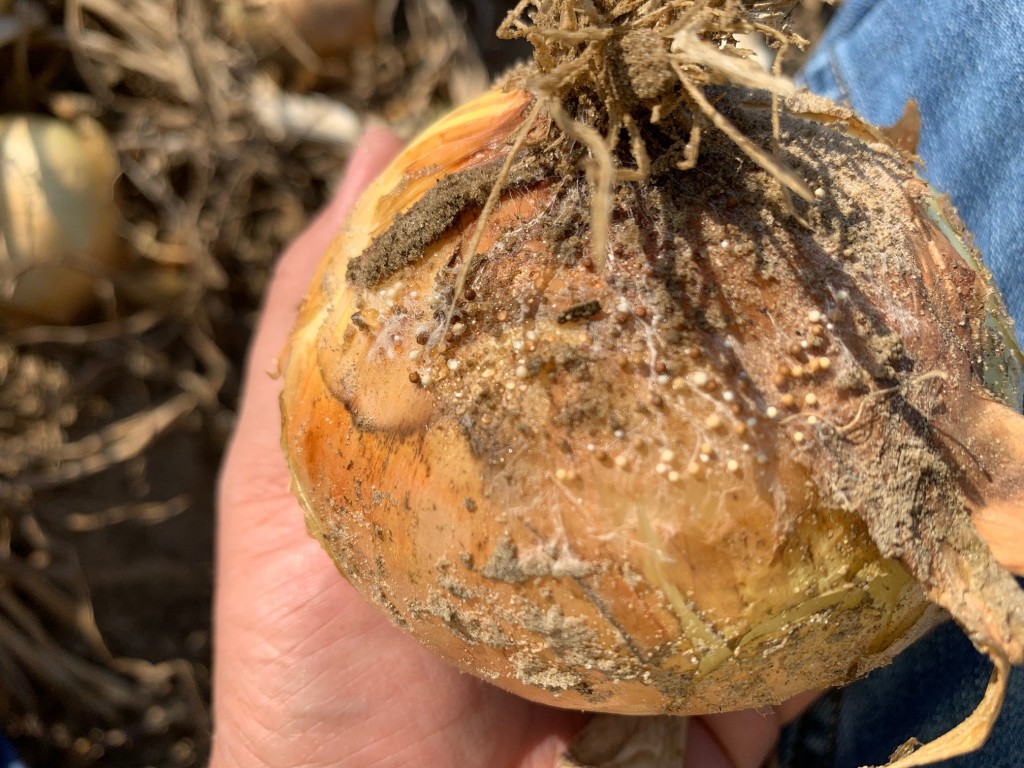 Some of the typical "External" onion problems can be found in some fields and grading sheds. This includes sour skin, sun damage, and even the white mold pictured above. By the way, this is the same white mold we see on peanuts and tomatoes. One important visual observation that we have noted in our plots is that there is less disease/decay in onions which were dug with a chain digger as compared to those which were just undercut with a blade.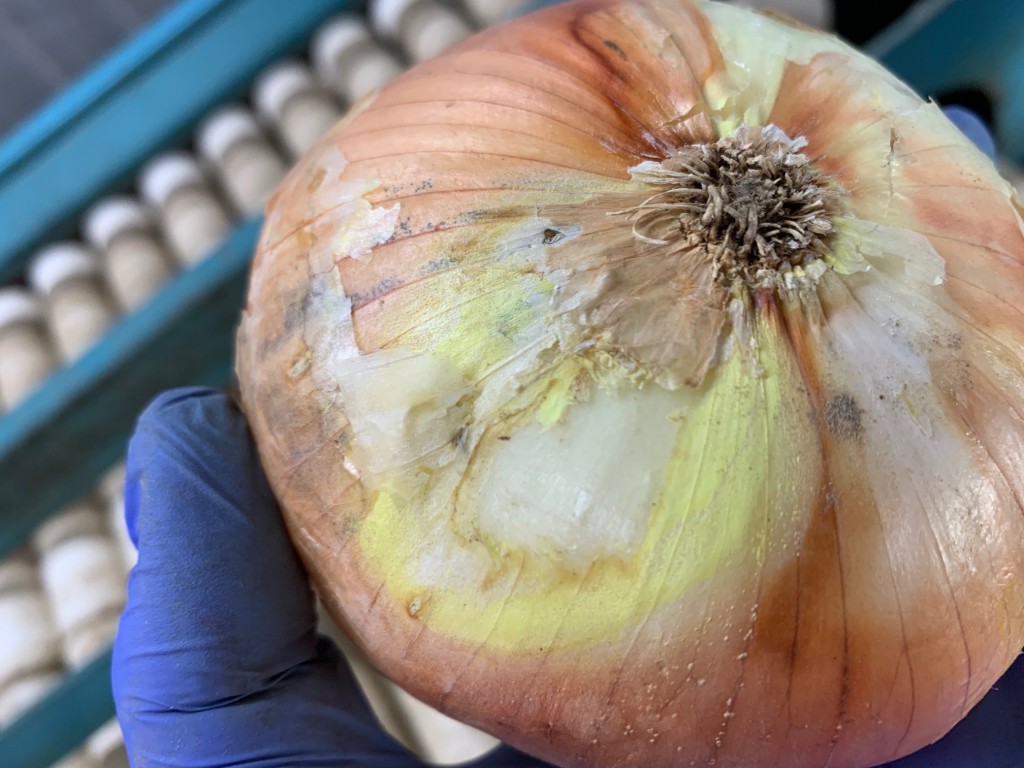 Black Mold
Some Black Mold is starting to show up as well. Black mold is usually a later season problem, especially if we get temperatures into the 90's during harvest. I wrote a previous post about black mold which can be viewed here: https://site.extension.uga.edu/vidaliaonion/2019/06/black-mold-in-vidalia-onions-quick-facts/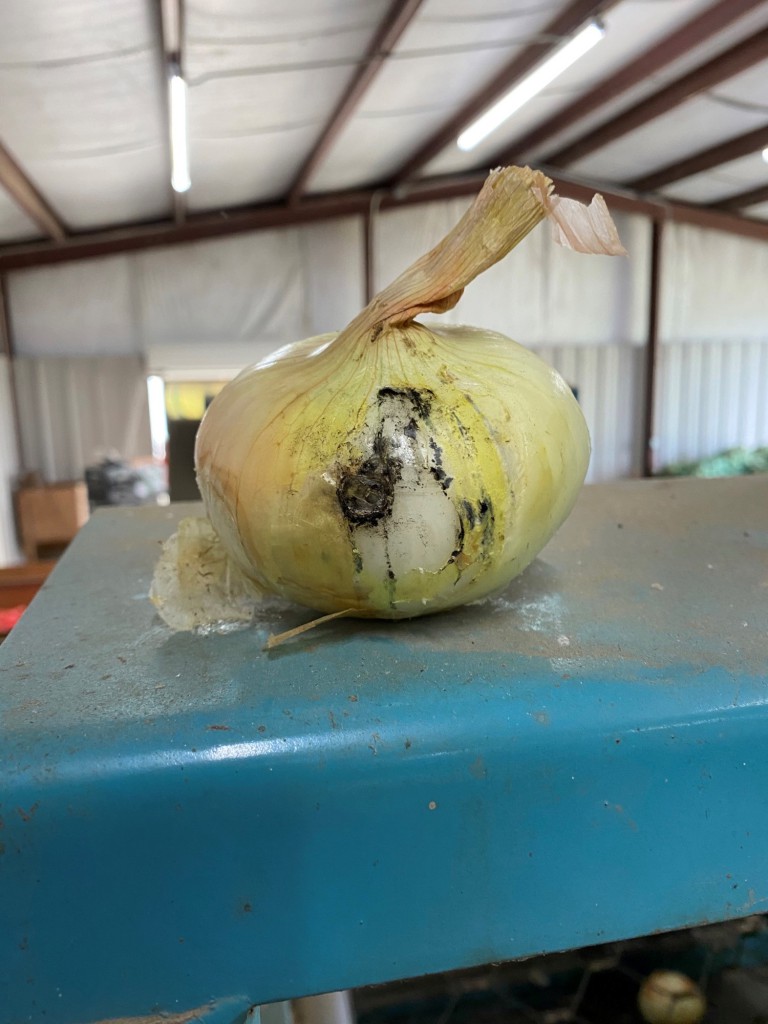 Center Rot and Internal Decay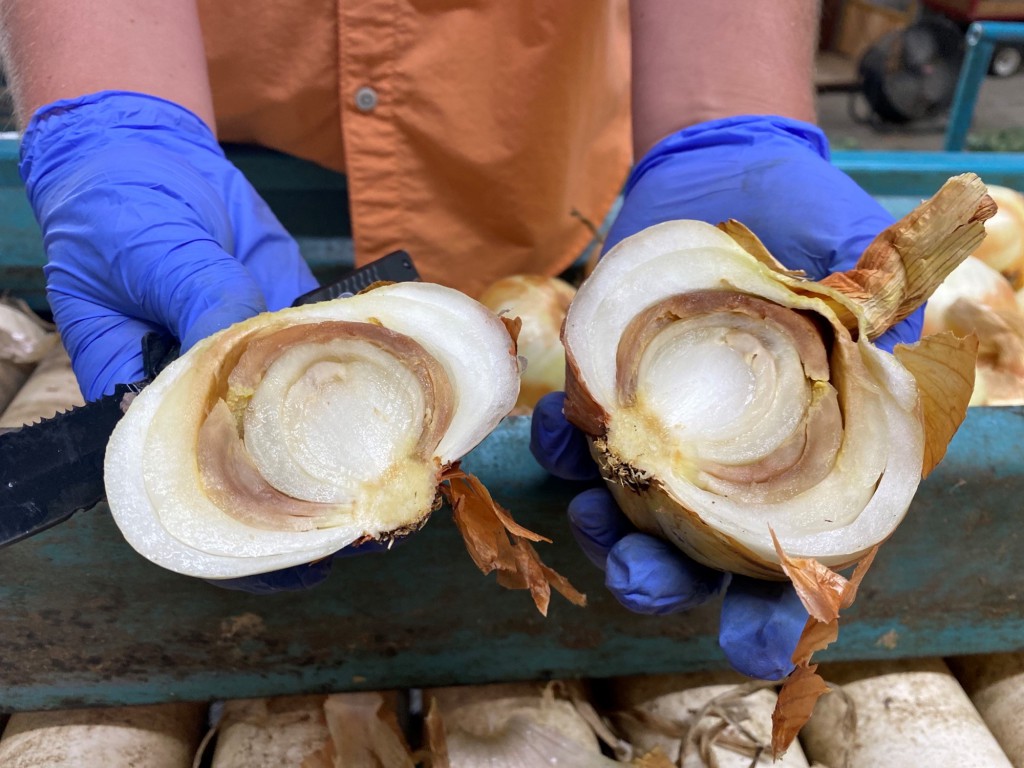 Some Center Rot and other internal decay pathogens have shown up late season. Many growers have noted that is only an issue in certain varieties. On the grading line, we often detect onions with internal rot by inspecting the neck. If the top of the neck is discolored (black or brown) where it was clipped, or the neck feels "slimy" or wet, this is often an indicator of something going on internally.