This online camp is open to all youth in 3rd – 12th grades and is available online for students to complete at a self-guided pace. While you can complete the Virtual 4-H Camp at any time, completion buttons are only available in a limited quantity. Once that maximum has been reached, new buttons will not be ordered.
Virtual 4-H Camp 2020 is hosted in partnership by the following Extension staff: Rebekah Greene (4-H Agent, Tattnall County Extension), Cheryl Poppell (4-H Agent\CEC, Toombs County Extension), and Lillian Hester (4-H Agent, Ware County Extension). Special thanks also to the 2020 Rock Eagle 4-H Center Leadership Counselors, the Georgia 4-H Environmental Education Staff, Georgia 4-H Counselor Alumni, Mr. Riley Wimberly (UGA Extension Intern), our special video guests, and everyone else who helped make this week of Virtual 4-H Week possible.
To re-live the fun experience of 4-H Camp virtually, you can go day by day through the emails below. We encourage you to pick one tribe and stick with that tribe's emails for all five days of camp! All emails are available as an archive below.
Three online "live" events were hosted during the camp week, July 13-17. The archives of these events are as follows:
Tuesday Night: Self-Paced Trivia Activity
Wednesday Night: Variety Show
Thursday Night: Pageant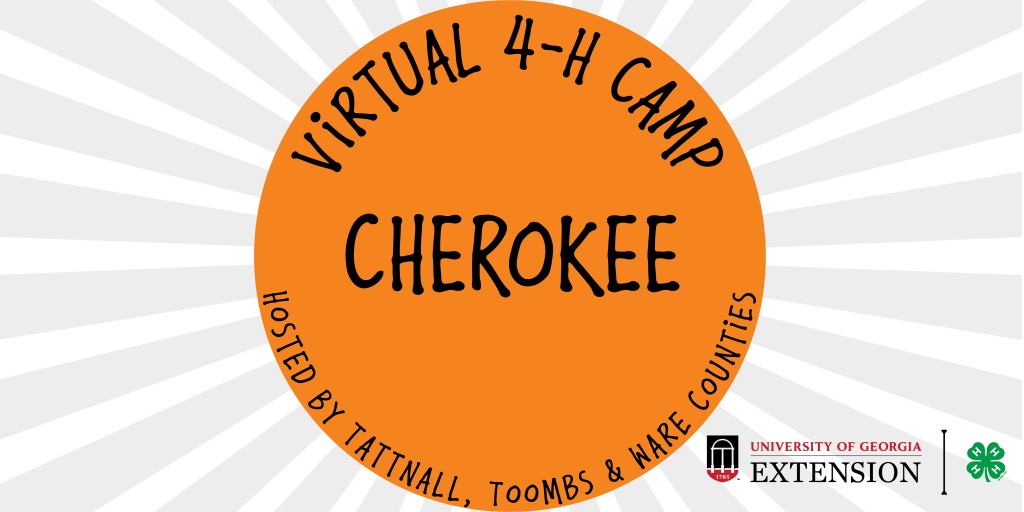 CHEROKEE TRIBE EMAIL ARCHIVE
Pre-Camp Emails: Supply List & Welcome Email
Monday: Camper Email
Tuesday: Camper Email & Afternoon Update
Wednesday: Camper Email & Afternoon Update
Thursday: Camper Email
Friday: Camper Email
Monday (7/20): Wrap-Up Email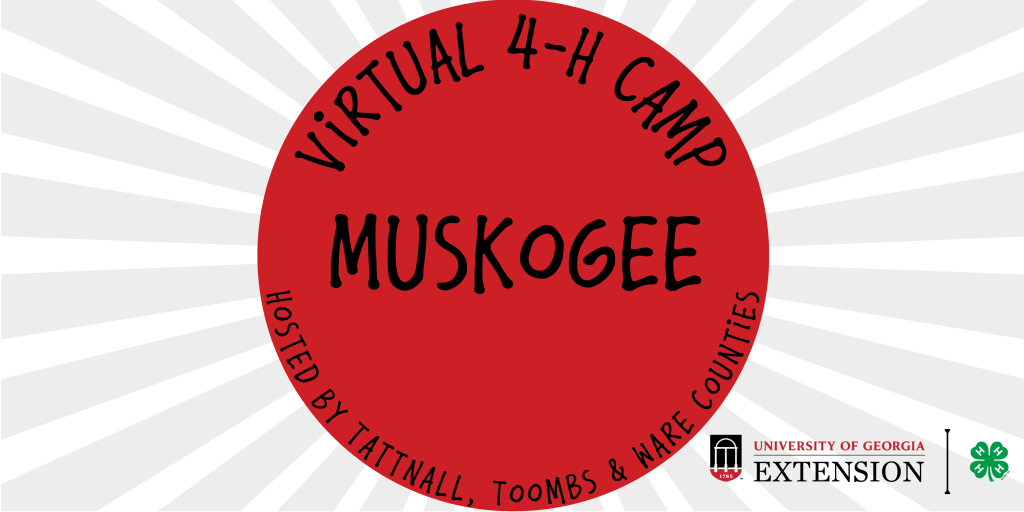 MUSKOGEE TRIBE EMAIL ARCHIVE
Pre-Camp Emails: Supply List & Welcome Email
Monday: Camper Email
Tuesday: Camper Email & Afternoon Update
Wednesday: Camper Email & Afternoon Update
Thursday: Camper Email
Friday: Camper Email
Monday (7/20): Camp Wrap-Up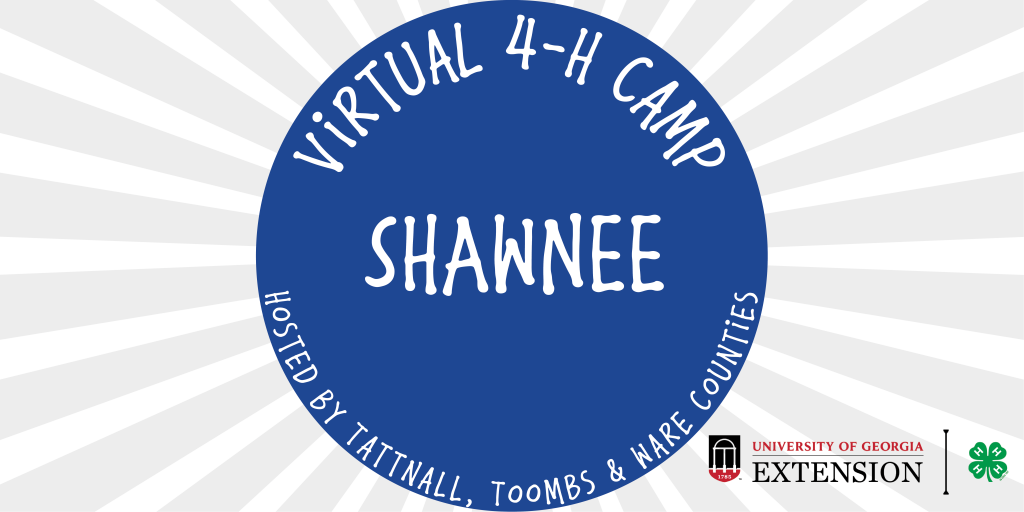 SHAWNEE TRIBE EMAIL ARCHIVE
Pre-Camp Emails: Supply List & Welcome Email
Monday: Camper Email
Tuesday: Camper Email & Afternoon Update
Wednesday: Camper Email & Afternoon Update
Thursday: Camper Email
Friday: Camper Email
Monday (7/20): Camp Wrap-Up