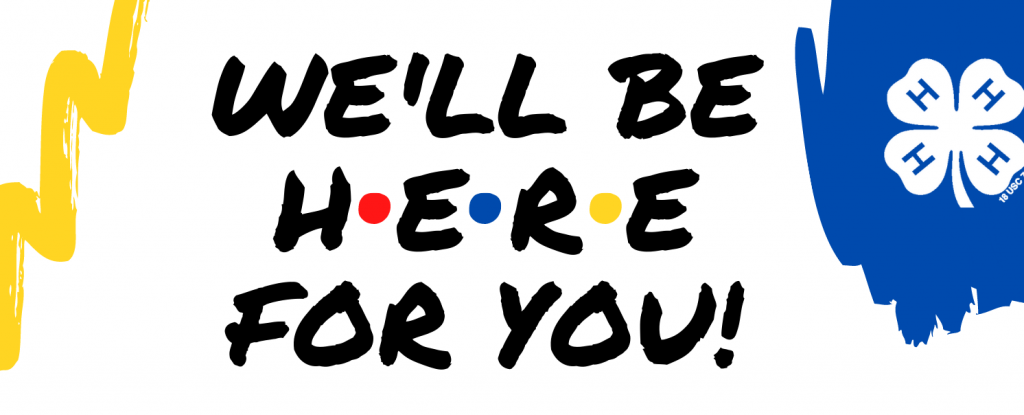 Tattnall County 4-H wants you to know that whether you are opting for Traditional, Virtual or Homeschool . . . We'll be here for you!
We are ready to welcome the new school year with a variety of delivery methods to reach all our audiences. We want to make sure we reach YOU too! So, visit the links below to ENROLL for 4-H for the 2020-2021 School Year, SUBSCRIBE to our email newsletter, and REGISTER for our Remind Update lists for your school\grade.
ENROLL: Please enroll or re-enroll each student who is interested in participating in or learning more about 4-H this year. 4-H enrollment is open to youth in 4th-12th grade. All 5th & 6th grade students at GES, RES, and CES should enroll, as they will be participating in 4-H through their schools. You may enroll your students online by clicking here.
SUBSCRIBE: With some students being in-school while others are working from home, email will be an essential form of communication for 4-H this year. We highly encourage all 4-H youth and parents to subscribe for our online newsletter that will be delivered to you several times a month with 4-H updates. You can subscribe to the online newsletter by completing our subscription form on the right hand side of this page.
REGISTER: Our Remind lists will be used to send updates when new materials are posted online, prior to in-school club meetings, when contest deadlines are approaching, etc. Below are our main Remind listservs and their join codes. To join a remind listserv, you need to text the code (@example) to the phone number 81010.
CES 4-H, 5th Grade – @ces4h5th
GES 4-H, 5th Grade – @ges4h5th
RES 4-H, 5th Grade – @res4h5th
STMS 4-H, 6th Grade – @stms4h6th
NTMS 4-H, 6th Grade – @ntms4h6th
Tattnall County Junior 4-H Club (7th-8th grade, all schools) – @tcjr4h21
Tattnall County Senior 4-H Club (9th-12th grade, all schools) – @tcsr4h21
If you're child will be homeschooled or is registered for Virtual Learning for the 2020-2021 school year, please be sure to also sign up for the list below so we can share additional options relevant to virtual and online programming with them. Youth in 4th grade who are enrolled in traditional in-school classes may also register for this option since we will not be meeting with them in the classroom.
Tattnall County 4-H, Homeschool and Virtual – @tc4hathome
Have questions or want to know more? Contact the Tattnall County Extension\4-H Office at (912) 557-6724, ext. 4.