This week, our focus is on Broccoli! Did you know that when you eat broccoli, you are actually eating the flower of the plant? Broccoli is a good source of vitamin K, vitamin C, folate (folic acid), potassium, and fiber.  This week, we want you to try out making an easy stir fry for your family. You can use one of the recipes below.
Chicken and Broccoli Stir Fry
Beef and Broccoli Stir Fry
Based on your preferences, you may want to substitute chicken for beef, beef for chicken, or mix the two. We also chose to use only carrots and broccoli in our stir fry. We served it over rice and my daughter Sara said it was delicious!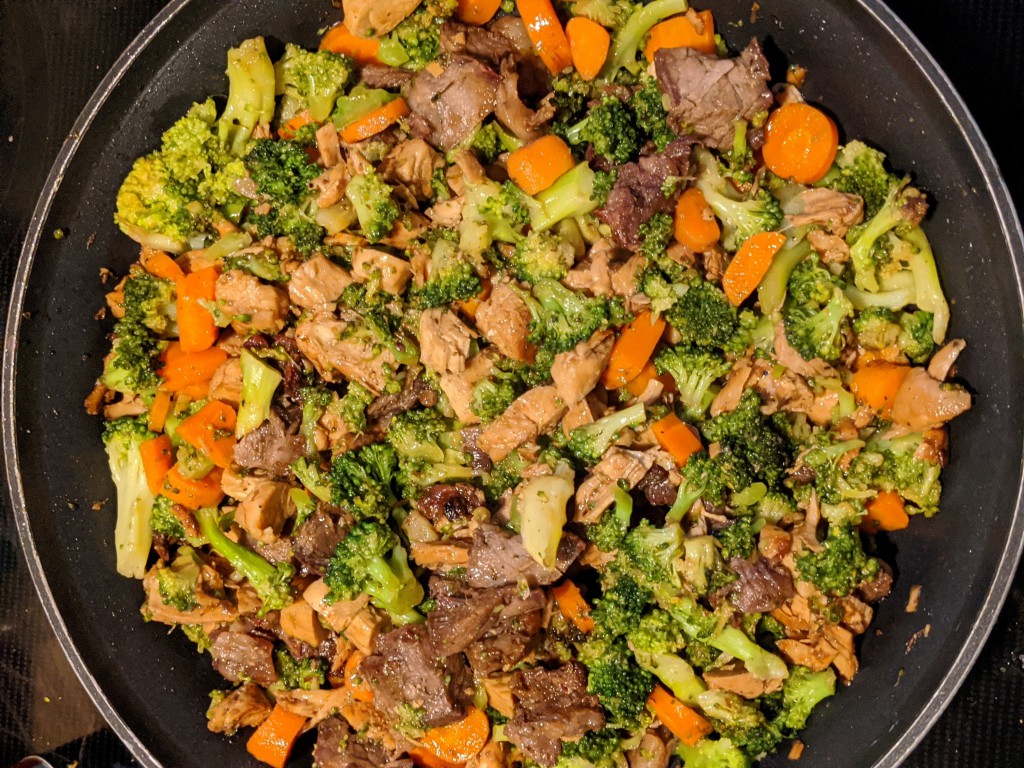 The recipe of the week is brought to you by the #4HHealthSmarts and #4HFarm2Fridge initiatives. If you make the recipe, we would love to see you share it with us on Facebook or Instragram with one or both of these hashtags. You may also email your photos to maeganfranco@uga.edu of you do not have social media!