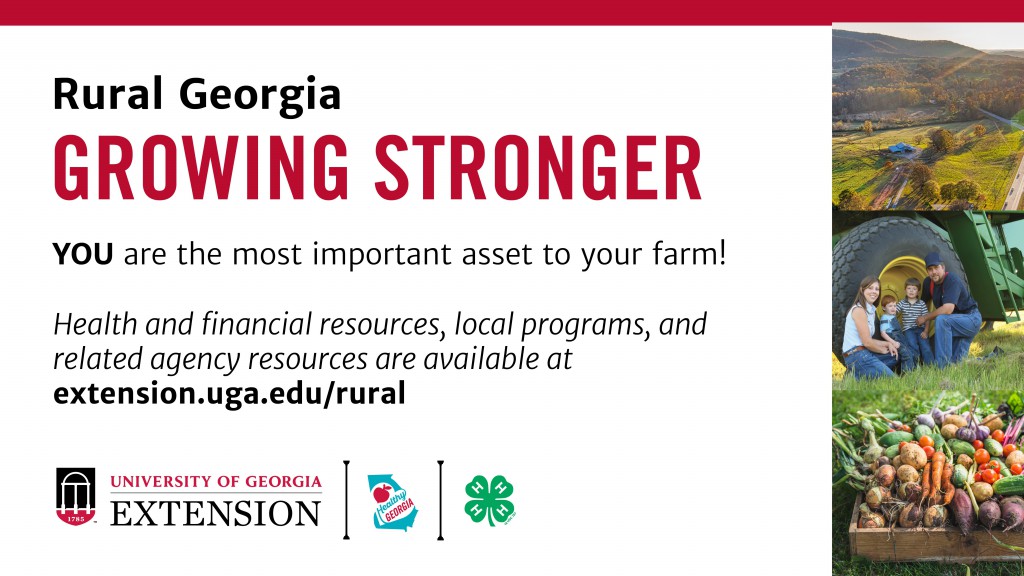 YOU are the most important asset to your farm or business! Please visit extension.uga.edu/rural for resources.
Helping farmers and families thrive
Rural life is often portrayed as an idyllic throwback to simpler times, where communities and neighbors come together in times of crisis and hardship. While the characterization of the tight-knit small town may ring true in many cases, rural communities still face all of the same modern-day challenges and adversities as their urban counterparts. When they do, they are often isolated by distance from resources and services tailored to aid their unique needs when they are faced with health, financial or other stressful matters.
At the University of Georgia, we are committed to helping the rural communities in Georgia and the producers, farmers and citizens who are the backbone of their communities. We are also happy to support the state's rural economy by investing in Georgia's No. 1 industry, agriculture.