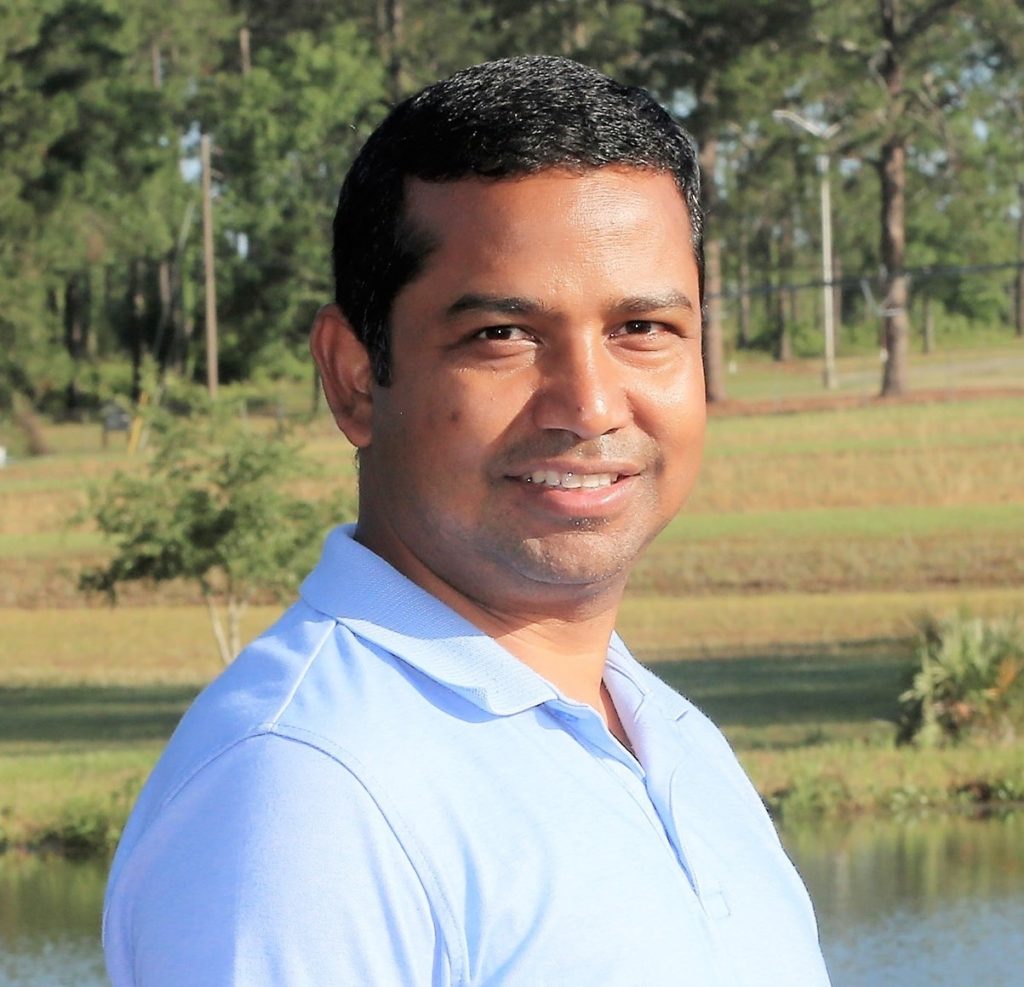 We would like to extend a welcome the newest member of the UGA Pecan Team—Dr. Apurba Barman!
Dr. Barman's previous position has been as University of California Cooperative Extension IPM advisor at the UC Desert Research and Extension Center in the Imperial Valley.
Dr. Barman earned a bachelor's degree at Assam Agricultural University in India, and master's degrees in Indiana and at Texas Tech University, Lubbock. In 2011, he completed a doctorate degree at Texas A&M University in College Station, where he developed a research program to understand the extent of damage and management of thrips in the Texas High Plains region.
Prior to his position at UC, Dr. Barman orked at the University of Georgia in Tifton as a Postdoctoral Associate and led a whitefly monitoring and management progress across cropping systems in the southern region the state. We are happy to have him back!
Growers will have an opportunity to meet Dr. Barman at the SE Georgia Pecan Field Day in Baxley on August 17 and at the Georgisa Pecan Growers Association Annual Field Day in Tifton on September 8.
His contact information is below:
Dr. Apurba Barman
Asisstant Professor—Agroecology, Tree nut and Fruit Entomology
Department of Entomology
UGA Tifton Campus
229-386-3374
abarman@uga.edu
80% Research; 20% Extension