Tobacco thrips were present on sticky traps at all locations last week. While the numbers do not seem dramatically high, they are similar to capture rates in previous years during periods of thrips dispersal. Most growers are using some form of at-plant insecticide for thrips control, but if no insecticide was used or if there was a problem with application, fields will be at risk for injury. We will be collecting traps again May 4 and will try to have numbers posted by the end of the week.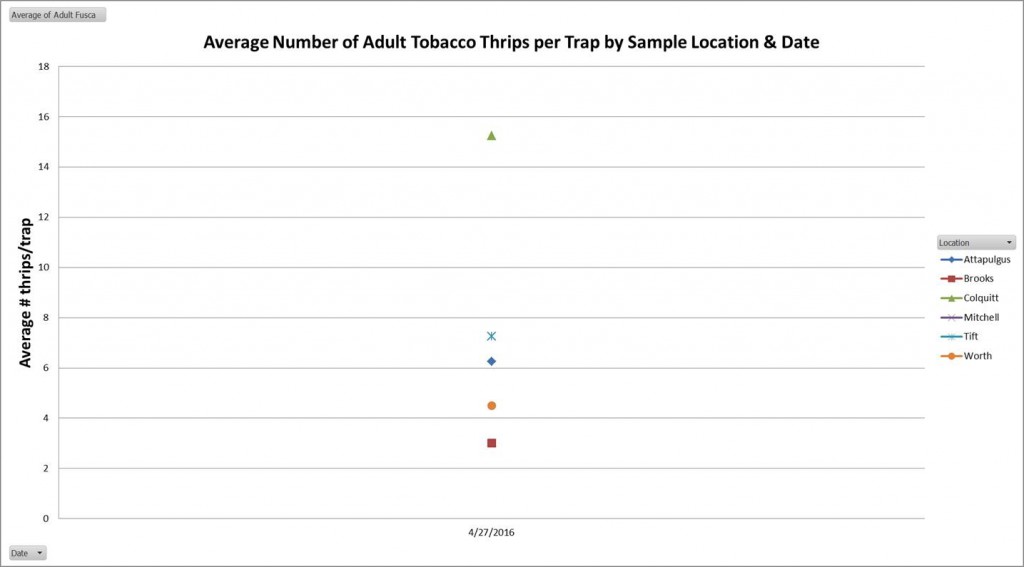 These data are being provided for informational purposes only and may not be representative of thrips dispersal at your location. Peanut fields should be scouted regularly to quantify actual thrips populations.
If you have questions about thrips or thrips management please contact your local county Extension agent.