The University of Georgia Extension has been providing free reliable resources that are based in the latest scientific research for over 100 years.
Newton County's team of team of agents, staff, and trained volunteers are here to take your call.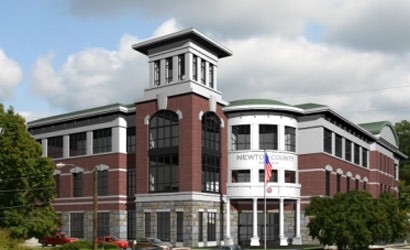 Newton County is located in the north central part of Georgia and is known as #hollywoodofthesouth. Even though the west side of Newton County is heavily populated, agriculture is still a major industry in the county. Throughout the county, you can find rolling hay pastures and cattle grazing. There are organic growers, urban farmers, and homeowners with backyard gardens. Newton County is the birthplace of Georgia 4-H.
The agriculture agent provides many programs and services to meet the needs across the county. Potential program topics include:
Hay/Forage Management
Blueberries
Home Gardening
Backyard Poultry Flocks
Beef Cattle
Lawn Care
If you have a suggestion about a potential program please email the agriculture agent to make suggestions. Also visit our services tab to see what diagnostic tools we offer. We can aid you in diagnosing plant issues, soils, and many more!
Make sure to follow us and interact on social media: