Our April Thoughtful Thursday session featured a plant disease update from Dr. Elizabeth Little, Associate Professor and Extension Plant Pathologist. She pointed out that this spring has been particularly beautiful and the weather good, so few issues are showing up in the Plant Disease Lab (currently closed due to COVID-19 restricted campus activity). Dr. Little did share some great reminders:
Plant health issues are telling you something! Correct the issues. She provided an example of a Japanese maple suffering from crown rot. The photos submitted were particularly helpful for diagnosis. They included a full plant shot, along with an up-close shot of the trunk base. In this case, the suspected issue is too much water. Correct the excessive water (such as improving drainage or reducing irrigation), pull back the debris under the tree, and you can arrest the disease, but the tree will remain disfigured for a long time to come.
If you are seeing disease, it's probably too late to do anything this season. Dr. Little shared examples of Exobasidium leaf gall showing up in Azaleas and Camellias. She reminded us that the gall won't destroy the plant, and by the time it appears, a "treatment" will not help. Sanitation is the key. Remove the infected plant parts while they are still green and dispose of them in the trash (do not put in the compost pile). Make good notes about what you see this season so that you can make effective adjustment next season.
Choose your plants carefully. In a delightful "Tale of Two Plums," Dr. Little shared photos of two plums in her own garden, one being a cross with the native Chickasaw plum (Prunus angustifolia) and the other, a 'Methley' plum. She noted the compact nature, prolific fruiting, and resistance to black knot disease of the Chickasaw cross, compared to the fast-growing, gangly nature of her black-knot-prone 'Methley.' A lengthy discussion of fruit issues ensued, ending with a handy list of easier-to-grow fruits for Georgia gardens, including Japanese persimmons, green pears, pomegranates, figs, rabbiteye blueberries, muscadines, and pawpaws (pictured below).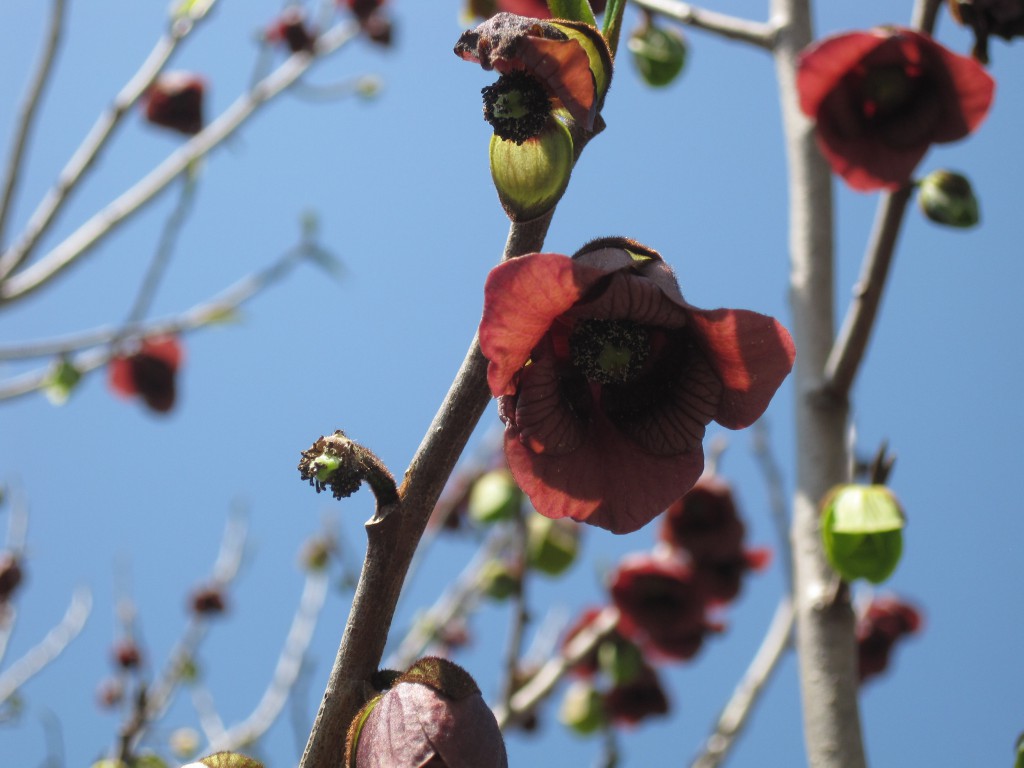 Dr. Little reminds us that, as MGEVs, you never stop learning.
"As MGEVs, you develop years of experience to get your plant sense on!"
We couldn't agree more!
Check your MGLOG account for the link to April's Thoughtful Thursday archive.
Mark your calendars for May Thoughtful Thursday:
May 14, 2020
2-2:30 pm
Spring Turf Green-up with Dr. Clint Waltz, Turfgrass Specialist