Each day millions of children spend a good part of the day away from home in a child care facility. It's important to keep them healthy and safe both at home and while they are away from home. One of best things you can do is to learn more about the connection between health and the indoor environment so you can be proactive and take steps to avoid hazards.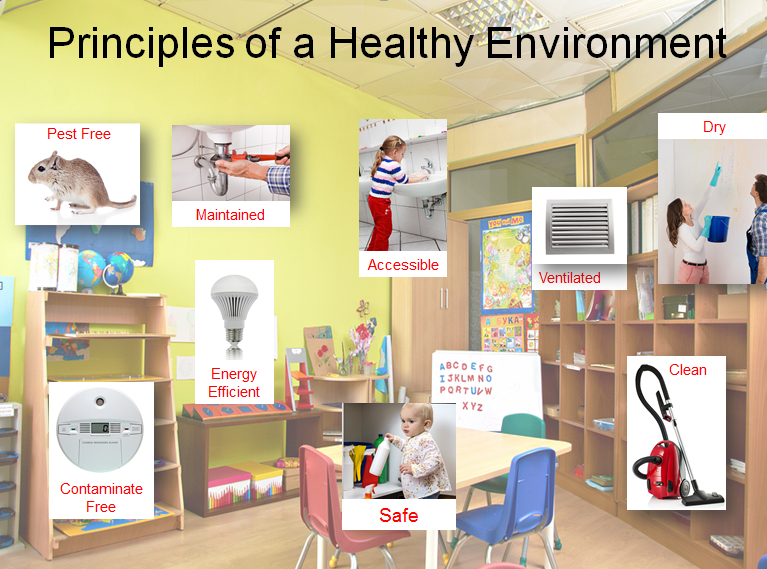 Click one of the links below for a series of slides that will help you as a child care provider, or parent, understand the connections and how to avoid indoor environmental hazards like mold, lead dust, and pests. You will learn action steps you can take to:
Eliminate mold
Reduce asthma triggers like pollen, animals and pests
Decrease exposure to lead
Slides only: Creating Healthy Indoor Environments in Child Care
Recorded Webinar: Creating Healthy Indoor Environments in Child Care (with audio)
** Please share your thoughts about the webinar. **
This project is supported by:
For more information on healthy indoor environments visit the U.S. Environmental Protection Agency web pages on Mold, Asthma and Lead.