When I was a child my family would spend Memorial Day at one of our family graveyards. I know this may sound morbid but I remember it as a happy place. Park-like the place was filled with trees, flowers and areas of sun and shade. We would arrive with buckets, brushes, shears, pruners, brooms, hoes, and rakes. First we would clean the stones, prune plants, and clear away brush and weeds. Then the family would spread a picnic and talk about family members that were no longer with us – a family history lesson for the young and a walk down memory lane for our elders.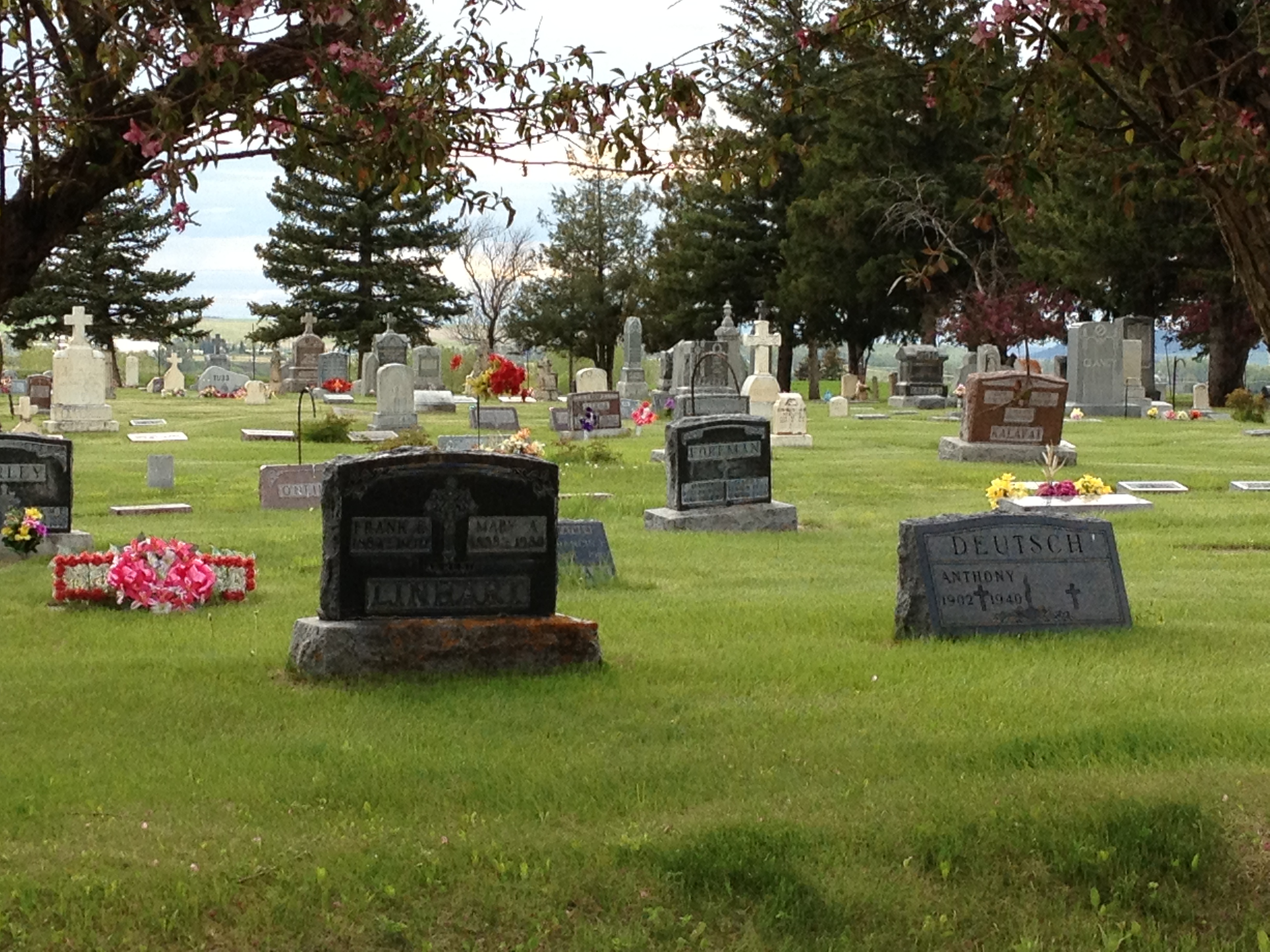 You may be wondering, why write about cleaning graveyards on the GreenWay blog? Well, I just finished reading Cemeteries by Keith Eggener and it reminded of my early days and of graduate school and a paper I wrote on the typology of memorial stones. In my research I discovered that my family was not that peculiar and that graveyards should be considered our first parks.
In the United States large city or corporate cemeteries did not come into use until the mid-1800s. One of the first large cemeteries in the United States was Mount Auburn Cemetery, in Massachusetts. At that time it was an unusual sight as most cemeteries were attached to churches or were small family plots. Today we are use to seeing these large rolling expanses of mown grass fenced and gated with names like Oak Lawn or Riverside Memorial. Early on large memorial stones and benches dotted the terrain, but now flat gravestones that can be driven over with a riding lawnmower are the norm.
Starting in the 1950s we began to see the development of perpetual care cemeteries partially due to the lack of space in older church linked graveyards. Many people found it more convenient to bury their loved-ones in these perpetual care cemeteries due to the fact that there were no family members living nearby to care for family graves. As time passed people started opting for less traditional burials and memorials to lessen the burden on their families.
So what is the green solution? Many people are choosing cremation, though there are issues with cremation. Cremating a body can be energy intensive and air pollution can be an issue if the crematory is an older type. Depending on state regulations embalming may be required if there is a long period between the death and cremation, specially if a family still wants an open casket service before cremation. There will also be increased cost related to the type of coffin and embalming. Cremations in newer crematories can be an eco-friendly option, and cremation can provide the family with more time to gather family and friends for the memorial service.
Today some people are considering other eco-friendly options such as green or natural burials. You may be thinking what makes a burial green? Green or natural burial will differ from one part of the country to another due to state regulations, but the simplest description is internment in either a bio-degradable casket or a shroud. Another aspect of a green burial is not embalming the body, which eliminates the use of toxic chemicals. The service can also take on green aspects such as requesting no flowers, planting of a memorial tree at the gravesite or a bench or sculpture placed at a location of importance to the deceased.
Maybe on this Memorial Day, we should draft a note to our family explaining our wish to have an ecologically sound memorial and burial. Remember to check your state's regulations.
Organ Donations: https://www.organdonor.gov/index.htmlhttps://fac.utk.edu/donation.html