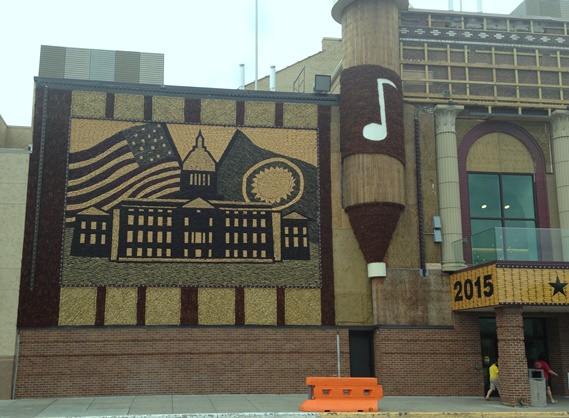 Ray Hicks visited the Corn Palace yesterday in Sioux Falls. The Corn Palace serves the community as a venue for concerts, sports events, exhibits and other community events. Each year, the Corn Palace is celebrated with a citywide festival, the Corn Palace Festival. Historically it was held at harvest time in September, but recently it has been held at the end of August. Other popular annual events include the Corn Palace Stampede Rodeo in July and the Corn Palace Polka Festival in September.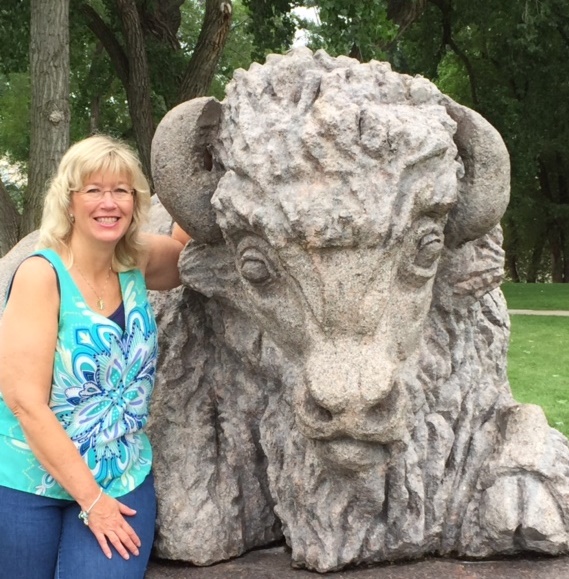 Jule-Lynne stumbled upon this sculpture in downtown Sioux Falls yesterday. This sculpture is called The Monarch of the Plains and was at Falls Park. Sioux Falls has an annual sculpture walk, with 55 new sculptures around the city. The public votes on a favorite each year and the city buys that one.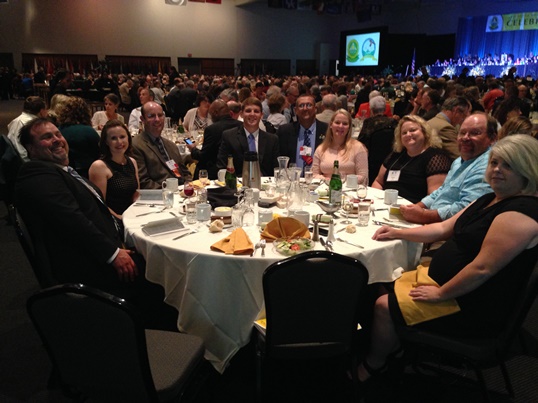 Here is a good photo of many of us at the annual NACAA DSA banquet yesterday evening. We heard Georgia's name called with our Distinguished Service Award Winners.