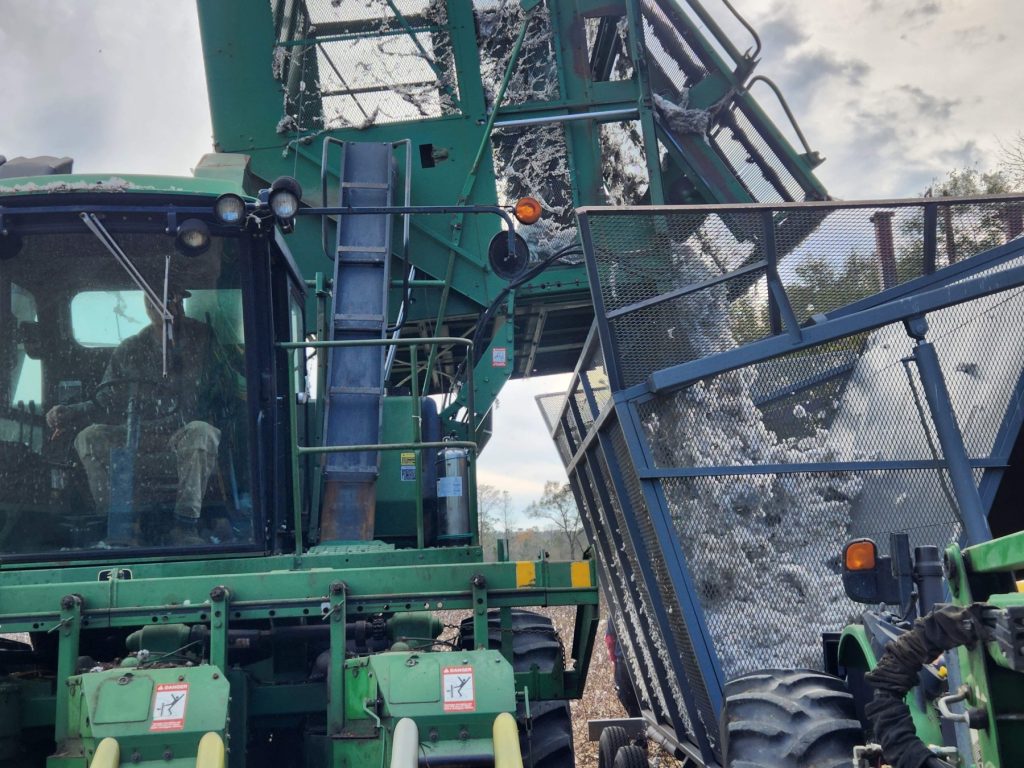 Two local cotton plots were planted in the 2022 crop season. The Candler-Evans County ANR Agent Ross Greene cooperated with Bird Farms of Metter, GA and Gray Rogers Farm of Claxton, GA to plant two dryland cotton plots in fields that were considered to be sandy soils. The objective of these cotton trials is to select some varieties that will perform well in less productive soils. The 9 cotton varieties were selected with this objective in mind by the seed companies to give us a few varieties from their line up that would do well under these conditions. There are 3 replications of these varieties in both locations. The results are listed below.
Evans County Plot at Gray Rogers Farm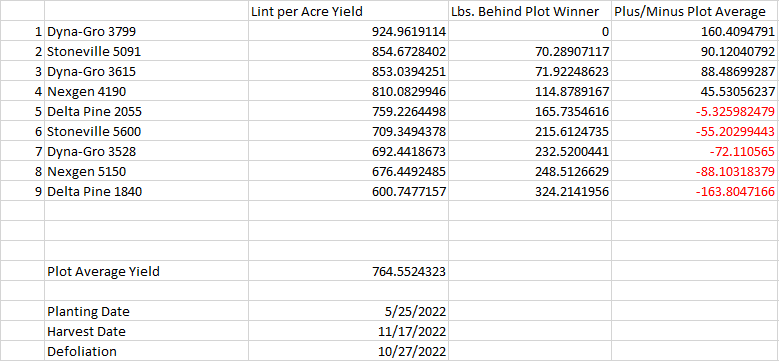 Candler County Plot at Bird Farms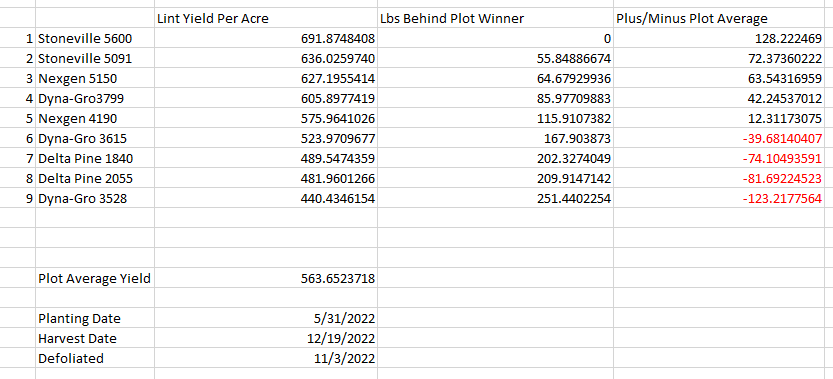 DynaGro 3799, Stoneville 5091, and Nexgen 4190 were above the trial average in both plots.
The Candler plot had high nematode pressure, but the Evans County Plot did not. Stoneville 5600 is the only nematode resistant variety in this trial and is probably one of the reasons it really shined in the Candler plot.
Both locations were in extremely sandy soils that were hand picked by soil type and historical records of low productivity. Soil test were done and ph on both field were in good condition for growing cotton. The fertilization program was the grower's normal N-P-K program that was used across their farms.